Yoga for Resiliency and Trauma Recovery
Description of Workshop:
This workshop provides a blend of experiential and didactic learning about trauma, resiliency and how yoga can help you and your students become more resilient.
Our time together will help you to understand trauma and to create compassionate connection! You will learn the neuroscience of yoga around resiliency & trauma, how yoga promotes resiliency & inspires change.
You'll explore how to create a trauma-sensitive classroom, mindfulness techniques that help create connection with the body & mind, how to utilize yoga principles & practices in a classroom setting for all populations, the therapeutic benefits of gentle movement, breathing and mindfulness practices.
Finally, you'll get easy & portable techniques to take trauma-sensitive yoga off the mat and into the classroom.
Intended audience: Educators & administrators.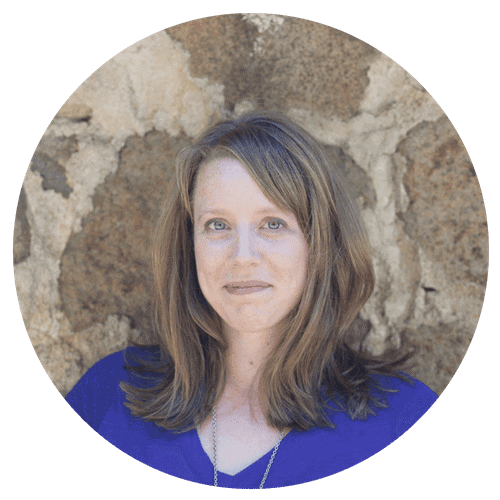 Anna Ferguson Robas
Anna is a co-owner of Sacred Roots Wellness, LLC and the owner of Vibrant Heart Yoga, LLC. She is a therapeutic yoga teacher with 15 years experience practicing yoga. She focuses on easing the suffering produced by trauma with the yogic tools of meditation, postures, breathing, deep rest and yoga philosophy. Anna uses the latest developments and discoveries in neuroscience and yoga and blends them together to create effective and efficient tools for people suffering from chronic illness, PTSD, anxiety, depression and other challenges. She sees people in private sessions, as well as small group classes of up to 4 people in her studio in downtown Asheville.
Anna's background includes a 230-hour Yoga Teacher Training from Asheville Yoga Center in 2007, and a 500- hour Yoga Teacher Training in 2013. Anna is currently an E-RYT 500 and a C-IAYT (Certified Yoga Therapist). Anna has also completed a training on The Ethics of Trauma-Informed Clinical Practices in 2018 through MAHEC in Asheville, NC.
Anna is a qualified Yoga Alliance Continuing Education Provider. This is one of the governing bodies through which Sacred Roots Wellness, LLC provides CE hours to Registered Yoga Teachers. If you have any questions about our trainings qualifying for your organization, please call us at 828-771-6403.

FB: Anna Ferguson Robas
FB: @YogaforTrauma
Website: Yoga For Trauma
Instagram: @yogafortrauma