Rainbow Voted Best of WNC!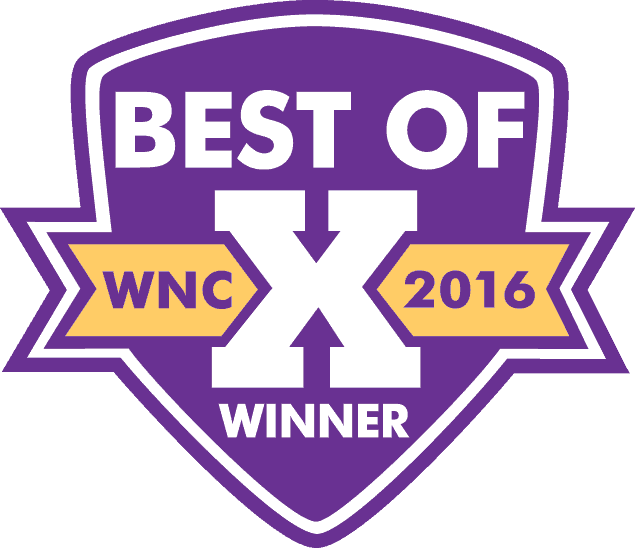 Best of X 2016
School (1st)
Business that Best represents the Spirit of Asheville (1st)
Music Teacher (1st)
Preschool (2nd)
Art Program (2nd)
After School (3rd)
Playground (3rd)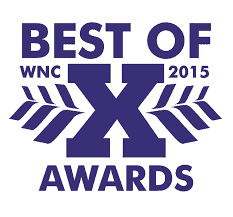 Best of X 2015
Best Science and Technology program (1st)
Preschool (1st)
Music Teacher (1st)
School (2nd)
Art Education (2nd)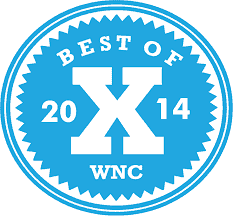 Best of X 2014
Art Education (1st)
Program Preschool (1st)
Best Music Teacher, Sue Ford (1st)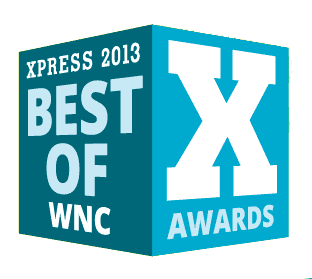 Best of X 2013
Teacher, West Willmore (1st )
Music Teacher, Sue Ford (2nd )
Preschool (2nd )
School (3rd)
Art Program (3rd )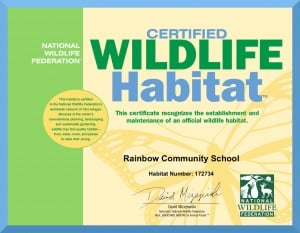 Certified Wildlife Habitat
Rainbow Community School is now a certified wildlife habitat site, recognized by the National Wildlife Federation.
RCS created a garden space that helped improve habitat needs for wildlife, including birds, butterflies, and frogs. Now, these animals will have an easier time finding food, shelter and water.
This is great because it is part of Rainbow's mission to help students be responsible earth citizens. We have become a greener campus with this award by helping to create an inviting, eco-friendly place for wildlife.
With this award, we will have a subscription to National Wildlife Magazine that will help us to maintain our habitat year-round.
RCS also joins over 150,000 other certified habitat areas across the nation.
Thank you to our third grade teacher West Willmore for helping us achieve this award!
Rainbow Community School Preschool Holds Prestigious 5-Star Ranking
ECERS examines every aspect of a center's program, staff, and environmental quality through an exhaustive look at the program's strengths and weakness on 7 subscales: Space and Furnishings, Personal Care Routines, Language-Reasoning, Activities, Interactions, Program Structure, and Parents and Staff interactions. When a program meets the highest standards in each of these categories they may earn themselves the highest rating possible, the prestigious 5 Stars.  Click here for the full story. 
Rainbow receives Griffin Award
Each year, the Preservation Society of Asheville and Buncombe County presents the Griffin Awards to outstanding projects and individuals that further the goals of historic preservation in our community. Rainbow was honored with the Griffin Award in 1986 for preserving the historic Orr House.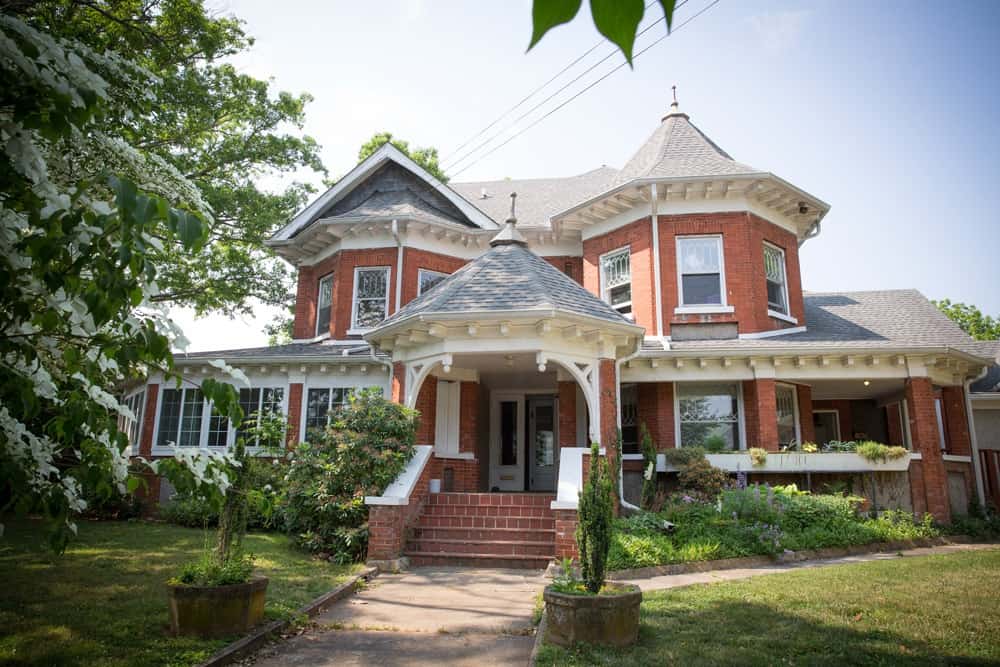 Rainbow's Executive Director, Renee Owen wins the Strive Not to Drive Leadership Award and Person of the Week
Asheville Mayor Terry Bellamy presented the Strive Not to Drive Leadership Award to Rainbow's Executive Director, Renee Owen for promoting environmentally friendly commuting in Asheville. As a result, she was also featured as the WLOS Person of the Week.