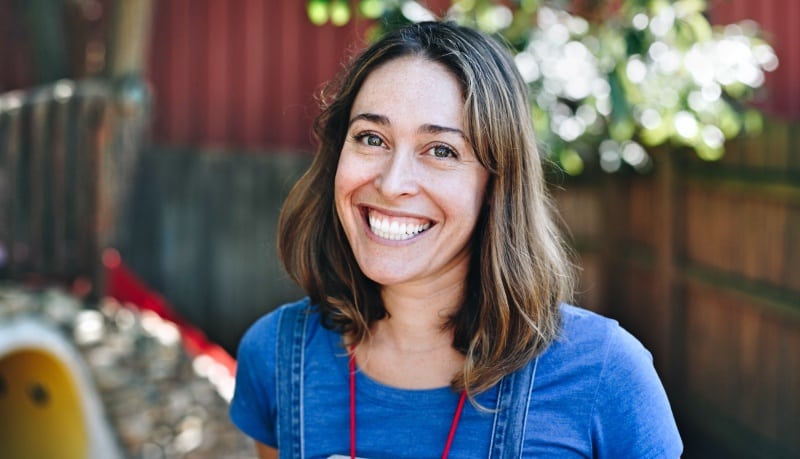 Amanda Campisi – PreK Green Co-Teacher
This is my fourth year at Rainbow as a teacher and my fifth year being a parent at Rainbow. Rainbow has become my second home and my other family. I am so proud of our community and the values we embody each day.
Teaching preschool invites my own creativity and soul to emerge; I feel immensely blessed to teach children in this supportive community of teachers and families.
Education
In my 20's I attended Montserrat College of Art in Beverly, MA. I found my love for the visual arts at this time. I earned my BA in Early Childhood Education after having my daughter and becoming very interested in human development. I went on to earn my MS in Child and Adolescent Psychology from Granite State College. Currently I am working on a Masters in Education through Antioch College with a focus on Mindfulness in Education. This program has helped me to maintain and learn about my own meditation and mindfulness practice.
Background and Interests
I love being in the woods and visiting New England in the summers. I live in Black Mountain with my 8 year old daughter, Mae and our chihuahua and elderly cat.
You can reach Amanda at amanda.campisi@rainbowlearning.org.