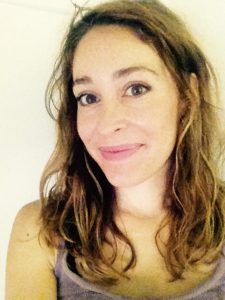 Amanda was thrilled to join the community at Rainbow the summer of 2016. She had the wonderful opportunity of being a first-time Rainbow during the 2015-16 school year. Amanda has respected and admired the school's philosophy for many years. She finds the supportive, kind, sincere energy of Rainbow contagious and is honored to be a part of it.
Amanda taught preschool for four years as an assistant and co-teacher in Montessori classrooms. She has had the privilege of working with a wonderful teachers who have taught her so much throughout the years. She earned her BA in Early Childhood Education through Granite State College and is currently working on the tail end of her MS in Child and Adolescent Psychology from Southern New Hampshire University. She is trained in mindfulness education through Mindful Schools and is planning on earning her certificate in Mindful Education through Antioch University in the fall of 2016.
Amanda genuinely enjoys working with preschoolers and cannot imagine a better job. She's grateful for the opportunity to learn with her students on their magical journey through childhood.