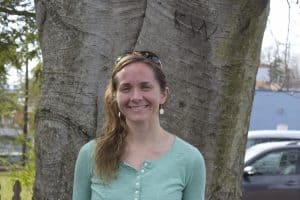 Melissa has lived in eleven different states and one other country; Senegal. She came to Rainbow from the prestigious Benjamin School in North Palm Beach, Florida where she had been teaching fourth grade and was also a Language Arts Coordinator, Literacy Coach, and the Lower School Curriculum Coordinator.
Melissa holds a B.A. in Environmental Studies from Hobart and William Smith Colleges where she also minored in Dance. After graduating from college, traveling, exploring options and working in environmental and political nonprofits, Melissa realized that the best way that she could create a positive change in her world would be to return to working with children; in her mind, this was as "grassroots" as she could get!  She returned to the East Coast and earned a Master of Arts in Teaching from Brown University.
Melissa was a Nature Teacher for the Fresh Air Fund based in NYC, has experience in special education and has taught students from toddler through the middle school.  Melissa believes, "The best kind of education is that in which students learn how to think for themselves, can critically analyze their world and their role in it, and can look toward their future role in our society with eagerness and hopefulness.  This is what I strive for my students to gain each year in my classroom".
"Students will love to learn if you love to learn and show them how exciting and intriguing new knowledge can be. You are on the educational journey together."
As a life long learner Melissa has studied various forms of dance (ballet, tap, jazz, modern, & African dance), choreographed many dance pieces, and has learned French and the tribal dialect, Wolof.
In her spare time, Melissa can be found with her husband and young son, reading, cooking, or enjoying the outdoors.  And when she gets some alone time Melissa enjoys practicing yoga.
You can reach her at: Melissa.Scott@rainbowlearning.org