Before and After School Programs
For families needing care for their children outside normal school hours, RCS offers before-school supervision and an after-school program.
Mondays
Rainbow Newspaper Club
Taught by Natascha van Aalst Leitner
Grades: K-3
Dates: April 3, 10, 17, 24, May 1, 8 (make-up day May 15)
Time: 3:30-4:30
Fees: $72, plus $15 materials
Preschool Playball!
Coached by Jessie Howard & Sandra McCassim
Ages: 5 year olds in preschool
Dates: April 3, 10, 17, 24, May 1, 8 (make-up day May 15)
Time: 2:30-3:30
Fees: $96, plus $5 materials
Tuesdays
Kung Fu Club
Taught by Billy Roberts
Grades: K-3
Dates: April 4, 11, 18, 25, May 2, 9 (make-up day May 16)
Time: 4:00-5:00
Fees: $72, plus $10 materials
The Wandering Swordsman – Boffer Games
Taught by Phil Ferguson
Grades: 1-8
Dates: April 4, 11, 18, 25, May 2, 9 (make-up day May 16)
Time: 4:00-5:00
Fees: $72
Wednesdays
Slime Club
Taught by Nicolas Hardin-Nieri & After School Staff
Grades: 1-5
Dates: April 5, 12, 19, 26, May 3, 10 (make-up day May 17)
Time: 2:00-3:00
Fees: $72, plus $10 materials
TAASC – The American Adventure Service Corp
Taught by Greg Gillett
Grades: 3-8
Dates: Begins April 5th
Time: 1:30-3:00
Fees: 3 option for membership. All fees are pro-rated, students can join at any time.

TAASC Ultra Light: 12 weekly meetings, no trips – $342
TAASC Light: 12 weekly meetings, one trip per quarter – $467
Full Program: 12 weekly meetings, all trips – $717
Thursdays
Playball
Coached by Many Mirkin
Grades: K-1
Dates: April 6, 13, 20, 27, May 4, 11 (make-up day TBA)
Time: 3:30-4:30
Fees: $96, plus $5 materials
Girls Basketball Skills Club!
Taught by Damien Hoffman
Grades: 2-4
Dates: April 6, 13, 20, 27, May 4, 11 (make-up day TBA)
Time: 4:00-5:00
Fees: $72
Rainbow Running Club!
Taught by Susan Waddell
Grades: 4-8
Dates: April 6, 13, 20, 27, May 4, 11
Time: 3:45-4:30
Fees: $72
Fridays
Random Acts of Kindness or Silliness Club
Led by Rainbow's End Staff
Grades: K-8
Dates: April 7, 21, 28, May 5, 12
Time: 4:00-5:00
Fees: $60, plus $15 materials
Athletics
The Hospitality League provides an opportunity for its players to participate in organized sporting events. We believe that fitness is important, and we strive for a positive atmosphere of physical activity and playing as a team. We want students who have never participated in organized sports – and students who have been involved in organized sports – to have a place to learn about athletic skills, to build leadership, and team-building skills, to gain confidence in themselves, to participate in friendly competition, and most importantly to have fun. Our students take pride in their teams and work to maintain a reputation of hardworking athletes, who bring smiles to the faces of their fans, schoolmates, and spectators. Click
here
to learn more.
Please click here to view and download the hospitality release and waiver.
We are in the Hospitality League with eight other schools that compete with wholesome, good-sportsmanship. The league offers seasonal team sports for 5th- 8th graders.
Fall sports: Flag Football/Ultimate/Volleyball/ Running Club
Winter sports: Basketball/Running Club
Spring sports: Soccer/Ultimate/Running Club
We also partner with the Asheville Ultimate Frisbee Club to provide frisbee classes during the spring. The classes are usually on Wednesday, but check the Asheville Ultimate Frisbee Club calendar for more information.
Mark graduated from the University of Delaware with a degree in Health and Physical Education and holds a Master's in Health Education from East Carolina University. He has taught both middle and elementary health and physical education for 10 years in Asheville, NC, Ghana, and India. He has also spent time as a personal trainer, a diabetes counselor, and tobacco prevention coordinator.
Mark Strazzer is not only the P.E. teacher for preschool-8th grade students but is also our Director of Athletics. He coordinates all of the Hospitality League sports. Please feel free to contact him at mark.strazzer@rainbowlearning.org
Meet our After School Team!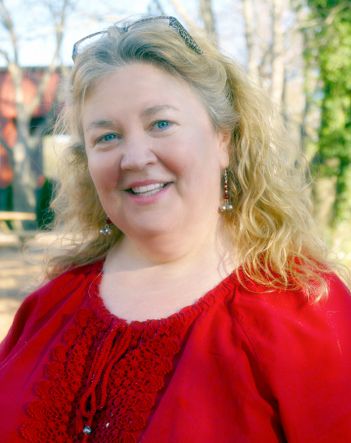 Denisa
Denisa is our After School Queen. She coordinates all the after school clubs, such as archery, bike riding, mask-making and much more. She oversees the whole program and understands the needs of children so well that Rainbow students adore her!
She always has an idea up her sleeve. You'll see her on campus walking with gallons of bubbles, hula hoops, feathers and boas, or little solar-powered bugs, because you never know what she's going to have up her sleeve to wow the kids.
She says that when she was eight years old, she ran into a witch that told her that she'd always be a kid at heart, and that she'd always stay eight years old on the inside, even though she'd age on the outside.
She claims that the best inventions ever are hot glue guns and pool noodles.
Her claim to fame? She once sang with The Carpenters.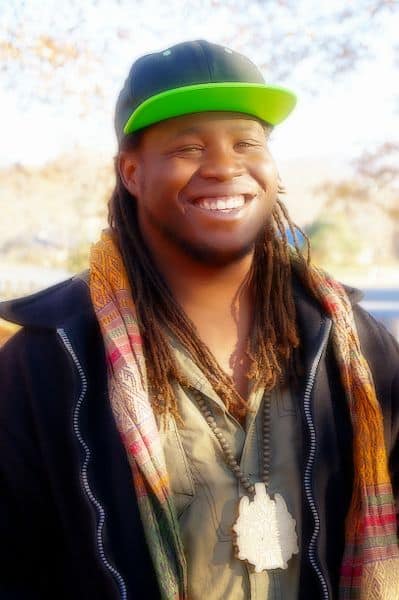 Makasi
Makasi: a language buff. He speaks 4 languages: French, French-Creole, English and Swahili.
He uses his amazing language skills to help facilitate the After School program with Denisa and Mo.
He also has a mind for chess. He teaches people how to master this game of strategy in a fun after school club.
His proudest moment was getting accepted into his first choice college: Pratt Institute.
Makasi is a world traveler. He was born in Haiti and has family in the Dominican Republic.
His favorite place in the world? Senegal. He lived there once, right by the ocean, speaking French and learning about art and culture.
He has three brothers and three sisters, and his dad worked for the UN, so there are seven siblings in his family – and many stories to tell!