During the elementary school years, we work to increase our students' understanding and mastery of eight essential learning skills: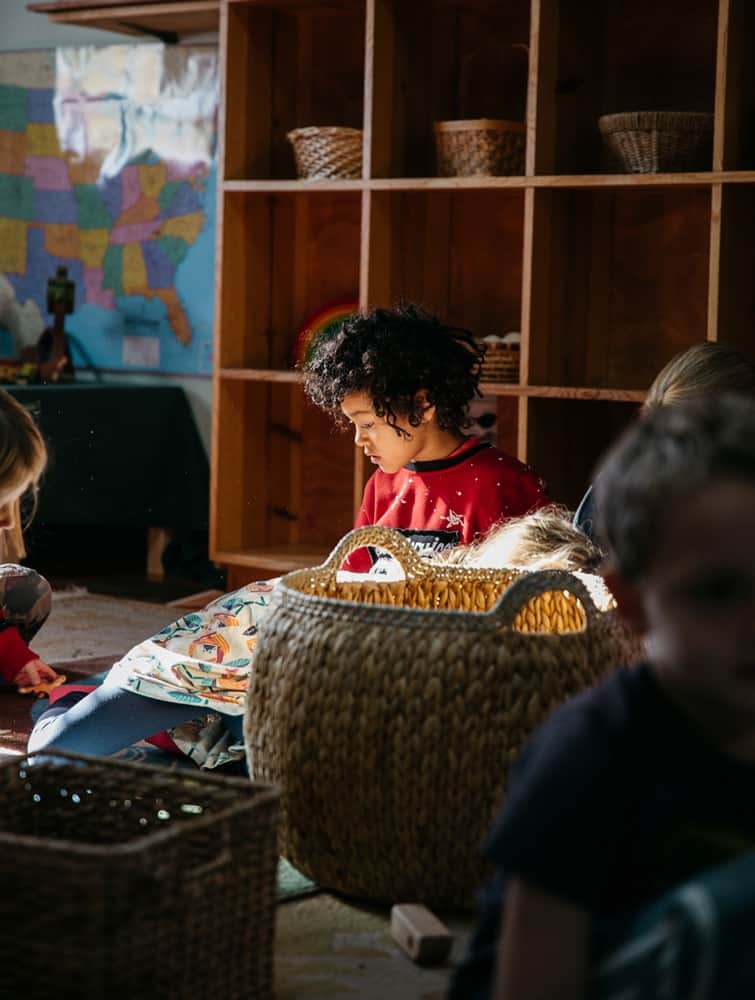 thinking and working creatively and critically
collaborating with others
communicating effectively
learning independently
using appropriate resources to access and apply knowledge
taking risks to succeed
creating options and making choices
exhibiting authentic self-confidence
Our elementary program draws heavily on Howard Gardner's Multiple Intelligences approach to engage children in the learning process. Rainbow, however has developed its own unique holistic approach called the Rainbow Seven Domains ™.
Particularly in the primary grades, this holistic approach encourages students to explore subject matter by providing a variety of ways of knowing, including linguistic, musical, logical-mathematical, spatial, bodily-kinesthetic and interpersonal intelligences.
Collaborative project-based learning allows children to develop a sense of personal competency while nurturing in them an appreciation for the value of human differences.
Children learn to embrace difference as a basis for collaboration rather than something to fear or judge. Post-project reflection and self assessment helps students fully integrate what they have learned.
Early Elementary Program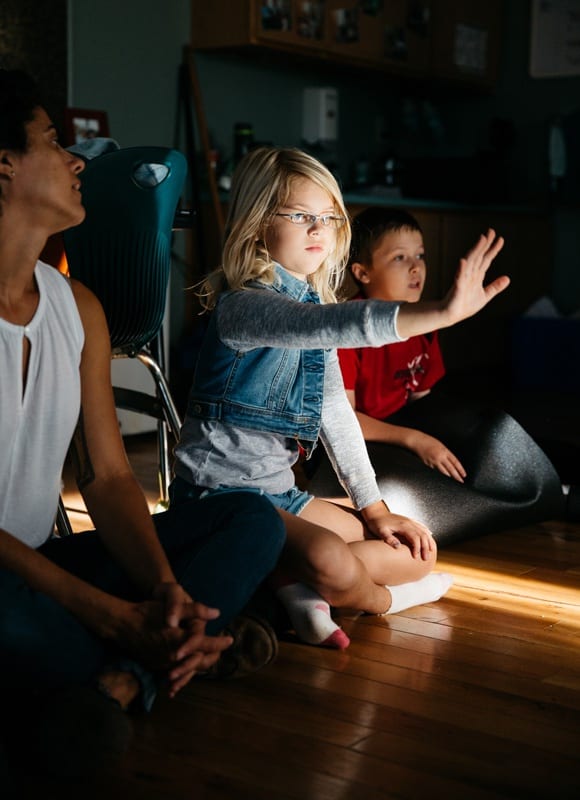 The first, second and third grade classroom cultures provide a nice balance of child centered learning and collaborative learning.
At this developmental level, children are exploring their own interests and curiosities yet our teachers are serving as guides in content areas such as literacy, math, and science.
The Rainbow Learning curriculum is holistic in its approach. All lessons, activities and projects are planned, organized and presented in highly differentiated ways that appeal to growth and development in all seven learning domains.
Additionally, our school-wide math program eliminates classroom borders to ensure each child is learning at his or her optimal level.
In the early elementary grades, children are exposed to a variety of quality literature and original source materials.
They develop their writing skills through journaling and authoring their own stories in a process that includes planning, writing, revising and presenting their work.
Art, music, Spanish, and P.E. instruction are a part of each week. And nature is the laboratory for these younger scientists.
Upper Elementary Program
Fourth grade is a dynamic transitional year that builds independence with a developmentally appropriate focus on individual responsibility. In this grade, the interpersonal and academic expectations presented to students gradually increase in order to allow for some autonomy in the classroom.
As a result, students are authentically engaged in genuine explorations of peer dynamics and conflict resolution, enriching class discussion that are relevant and purposeful, and continued growth as reflective members of our community.

Fifth grade often serves as a companion class for the  to provide ample opportunities for mentorship and shared learning experiences. Older children learn by teaching; younger children learn from their peers and reinforce newly acquired skills when it is their turn to teach.
In the upper elementary years, project-based work deepens as students hone their reading, research, and writing skills.
Reading for content is encouraged in all subject areas, and students develop critical thinking skills by finding, organizing, processing, and sharing information with their peers both orally and in writing.
Art, music, P.E. and Spanish continue to play an integral role in our well-rounded upper elementary program. Service-learning projects also provide students with an opportunity to apply what they have learned for the benefit of their local community.
Classes are held from 9 a.m. to 3 p.m. in first grade, from 8:30 a.m. to 3 p.m. for grades 2 through 4, and from 8:30 a.m. to 3:15 p.m. for grade 5.
A before care- and after-school program is also available.