RCS Business Sponsorship Program
Whether you choose to serve as an annual business sponsor, support our cutting edge Love in Action program, or sponsor our bi-annual More than Mindfulness Conference, we welcome complimentary organizations to engage in the Rainbow educational model while connecting with our growing community.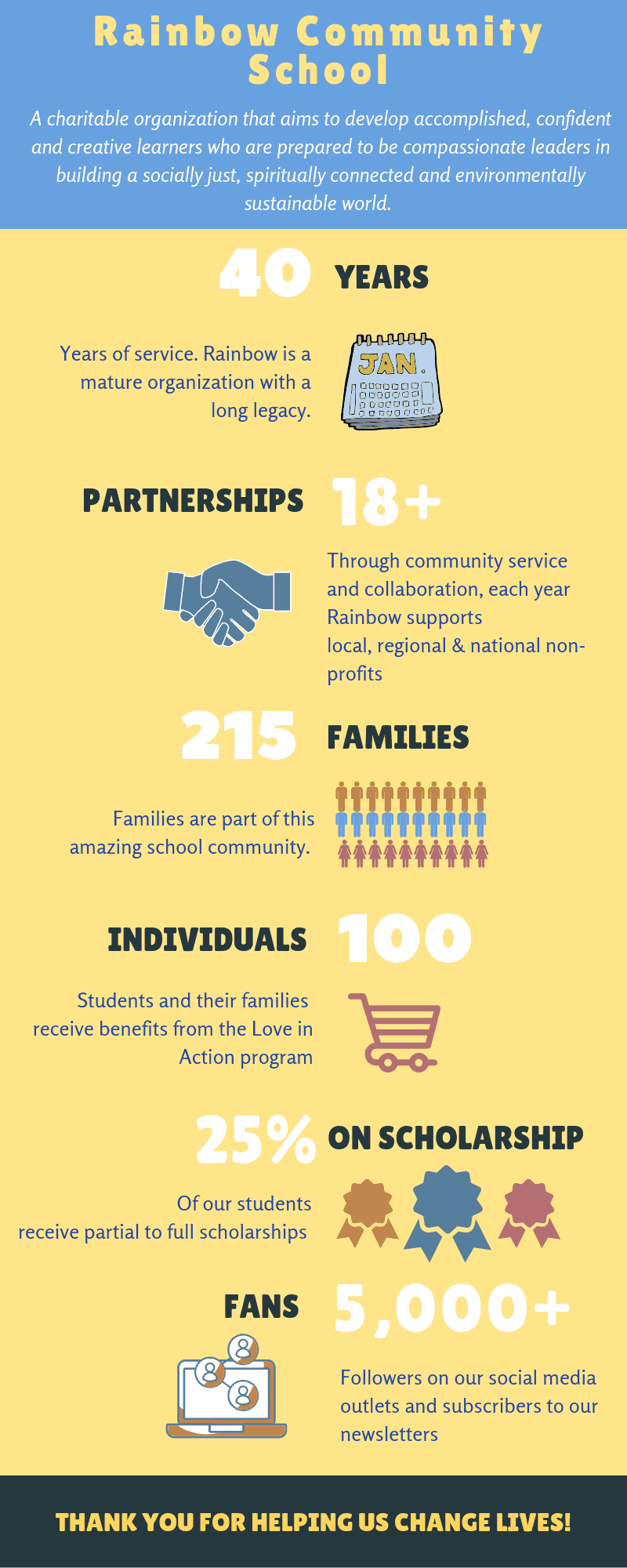 Your membership fee at the Gold, Silver, or Bronze level will help bridge the gap between the school's tuition revenue and the total operating costs. Your involvement in our annual fund will not only support transformative learning experiences for our students and families but in doing so will deepen our impact on the greater Asheville community. 
Our promotional strategies and networking opportunities will benefit your business in the following ways: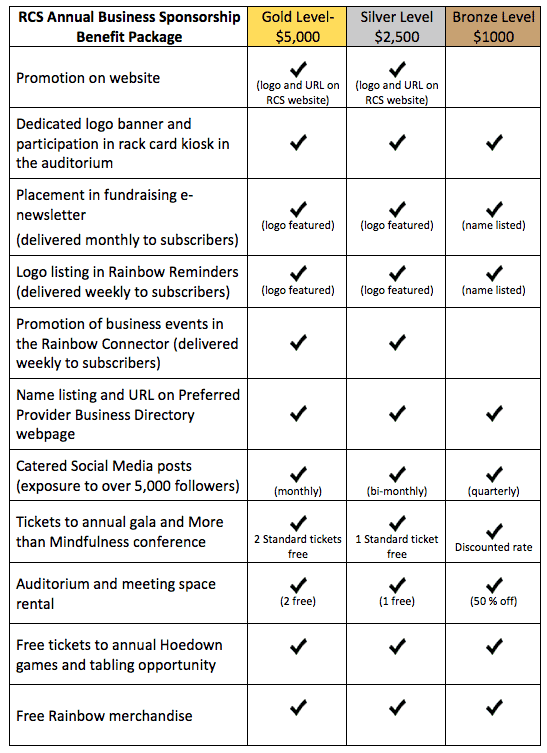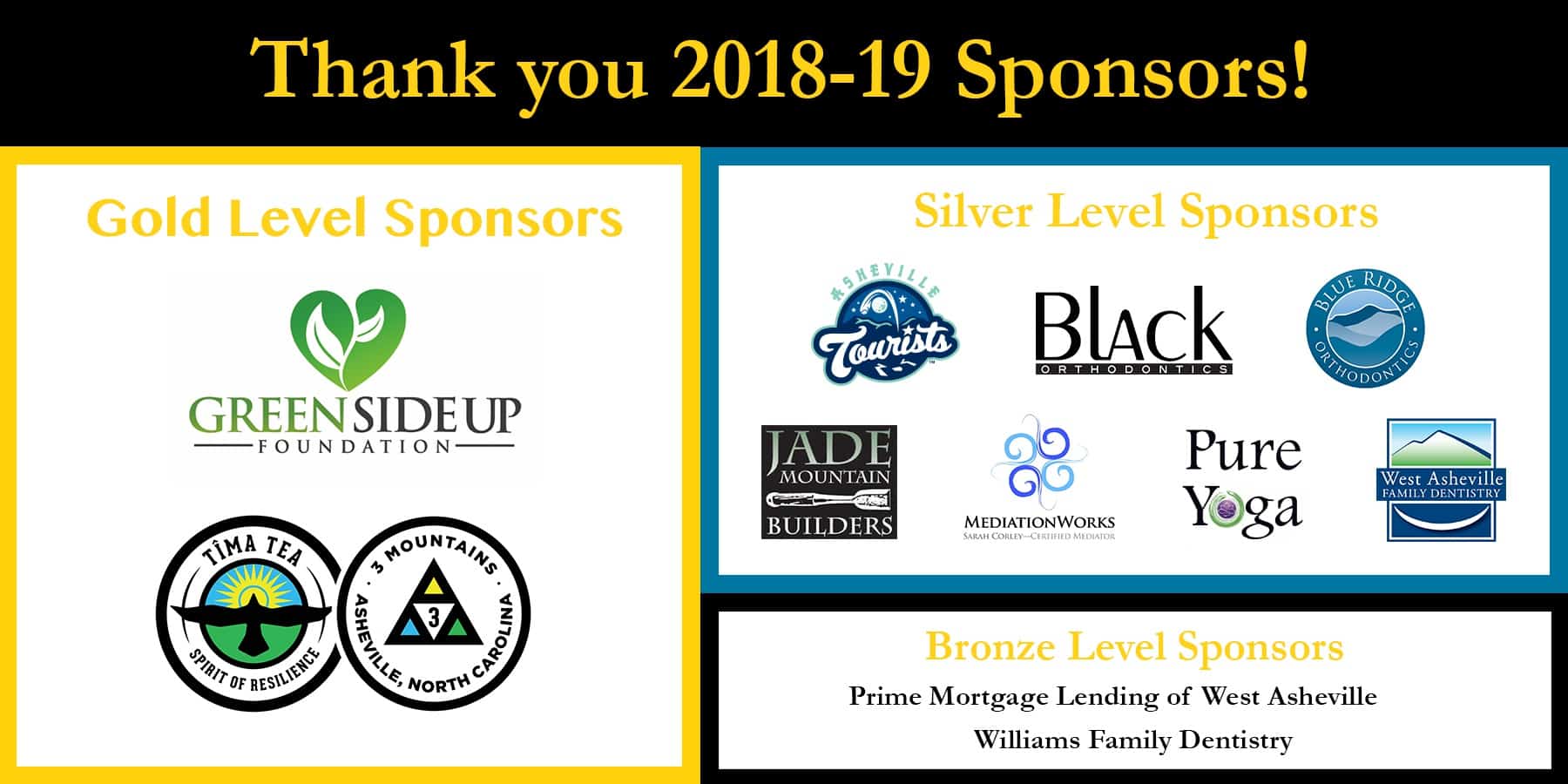 For more information contact the Development Director, West Willmore at west.willmore@rainbowlearning.org
RCS is a 501(c)3 nonprofit organization and your contribution is tax-deductible as allowed by law.