Collaboration and Renewal
Collaboration and Renewal: two key words that describe what it is for faculty to come back together for ten days of training before the start of school.
Faculty and staff began their August workdays with something that is so integral to Rainbow: Centering and an Opening Ceremony. The next few days were filled with division meetings, team collaboration time, and safety training. They delved into the their goals and intentions for the year, working with Dyad partners, themes in equity, and more. Reneé led an incredible training around this year's theme: Wholeness.
The Path of Authentic Learning
Reneé's training about wholeness is part of a year-long training series that she is offering the staff entitled, "The Path of Authentic Learning," which is based on her doctoral research. All RCS staff learned about strands in "an educator's model for spiritual development" and "teaching as a spiritual practice." They explored "the field of connection" and the idea of vulnerability – both with the student and the teacher, tied in with authentic learning. They had a chance to do some journal reflections throughout their training days.
Continuing collaboration and renewal in Hot Springs, NC
It was with that theme, and with this new knowledge, that all RCS staff embarked on an overnight retreat in Hot Springs, NC. They had a chance to engage in additional trainings that would benefit the classroom. They engaged in nature games that involved all the senses, positive discipline, and a module about "aliveness." Staff investigated topics like awakening the senses, infinite learning, imagination, and even Oneness.
To be sure, all community members had a chance to go to the hot tubs, camp in a tent, or stay in a rustic cabin. They enjoyed fellowship and visiting with each other after summer break. In fact, every moment of these training days was intended to create a sense of wholeness and groundedness. That helped prepare everyone for a new school year.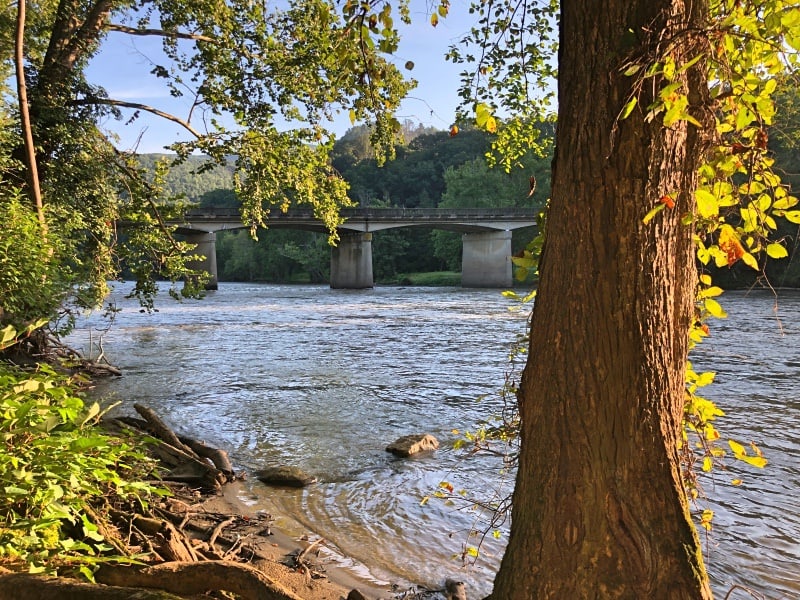 Time in nature and participating in Restorative Circles was another component of the retreat. So many mentioned how sights of the forest, the running river, listening to the cicadas, and taking in the earthy scents of surrounding trees were incredibly uplifting and healing. They paired that with communicative circle activities in which folks shared about their "authentic self." This was a path to forging vibrant, lifelong friendships built on a solid foundation.
Getting ready
The overnight retreat ended with Closing Circle, in full practice of the year's "wholeness" theme. Everyone stood together, at times holding hands, sharing in song and in moments of vulnerability. This concluded with a final sounding of the singing bowl. Now, they were almost ready. With this session of renewal came the energy to return to campus. Teachers finalized their first-week lesson plans. They put the final touches on decorating their student-centered classrooms. Still, they arranged desks and furniture just so, printed out any necessary materials AND….
The first day of school began. It promised to be the best year ever!
Photo credits: Cynthia Calhoun