Learning about the Rock Cycle
First graders have been studying the rock cycle, and they're learning it through the seven domains: the mental domain, creative, and natural, among others.
The story of Piedra
Have you heard of Piedra? She's the main character in the story their teacher, Rachel, told. Students gathered around while they heard the tale of Piedra, whose journey spanned MILLIONS of years.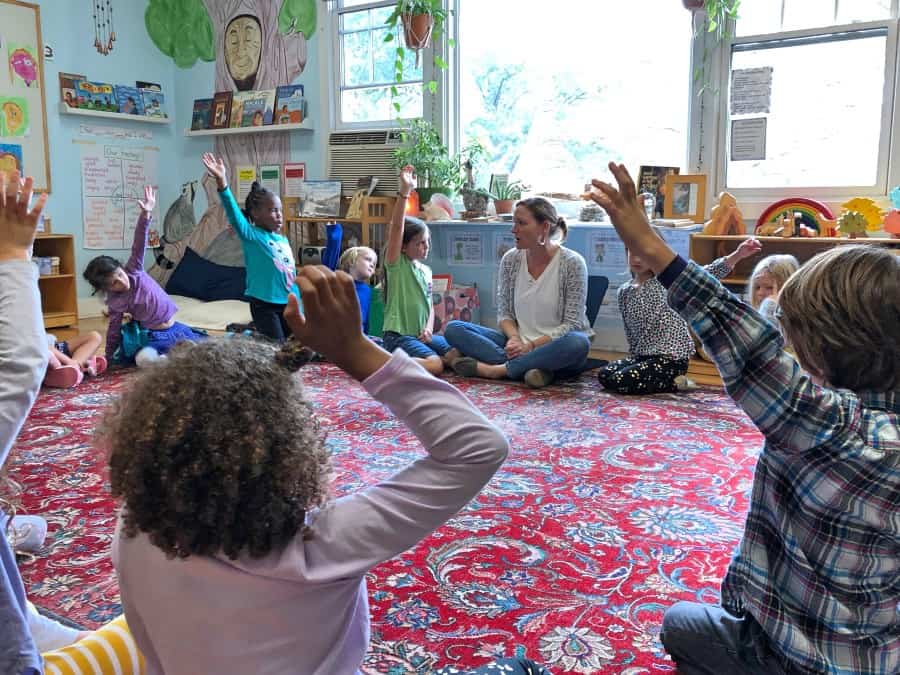 Rachel told of how Piedra lived in Appalachia, then made her way to a nearby river where she stayed for hundreds of thousands of years. Over the course of that time, she witnessed turtles, ducks and river otters going about their lives. Little by little, Piedra rolled and rolled downriver, eventually finding herself out at sea. Piedra saw sea animals that she'd never seen before swimming all around her.
Millions of years in the making…
Gradually sand and silt from the sea bottom began to cover her up until she was completely buried, taking about 20,000 years to happen. Piedra stayed there for another million years until she felt a warmth coming from the earth. She felt a whoosh and before she knew what happened, she erupted through a volcano as hot lava, and immediately cooled once she hit the air. She emerged once again as a rock upon a mountain. Only this time, she was a rock who had changed.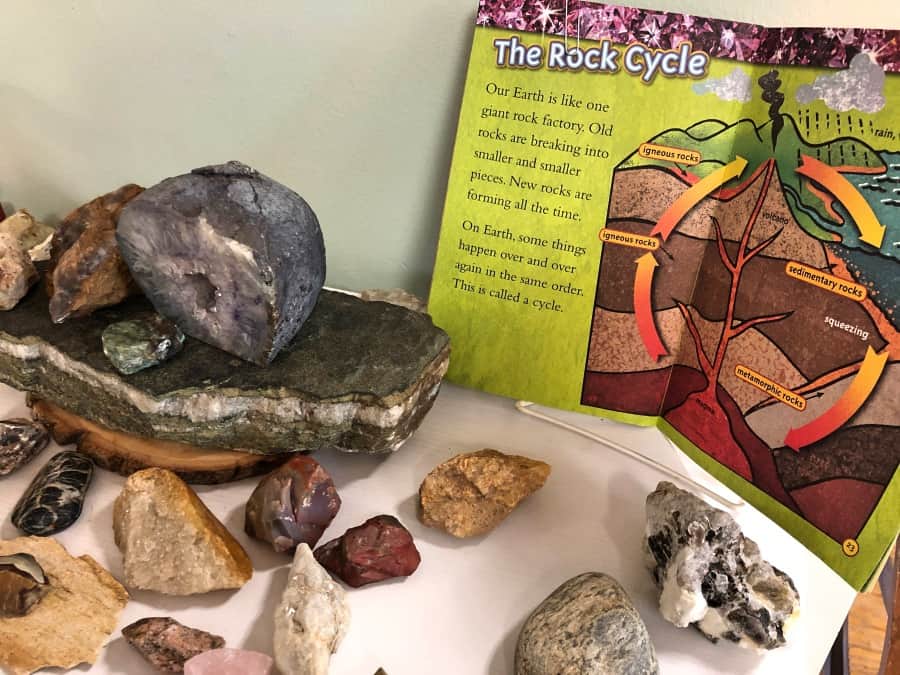 Through this compelling story, students learned about how a rock might go through the entire rock cycle. They talked about other cycles they might be familiar with: the lava cycle, the water cycle, and the butterfly cycle.
Illustrating the Rock Cycle
After students heard the story, they had an opportunity to create an illustration of the rock cycle. Miss Rachel led them through a guided drawing.
They began with a line.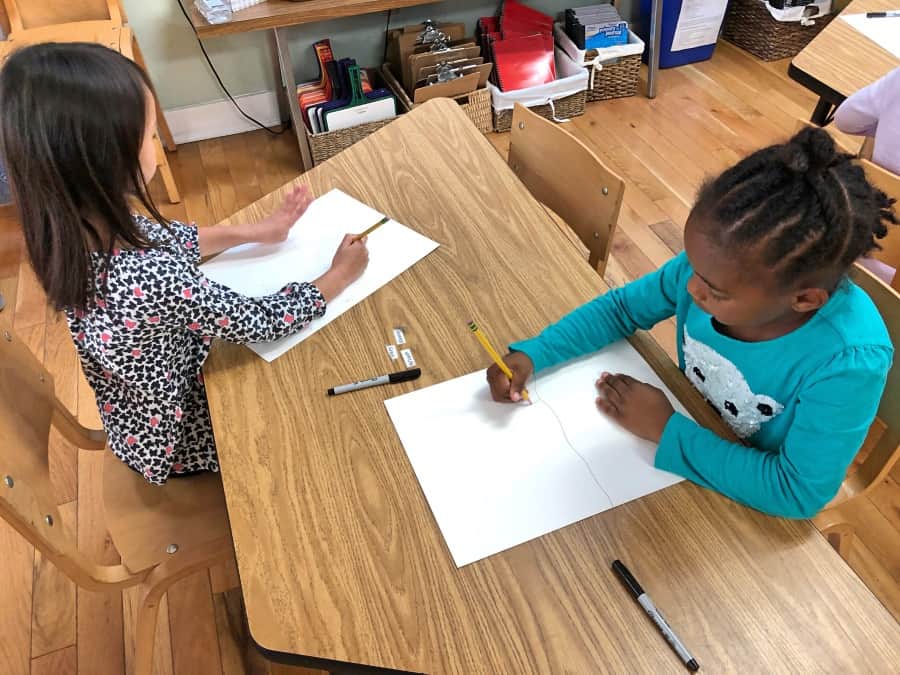 Followed by a volcano.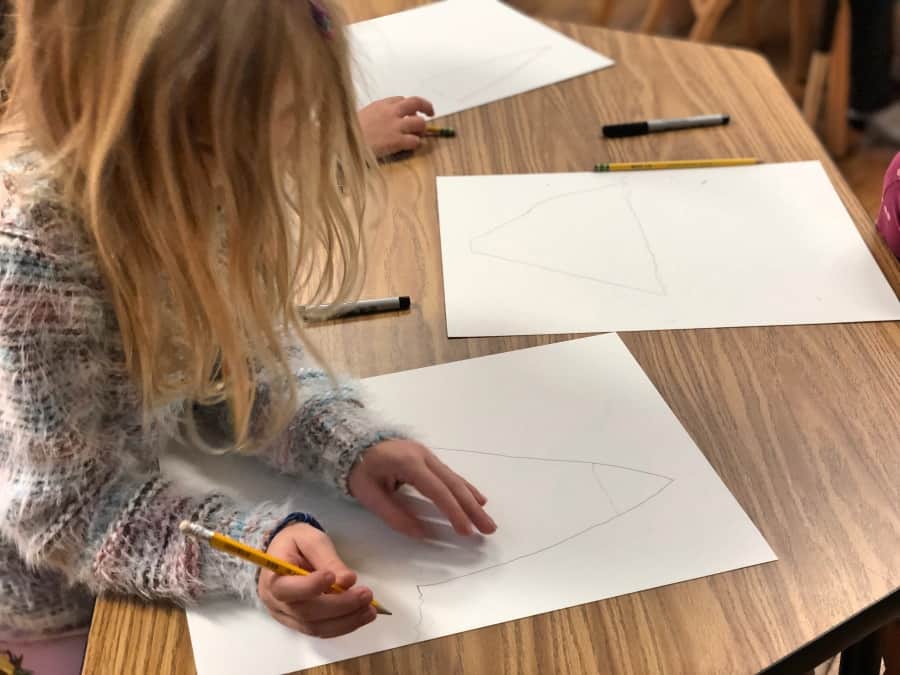 Next they erased the left part of the line and replaced it with a wavy ocean line.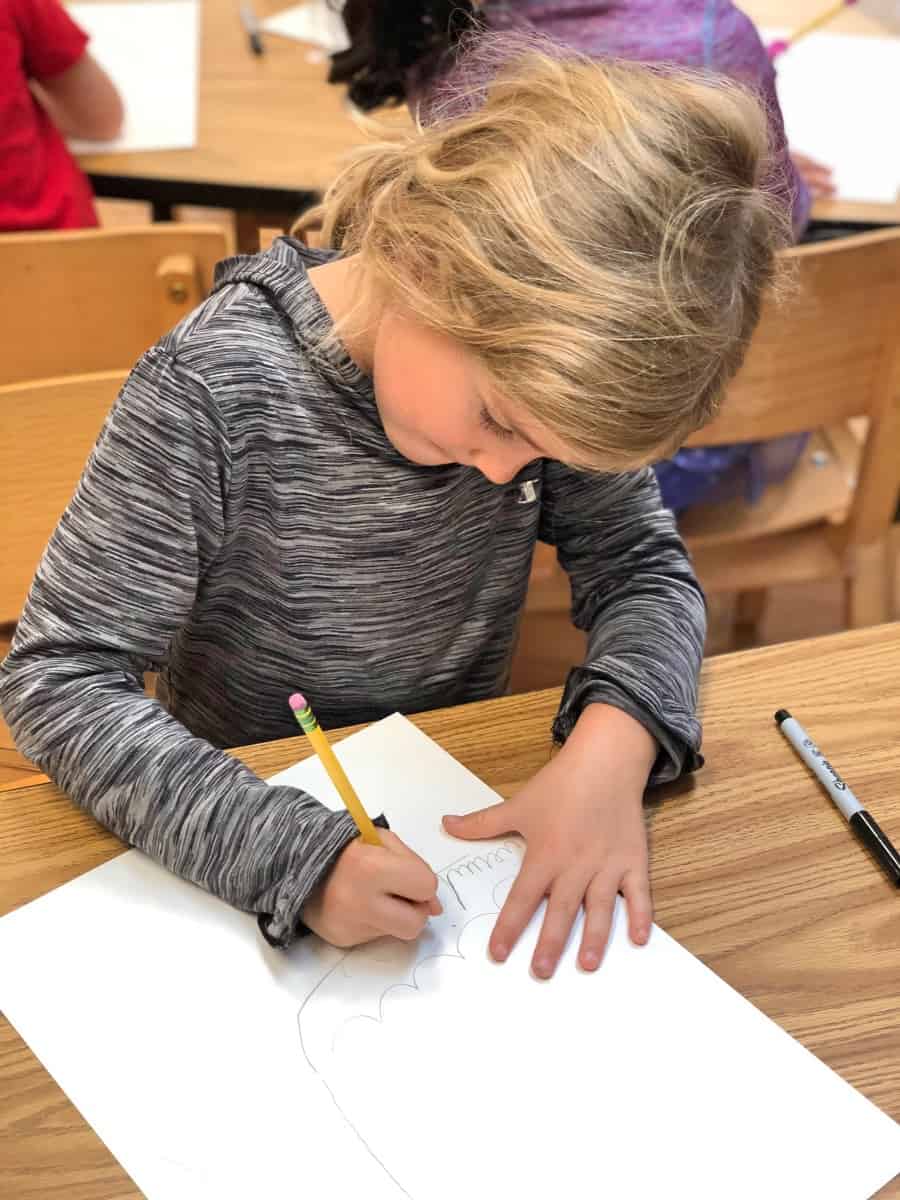 They followed that with a "lava ball"…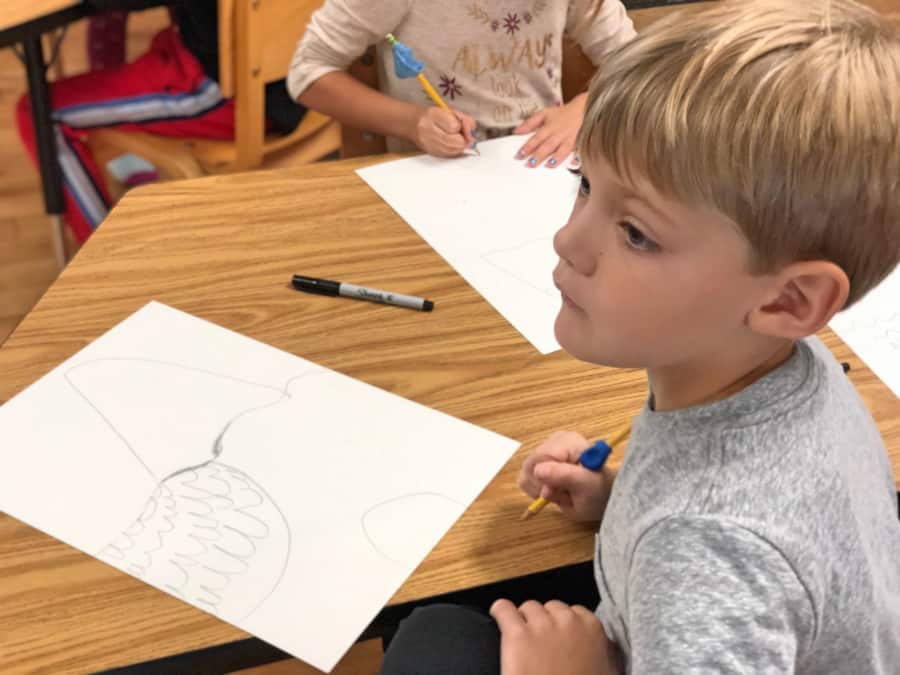 …that grew into a lava chute.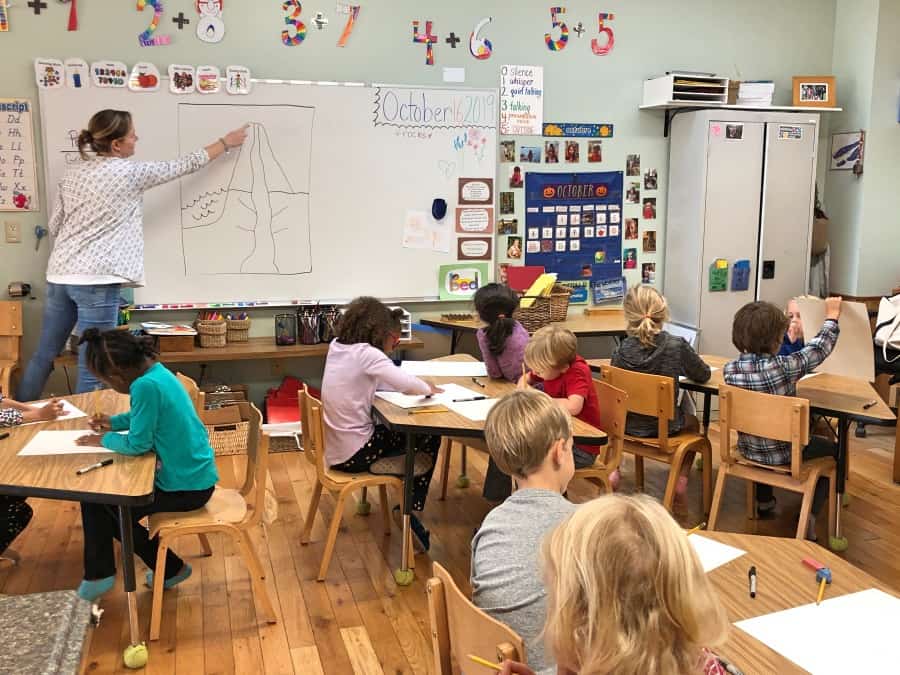 They erased the top of the volcano to allow the lava to exit the earth, and had some fun drawing globs of lava "splashing out and spilling over the side".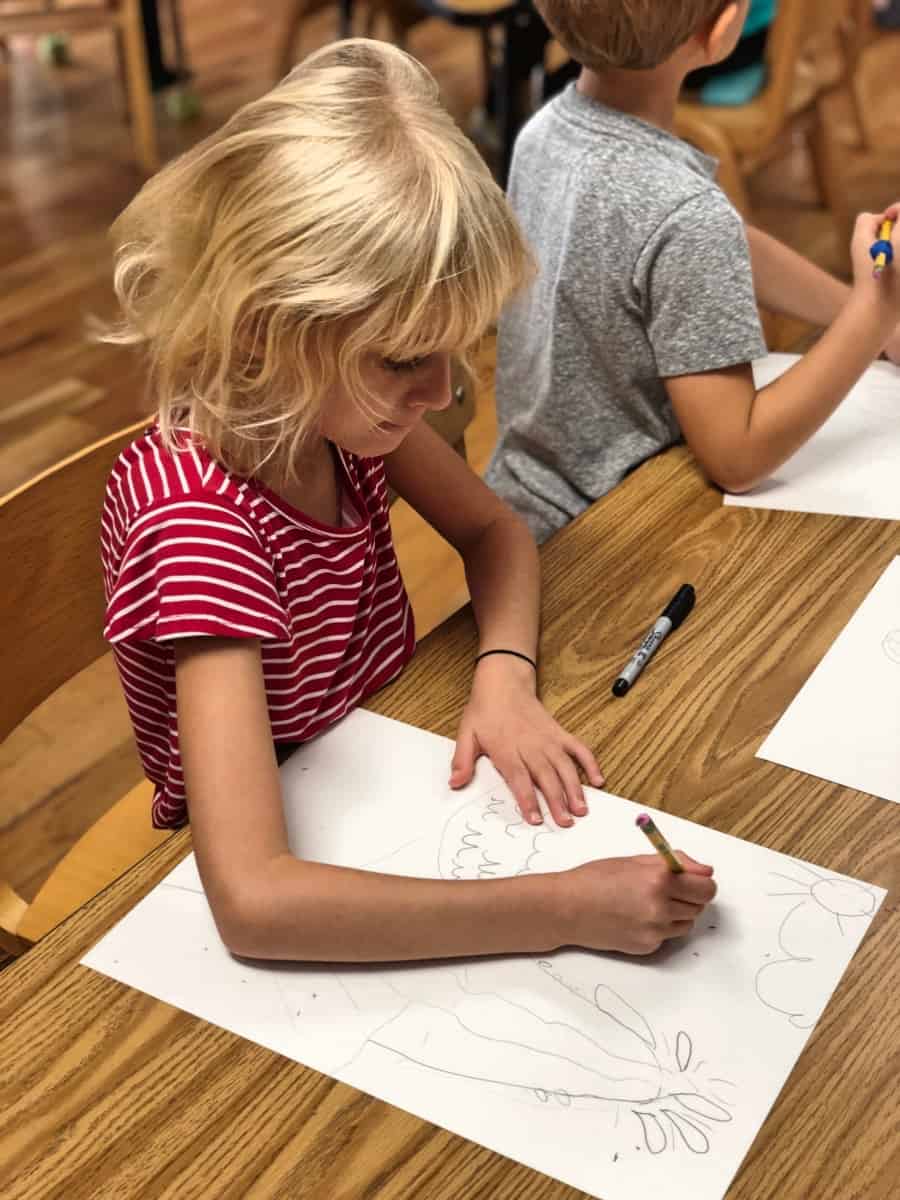 Next came creative layers that represented millions of years of creation.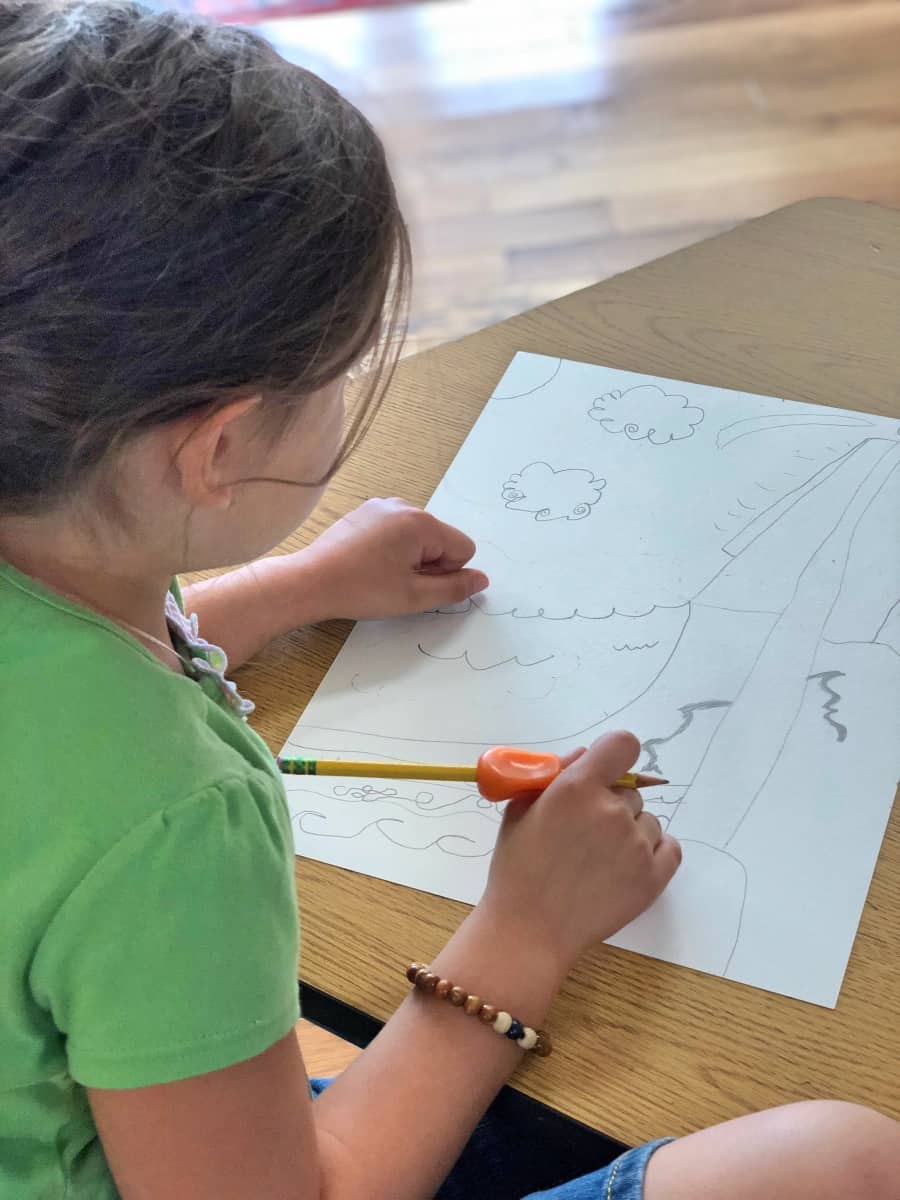 The final steps were to go over their pencil lines in marker…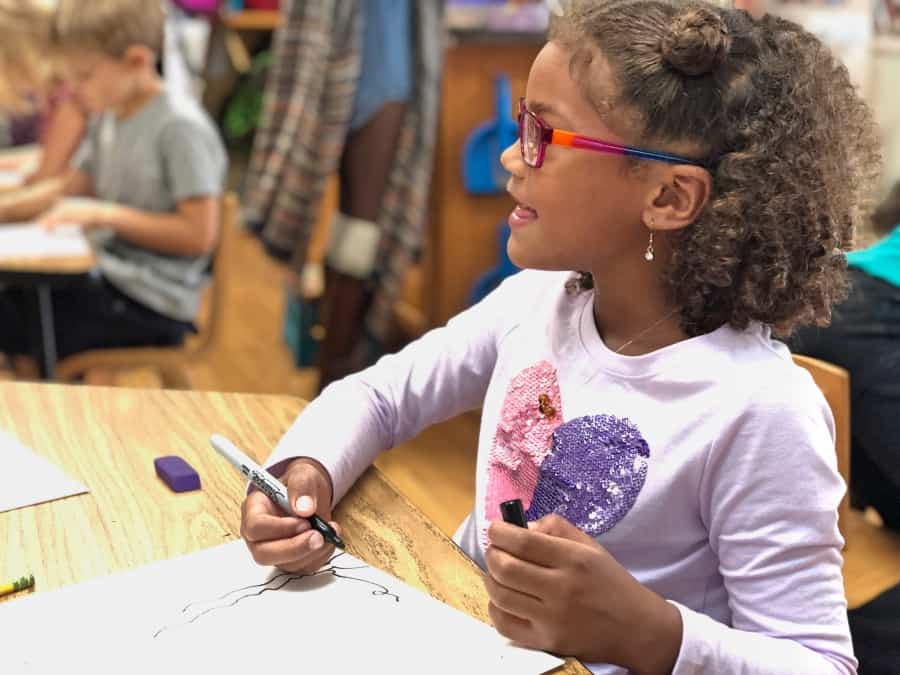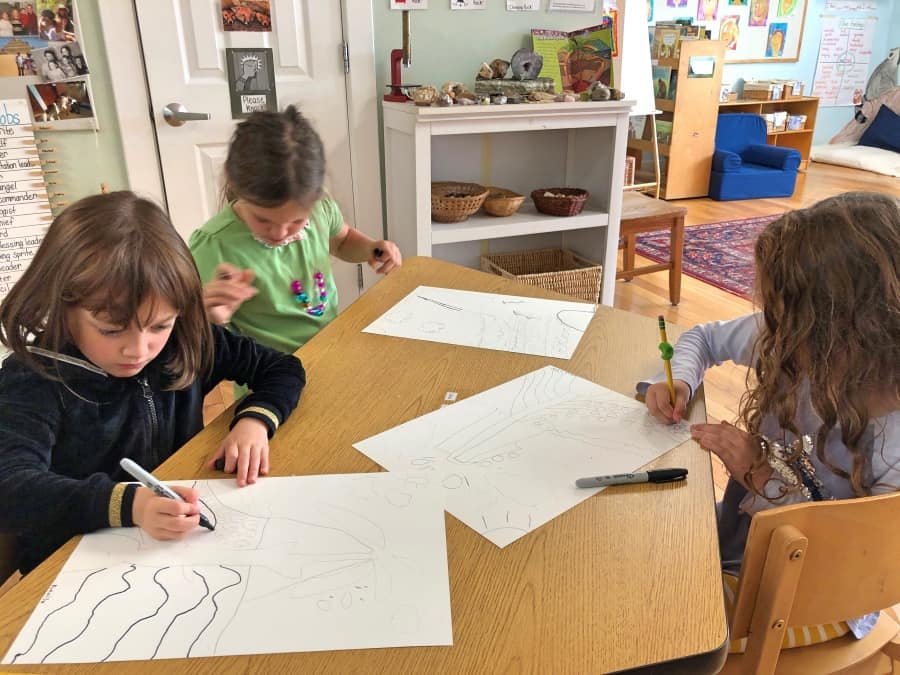 …and fill in their drawings with watercolors.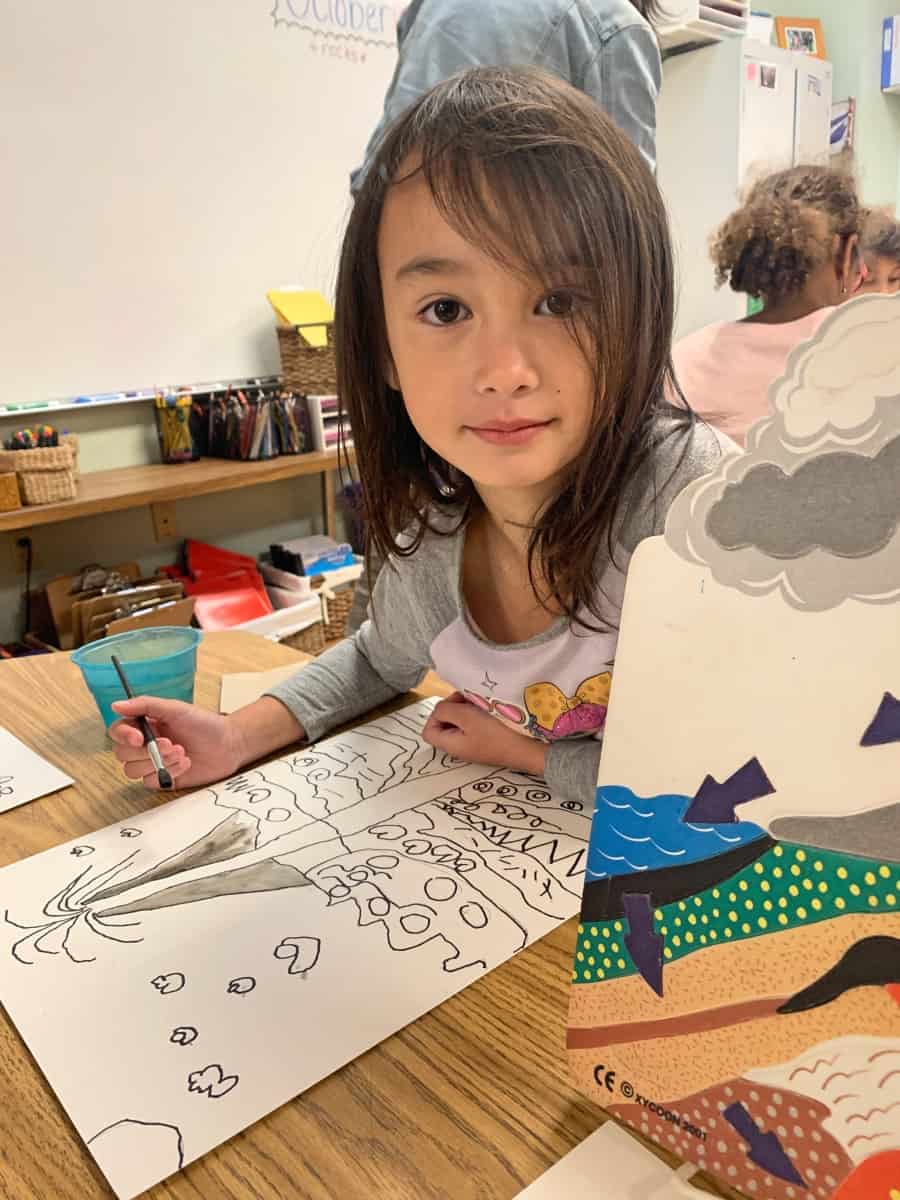 Our first graders now can tell you all about the rock cycle, starting with a tiny little rock on the side of a mountain.