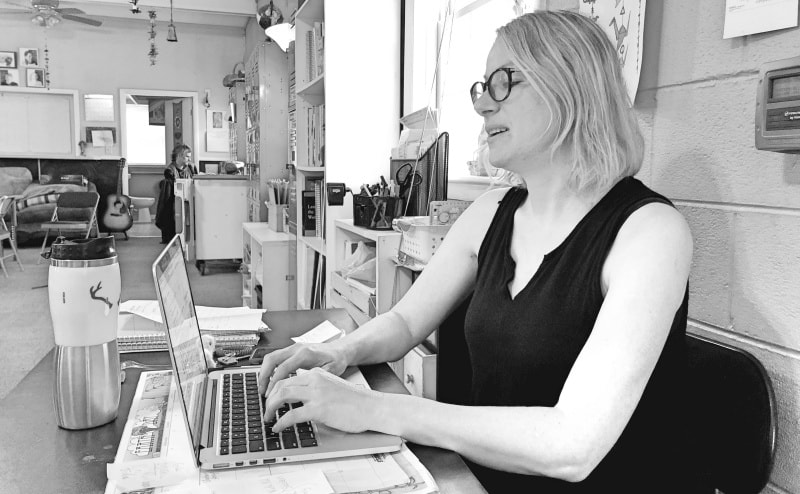 Jennifer Armocida – Student Support Advocate
Jenny has served as our lead 6th grade teacher for the past several years creating a wonderful foundation for her new role, along with her expertise in working with adolescent youth. As the Student Support Advocate, Jenny will bridge the transition from Rainbow 5th grade into, through, and beyond the Omega experience for our students in the support program.
Jenny's teaching style is energetic and joyous. She develops close relationships with students and creates a positive classroom culture. She is talented at following students' interests and skilled at encouraging young writers to produce work they never thought possible. Jenny has the flexibility, good humor and huge heart to roll with upper elementary student's quirks and emotions. In 2015, Jenny was awarded the Leavey Award, a national teaching award that recognizes excellence in entrepreneurship education. In addition to a monetary award to further her curriculum, she had the opportunity to give a presentation about Rainbow Community School's entrepreneurship program at the National Social Studies conference in New Orleans.
Jenny is originally from Ohio. Before moving to Ashevillle in 2013, she lived in the beautiful Hudson River Valley of New York, where she taught fifth grade at Blue Rock School – a private school that is remarkably similar to Rainbow!
Education
Jenny holds a Master's Degree in Education, and is very creative, compassionate, and accomplished in all seven domains.
Interests
Jenny is a life-long learner who loves being a perpetual student through classes in creative writing, foraging for wild edibles, and letterpress printing, to name a few different interests!
You can reach Jenny at: Jennifer.Armocida@rainbowlearning.org