RCS Athletcis
Find out about our current sports offerings
The Hospitality League provides an opportunity for its players to participate in organized sporting events.
We believe that fitness is important, and we strive for a positive atmosphere of physical activity and playing as a team. We want students who have never participated in organized sports – and students who have been involved in organized sports – to have a place to learn about athletic skills, to build leadership, and team-building skills, to gain confidence in themselves, to participate in friendly competition, and most importantly to have fun.
Our students take pride in their teams and work to maintain a reputation of hardworking athletes, who bring smiles to the faces of their fans, schoolmates, and spectators. Click here to learn more.
Schedule and League Info
We are in the Hospitality League with eight other schools that compete with wholesome, good-sportsmanship. The league offers seasonal team sports for 5th- 8th graders.
Fall sports: Flag Football/Ultimate/Volleyball/ Running Club
Winter sports: Basketball/Running Club
Spring sports: Soccer/Ultimate/Running Club
We also partner with the Asheville Ultimate Frisbee Club to provide frisbee classes during the spring. The classes are usually on Wednesday, but check the Asheville Ultimate Frisbee Club calendar for more information.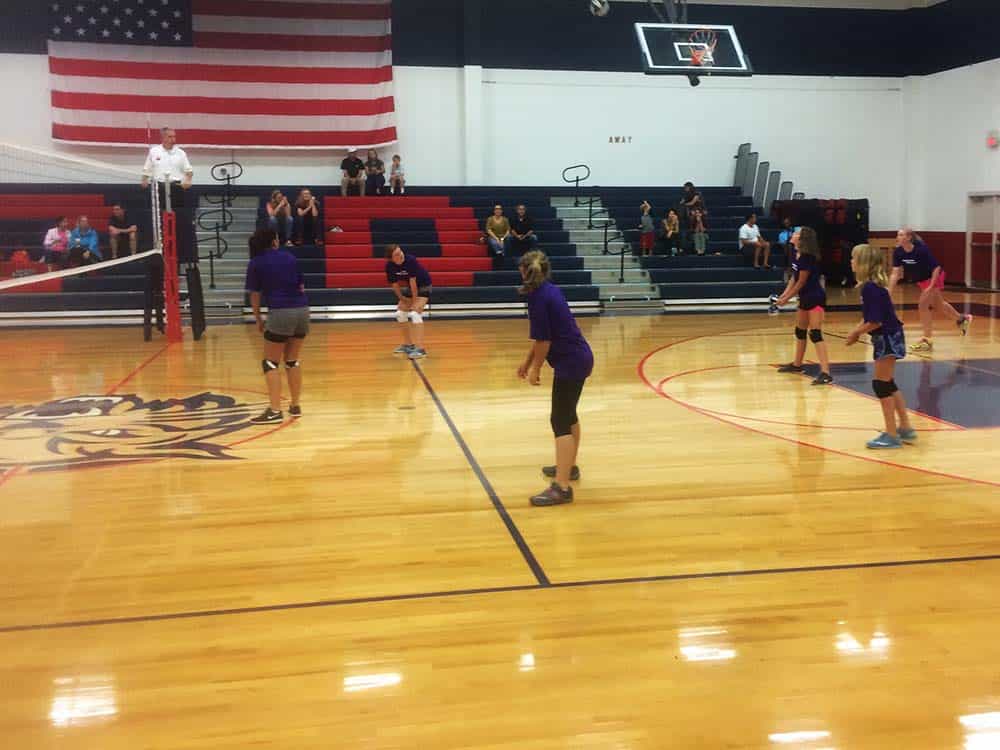 Coach Mark Strazzer
Mark graduated from the University of Delaware with a degree in Health and Physical Education and holds a Master's in Health Education from East Carolina University.
He has taught both middle and elementary health and physical education for 10 years in Asheville, NC, Ghana, and India. He has also spent time as a personal trainer, a diabetes counselor, and tobacco prevention coordinator.
Mark Strazzer is not only the P.E. teacher for preschool-8th grade students but is also our Director of Athletics. He coordinates all of the Hospitality League sports.