Entrepreneurship Projects
Fostering entrepreneurship thinking in 6th grade
Entrepreneur curriculum
Our socially conscious entrepreneurship curriculum in Omega Middle School fosters entrepreneurial thinking while also developing our sixth graders' empathy, creativity and community involvement.
In this unit, students work independently or in pairs to design and implement small businesses that positively impact the local or global community.
The essential question at the heart of the business development process is: "How can I use my talent or passion to serve the community?"
In partnership with the Asheville Chamber of Commerce and local businesses, the 6th grade investigates the world of commerce by creating, implementing and sharing their business model.
Creating a business
Students are asked to interview local businesses, engineer a viable business model, create a cost analysis and present their business to the community in a PowerPoint presentation and with business cards and fliers. All business plans will have a socially beneficial factor.
Students may choose to give back to the community through providing a direct service, or through donating a portion of their profits to a local or global charity.
The young entrepreneurs share their businesses at a "marketplace" on the school campus, as well as with the wider community at the West Asheville Tailgate Market.
A few successful businesses launched by Sixth graders in the past:
"Pet Snaps" pet photography
"The Spiritual Center" home organizing and natural cleaning projects
"Scentsational Sprays" aromatherapy sprays
While not all the students' businesses make a profit, all are successful in that students are empowered to apply the entrepreneurial spirit of innovation to make a positive impact on their community.
Past Entrepreneurship Projects – students sell their goods at the Rainbow Market and at the local Farmer's Market.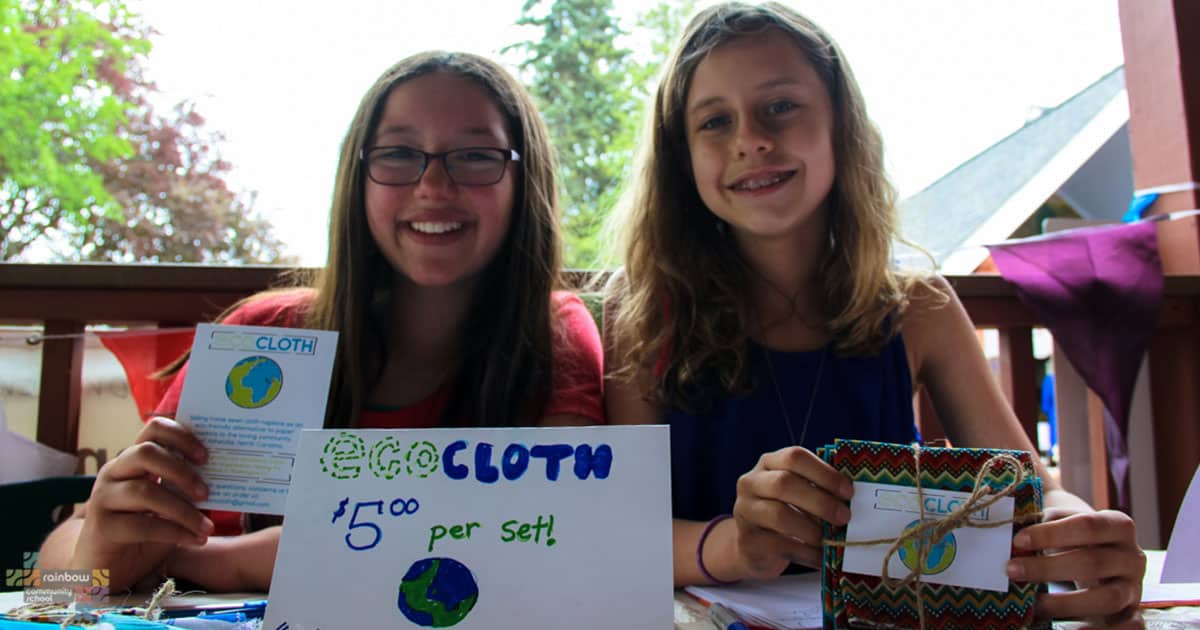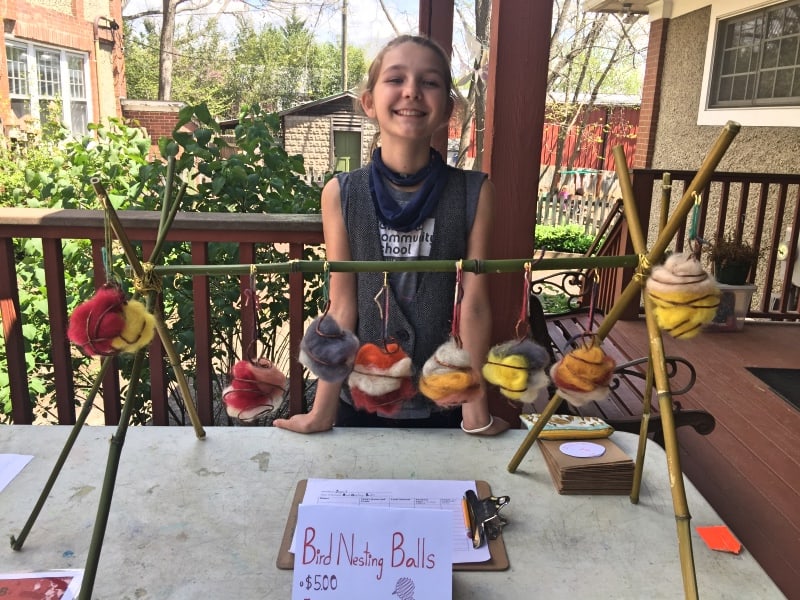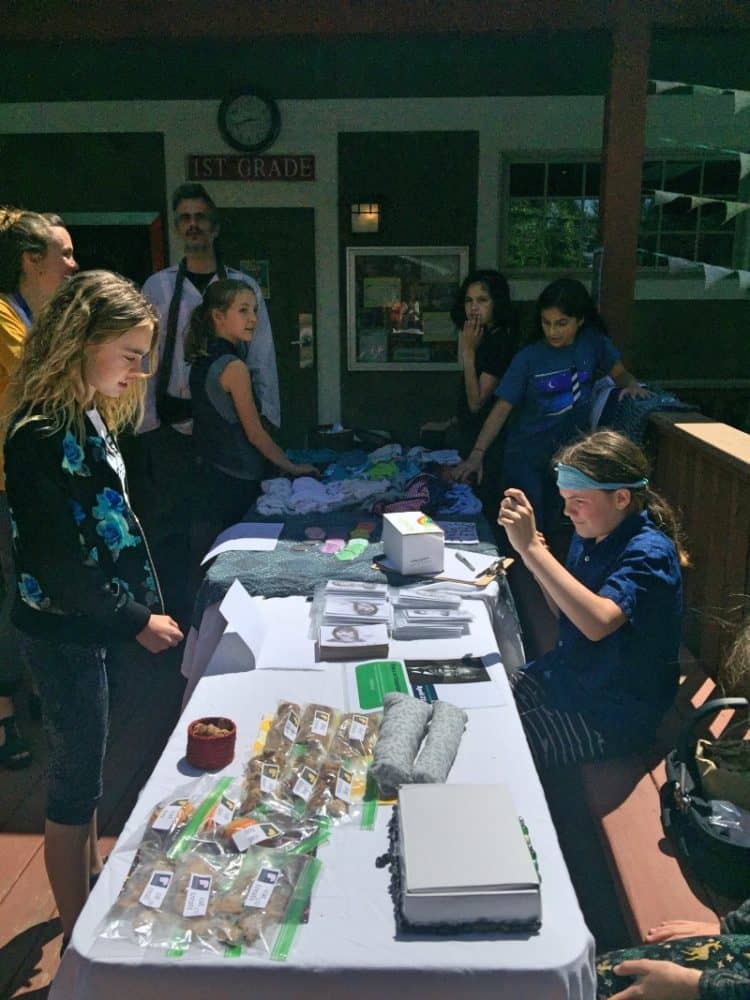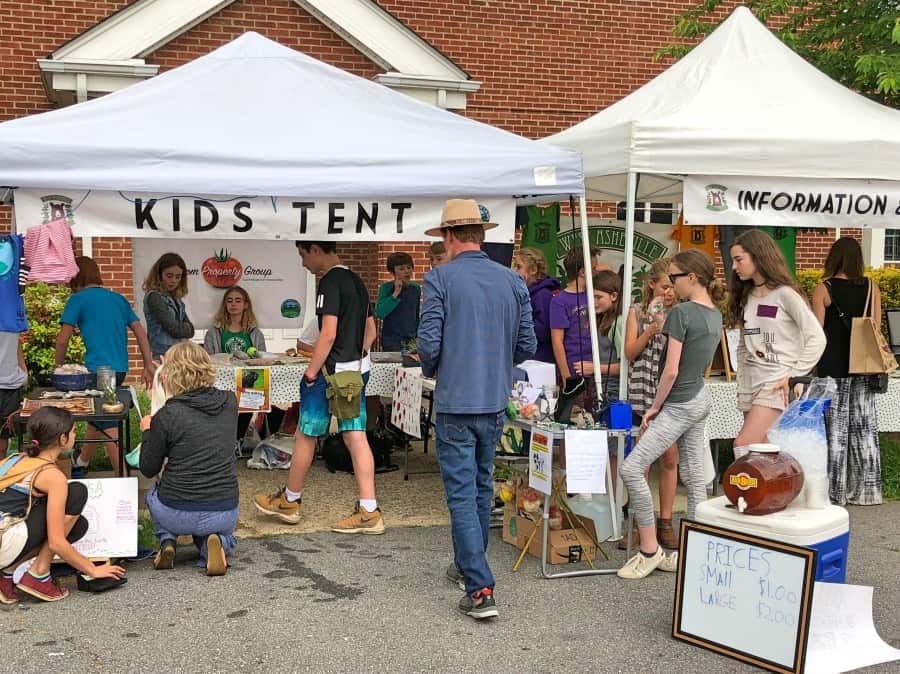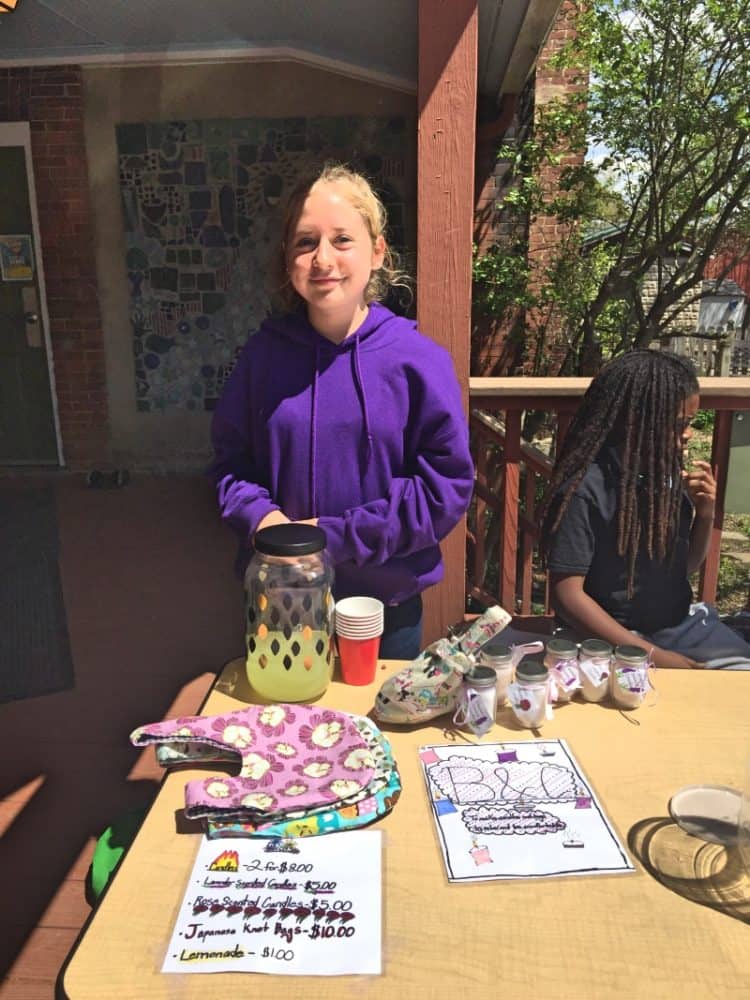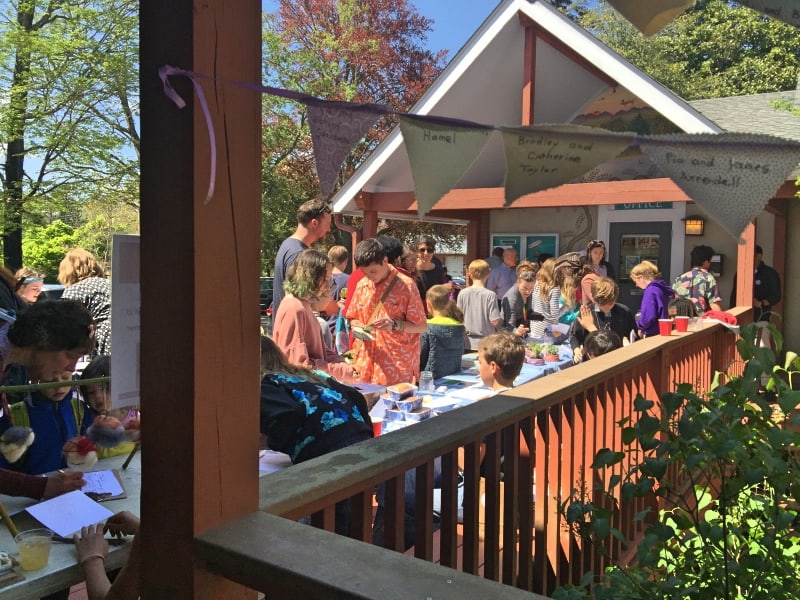 Come Explore
The best way to experience Rainbow Community School is first-hand. We encourage you to make an appointment to tour our campus and discover the magic of learning.