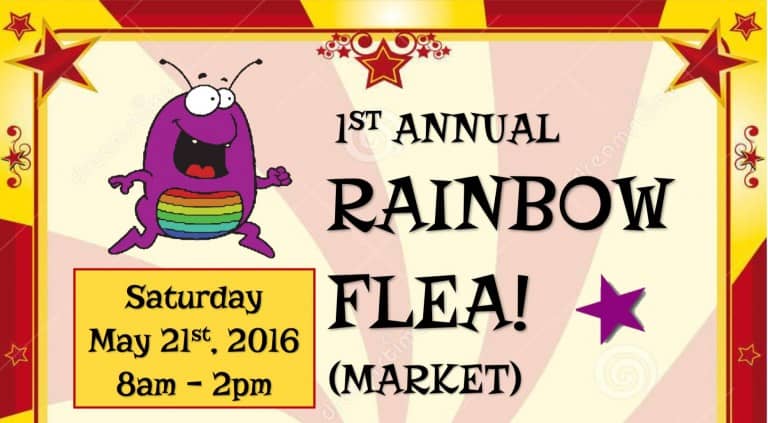 On Saturday, May 21st, Rainbow Community School will host our 1st Annual Rainbow Flea, a community marketplace to upcycle household items, clothing, art and all! Let this be the start of something great!
Expect cool stuff to buy, spaces to sell your old stuff, food trucks, and a busking performance stage. We will also have a Kids Market Area on the hillside for kids to sell their old toys.
Reserve your space in the office today. Flea Market spaces are $20 and Kids Market spaces are $5. 1st come, 1st served. This old school flea market will serve as a benefit, with profits from space reservations going towards the Rainbow Bus Campaign in their efforts to secure an adventure activity bus for our Rainbow students. All personal profit is yours to keep!
Please help us get the word out by sharing this event!
For more information contact ali.banchiere@rainbowlearning.org or denisa.rullmoss@rainbowlearning.org