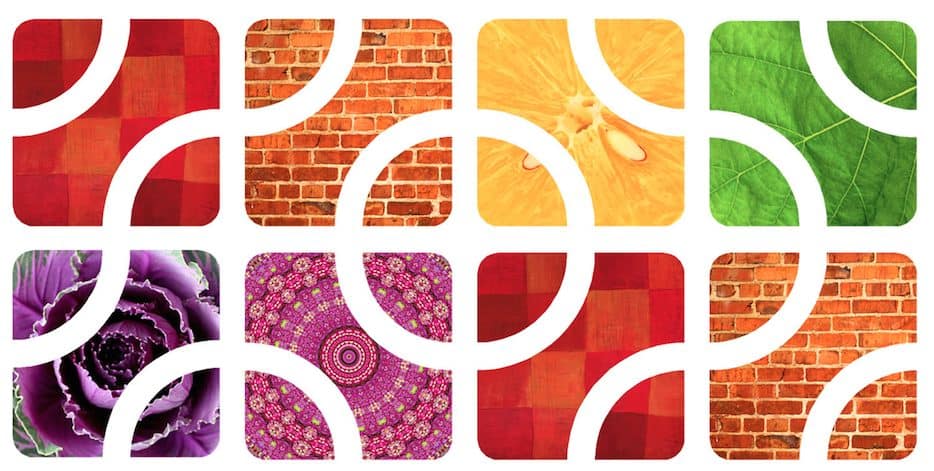 Kaleidoscope, November 2016
Unfortunately, it has been too long since I have written you. I meant to release an edition of Kaleidoscope in early November, but, frankly, the election put me off-kilter. And with all the smoke in the air, it felt like the world was on fire.
Thanksgiving break was an important time to gather spiritual strength–to remember that love will always see us through.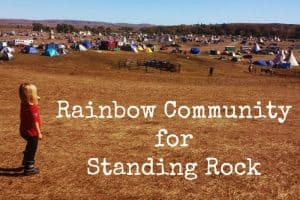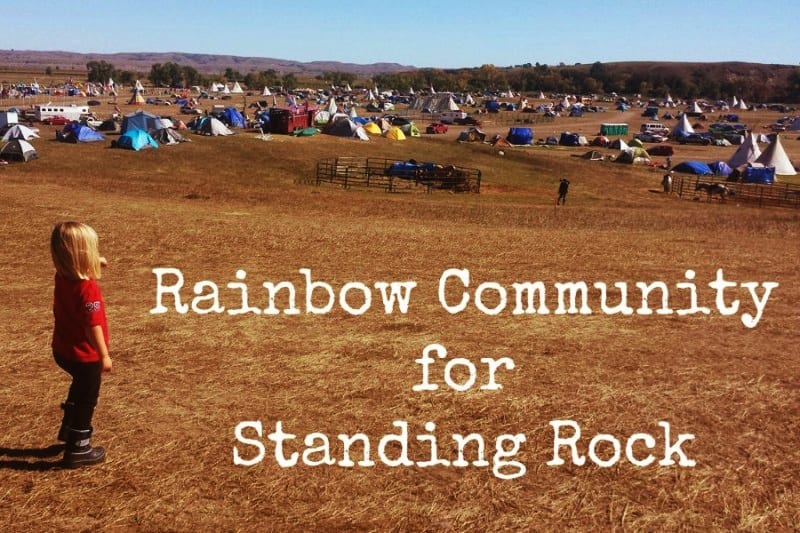 While most of us were enjoying the comfort of our home with loved ones during Thanksgiving, two Rainbow families sacrificed comfort and safety to stand for something they believed in. Caryn and Bob Hanna with their 5th grader Bryce and RCS alumnus, Danielle, along with Wendy Sause and her two children, Elijah and Bronwyn (also RCS alumni) made their way to Standing Rock to support the native people there and to advocate for a dream of the earth, as Thomas Berry calls it – a dream that is actually about waking up. A dream where we wake up to the reality of the earth and our place within it. Humans are made of the same elements of earth. We ARE earth, and to destroy her is suicide. It is hard to wake a slumbering giant that is accustomed to the comforts of sleep. I still feel groggy, but every day, the children help to wake me up. They have a dream of the earth. They believe in earth's endless abundance and ability to provide all they need for their future, including clean water. Thank you everyone who contributed to the Rainbow Warrior campaign to bring supplies up to Standing Rock. Your children and grandchildren thank you. Personally, when my grandchildren are grown and ask, "What did you do to save the earth?" I hope to have a response.
Pollinating a flowering community
If you haven't donated to the annual campaign yet, now is the time. A pollinator (volunteer fundraiser) will be calling you in the next few days. It will feel good to tell them, "I already donated, thanks!" There is no greater cause to donate to than your children and your community. Your donation keeps Rainbow flourishing.
Rainbow is branching out
In late October, six faculty members traveled to Cleveland, Ohio, to present at the Spirituality in Education conference. We presented the Rainbow Seven Domains learning model, and we gave a session on centering. Both were very well received. Upon reflection, Eddy Webb, second grade teacher, said that presenting at the conference made him realize how much what we do at Rainbow is needed. It inspired him to be on the Rainbow Institute Advisory Team, which has its first meeting today; Tuesday, November 29 at 5pm. RI is a new arm of Rainbow that is dedicated to being a resource and a stimulus for a holistic education revolution, in the belief that holistic education leads to human flourishing. The main activities of the Institute will be educating adults, namely teachers, in holistic methods. We believe that every child has the right to have access to a loving, holistic education. The goal of the institute is to make that possible by spreading it. If you would like to be on the Rainbow Institute advisory team, you are welcome to attend the meeting.
I considered our More Than Mindfulness conference on October 12th as the launching of the Rainbow Institute. Judging from the returned surveys, it was a beautiful success, and participants are hungry to learn more about how they can bring holistic education into their classrooms. The conference was primarily attended by college professors, mental health professionals, and teachers from charter, public, and private schools. Many attendees commented on how marvelous your children were in the classroom as they observed centering. Mountain Xpress did a great article on the conference: http://mountainx.com/living/education-as-a-sacred-art/.
More Expansion
Rainbow Institute is a conceptual expansion, but we are also expanding physically. We completed the purchased of the ½ acre at 29 Allen Street, and renovations will be complete soon. The 3/2 house will be available to rent for $1800/month, OBO. Of course, we would love to rent it to a Rainbow family if you or anyone you know is looking for a property walking distance from the school.
Planning for the Future
Board member, Darrah Noble, is heading up a new Rainbow facilities design team with the purpose of planning for our future. How will we complete our arts facilities and one-day hopefully have room for expanding grades? When will after-school have a permanent building? These are a few pieces of the puzzle they hope to solve. If you want to be on this committee, please let the office know.
Wellbeing requires effort
October 26 and 27, I had the honor of being invited to Chicago to work with 25 other leaders from around the country on a design for a National Children's Wellbeing Initiative. The Initiative is a partnership between Ashoka and the Robert Wood Johnson Foundation, one of our nation's largest and most influential foundations. To my delight, this model for children's wellbeing is holistic, including spirituality. It recognizes that wellbeing is about more than physical needs (the very bottom of Maslow's hierarchy), but that every child deserves a healthy inner life. The Robert Wood Johnson Foundation would like the holistic child wellbeing model to be implemented broadly in multiple sectors, including education, health, mental health, social services, and even entertainment. Therefore, they invited national public health officials, PhD's in diverse fields, award-winning social entrepreneurs, and even people from children's entertainment (a vice president from Sesame Street) to work on this important initiative. Imagine if all children could grow up with wellbeing, what a wonderful world it would be.
Social Justice requires intentionality
Since adding "social justice" to our mission statement, the cry for justice has resounded even louder around us. As you know, I am currently a doctoral student at Columbia Teachers College. I recently received a letter from the faculty of the college that spoke to their commitment to social justice. It is so well-written that I share part of it with you (with some edits). Please read it as if it were written directly on behalf of the sentiment of the Rainbow faculty:
As faculty, we work at an institution with a commitment to social justice and we value this commitment now more than ever.  We must first recognize that the acts of hate are not a new era in U.S. history.  The struggle to actualize rights is ongoing for many people. The United States has a long history of racism, xenophobia, and misogyny. For example, even as the 15th amendment was added to the U.S. constitution, Black people continued to be positioned as disposable, being criminalized and removed from civil society. The impact of mass incarceration on black and brown communities, anti-Muslim sentiment, and transphobic policies reflect the everyday lived struggles of our peers and community members.
This is a moment to regroup.  It is a time to speak out against hate and to reaffirm our commitment to a more just and equitable society.  We need more than ever to see ourselves as a large and diverse but uneven community and come together for one another.  We must take a hard look at ourselves, our own assumptions and prejudices, the effects of our own actions and inactions, and what we have been willing to live with. On an everyday level, this will mean, particularly for those in more privileged positions, watching out for acts of prejudice and hate (both implicit and explicit) and intervening to protect and support people who are targeted. This means we will keep our doors open to support students, faculty, and broader community members who feel targeted.  This means expanding our practices to be more mindful of our discourse and the way in which we engage with others.  And this means doing more to support change in our classrooms and community.  This involves educating ourselves and taking action against institutions and policies that seek to remove or interfere with the rights of historically marginalized groups.  As faculty, we express our concern and realize we must do the same that we ask of you.
There is only one certainty in our work as social justice advocates–and that is our commitment and action towards equity and protection of vulnerable populations. We hope to attend to this commitment with renewed zeal and energy.
With that, I sign off on this Kaleidoscope. Thank you for reading. It means so much to be a part of a community that is constantly working toward human flourishing and fulfillment. It is a balancing act to have anger about injustice, yet be peaceful in one's heart and work productively toward good. Some call this balance "blessed unrest." As always, our children inspire us every day to strike a balance – to maintain blessed unrest. It is for them we do this work, and it is because of them, we are fulfilled by it.