Blooming Seeds
Working with a school based schedule, I often find my rhythm is deeply entrenched with thresholds built into our school calendar. As Spring Break quickly approaches, I feel the potential of the upcoming season with so many seeds from the school year beginning to bloom. Science Fair and PIP (Personal Interest Project) talks are just the beginning of student learning and celebration on display. The final months of the year invite several opportunities to gather for fellowship and celebration of the learning journey we have taken together this year. 
While our focus is wholeheartedly on finishing this school year with integrity and presence, this is also a time of visioning ahead. This month's Kaleidoscope will share several ways we are visioning forward as an institution. 
Visioning Staff Transitions and Changing Roles
For our staff, this is typically the time of year that finalizes changes in roles and sometimes creates opportunities for new professionals to join our community. Below are a few shifts that we are excited to share with you for the 23-24 school year.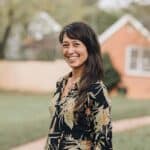 First Grade Assistant Teacher: We are excited to celebrate Josie Hoban's decision to explore a new professional path. She will be joining the team at Asheville Community Yoga to help develop and lead their Children's Yoga Program. We are so grateful for all the love, care, and community Josie has helped build at Rainbow over the years, and we look forward to opportunities for partnership in the future. We will begin the search process for a new First Grade Assistant after Spring Break.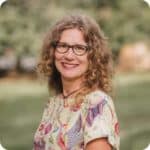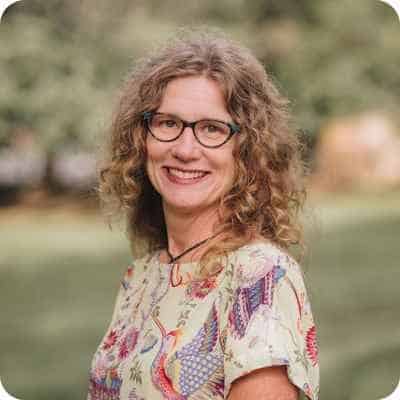 Third Grade Assistant Teacher: We have loved having Donna Paxon with us this past year. Her joyful presence, heartfelt leadership, and quiet wisdom have been a huge asset to the third grade classroom and our broader community. We wish Donna well as she explores new ways to grow as a professional beyond Rainbow. We will begin the search process for a new Third Grade Assistant after Spring Break.
Omega ⅞ Team: We have a few shifting roles in our Omega team. To begin, Richard is off to a grand adventure taking advantage of his dual citizenship and moving to Scotland. He has professed that if he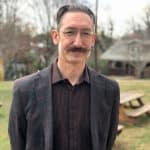 could take Rainbow with him he would, and at the very least I am sure we will have some great pen pal opportunities in our future. Niki will be transitioning to a new role within the team. She will continue to teach mathematics and will be the primary coordinator for the diverse middle school programming that provides a natural counterpart to the academic coursework. This includes field trips, addiction and sex education, expeditionary learning, dances, community service and more. This is a role currently held by Lisa who will be reducing her time to serve exclusively in her capacity as a Spanish teacher. We will be hiring for Omega after Spring Break.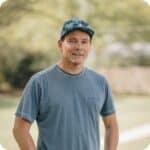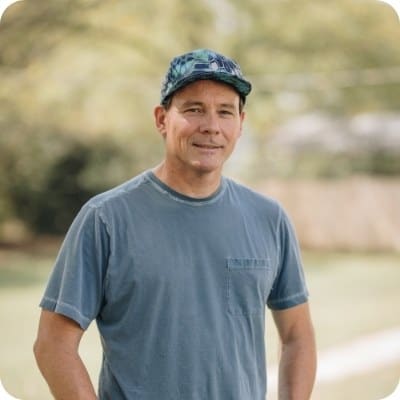 Facilities Team:  Our long time Facilities Director, Max Mraz, has embarked on a new passion project with his family. They purchased some land and are building a wedding and event venue. This project has captured their heart and we can't wait to watch it unfold. This has made room for Shaun Fain to advance to the role of Facilities Director and Eddie McCassim to take on a formal support role within our facilities team.
Hiring is a dynamic process at Rainbow. We use all types of outreach to attract high quality candidates that will help manifest the vision and mission of Rainbow. This process includes interviews with administrators, teachers, and demonstration experiences in the classroom. We will share updates about new hires as decisions are finalized in the coming weeks.
Visioning Resources for Federal Funding
As we look ahead to next year, we are also considering programmatic planning that needs our attention. Recently, families in K-6 received an outreach from Margaret Gerleve asking for some household income information. Please review this outreach and if you qualify, please return the forms by March 31, 2023. This is a wonderful way for our school to access funding that goes directly to student programming and teacher professional development.
Visioning for Living Our Mission
One of the things I deeply appreciate about our community is our ability to be flexible and compassionate. When Covid began we released some long standing traditions in support of fundamental wellness needs. We are now beginning the process of re-establishing these cultural norms. 
Technology

– Computers provided a life-line to our community as children accessed education and social opportunities while in isolation. That being said, we are now ready to recalibrate our relationship with technology as a community in hopes of supporting moderation, meaning, and purposeful engagement of screen time and social media. Our final class meetings in grades 3-8 will be fostering a non judgmental space for families to dialogue about systems of healthy and mindful consumption of media and technology. 

Environmental Stewardship

– Covid also had an impact on our use of reusable materials in the classroom and at community gatherings. We are hoping to revitalize our long standing tradition of using reusable materials such as water bottles, portable coffee mugs, plates and silverware any time we feast together. This often means Rainbow families travel with a "picnic pack" of plates and dishes to help reduce the need for single use materials. With all of the upcoming celebrations, we have several opportunities to practice this tradition. 
Visioning for Safety
The recent news of another school shooting inherently creates ripples of grief, outrage, and disillusionment. Nothing can temper the sorrow we feel in witness to such tragedy. However, it often reminds us of how critical it is to continually communicate our approach to safety on campus. Faculty will be gathering this week to review safety protocols supporting shared responsibility for school and campus safety. We have installed a trial security system, and will grow that approach once we ensure it is worthy of replication to all buildings. All Rainbow staff complete a monthly ALICE drill training to help maintain proficiency with our emergency response systems and we complete regular age appropriate drills in the classroom. These topics can feel overwhelming to consider, and we recognize that there is power and security in preparation, shared knowledge, and consistency.
Visioning for a Thriving Campus: a message in partnership with the Board
It is with great enthusiasm that the Board of Directors and I announce that the Board has created a Futures Planning Committee to work on facilities and future planning.  One of the primary roles of the Board of Directors is supporting the long term thriving of our institution. This is managed through the consistent and thoughtful application and review of policies governing the achievement of our ends and mission. One of the Board's most visible contributions is through the acquisition and care of our facilities. In our recent history, this has included purchasing the Orchard House (Kindergarten), Omega Property, and our Allen Street rental property. 
During the 2021-2022 school year the Board devoted time to evaluating our current campus. This evaluation surfaced the need to create a master facilities plan. After careful consideration, the Board has engaged Altura Architects to work in partnership with the Futures Planning Committee to design a strategic facilities document. Specific considerations include:
Documenting a coherent short and long term vision for our facilities needs.

Optimizing the green spaces and sacred elements of our campus with potential for remodeling and building new structures. 

Exploring the feasibility of a "More Than A Gym" structure that could provide adequate space for large group physical activity, gathering, and school-wide events. 

Considerations for traffic flow, parking, security and other safety needs that will enhance our current campus. 
We will be inviting a cross section of the community to participate in an interactive visioning activity, facilitated by Altura. This step engages the wisdom of the collective, inspiring a final product in service to all of our stakeholders. 
More details will be shared with the full community as we embark on this journey together. All questions can be directed to Susie or Kali DeWine, the Chair of the Rainbow Board of Directors. 
May your Spring Break be filled with beauty, restoration, and connection. 
Yours In Partnership and Gratitude,
Susie Fahrer
Executive Director