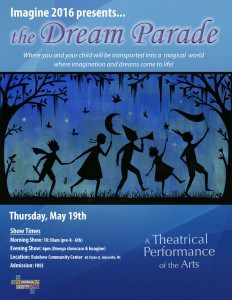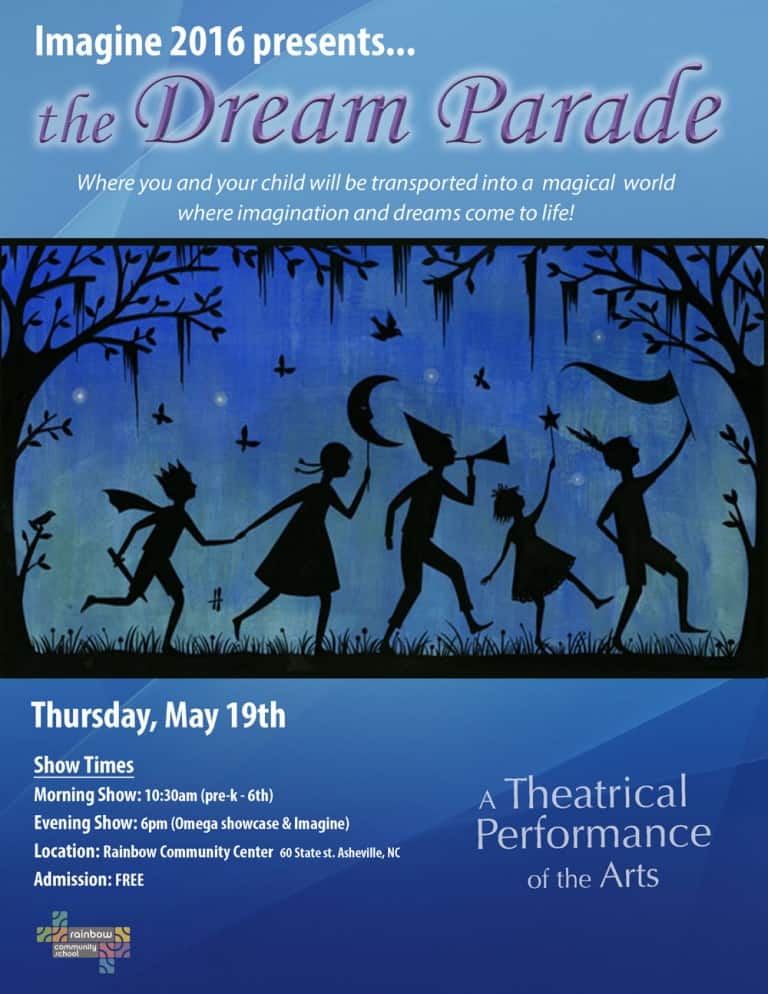 Join us for our annual all-school theatrical production featuring individual class performances nestled into the greater structure of the sixth grade play. This year prepare to be whisked away into "The Dream Parade" on a mythic journey through the brilliant shadowlands of the subconcious. Your whole family will be transported to a mystefying world where imagination and dreams come to life and slip into our basic reality.
Don't miss this one of a kind, meticiloulsy crafted children's theater production. Invite your friends and their children on this quest to find out what it truly takes to become your very own hero.
Thursday, May 19th
Morning Show: 10:30am
with performances from Preschool through 8th grade
Evening Show: 6:00pm
with performances from Kindergarten through 8th grade
All performances are free, open to the public, and will take place in the Rainbow Community Center at 60 State St, Asheville, NC 28806.