Words Have Power Summer Camp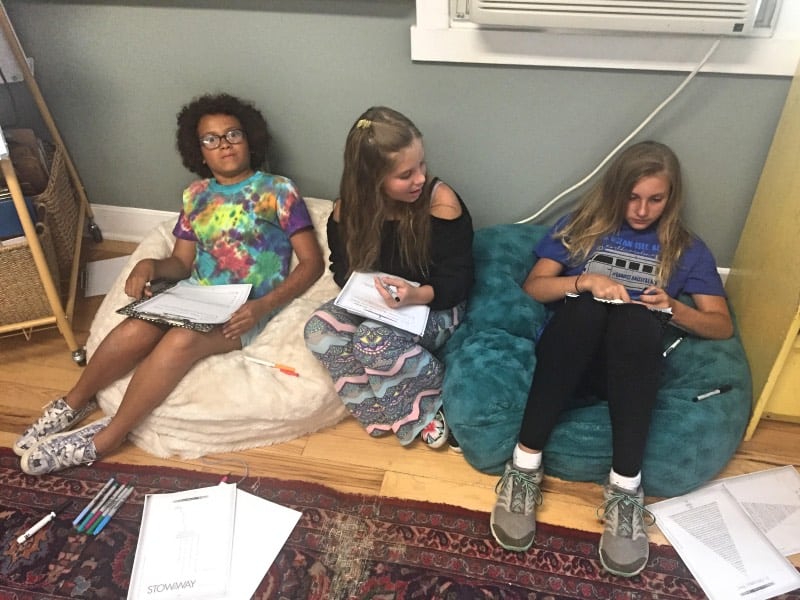 In summer 2019, Rainbow Community School had the Words Have Power summer camp. April Fox taught this camp with such incredible results! This camp was for ages 10-13, with a total of 10 students attending for the week. The students who participated published an anthology of their work. April, their teacher, compiled all their writings and it's now available on Amazon.
We interviewed April who told us the whole idea of the camp was to allow kids to explore writing "without all the rules." She showed her students that there's "school writing" and there's also "fun writing." April wanted her students to know that there is a world of writing outside of grammar, spelling and following conventional rules.
This was a camp that gave students a chance to explore writing in a creative way – possibly in ways they had never done before. They used words for nothing but the "pure expression of what was in their heads," which allowed them to truly connect with the idea of writing on a different level.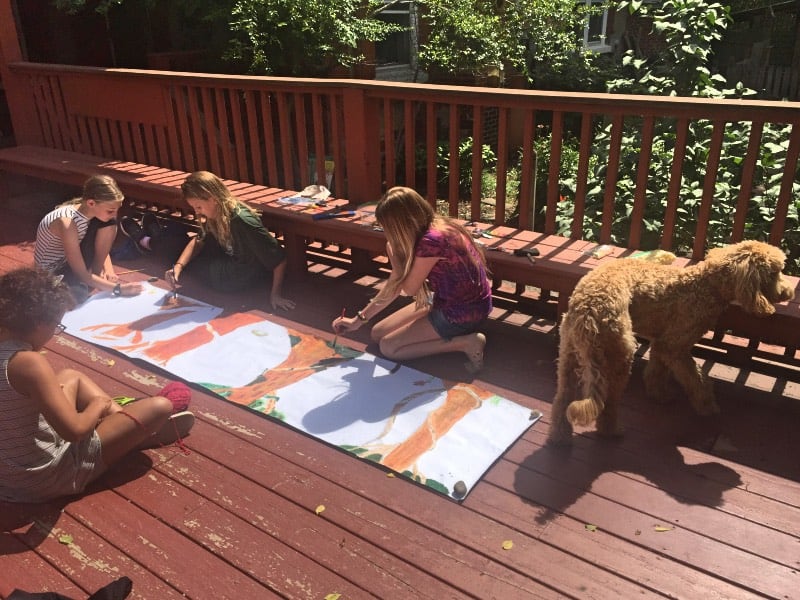 Each morning, April would put up quotes from different writers or inspirational figures that had something to do with writing or succeeding. Students would pick their favorite quote and write in their journals, reflecting about how they felt, or scribbled other musings related to the quote they chose. These quotes came from different artists and writers, such as Maya Angelou, Tupac, Elvis Costello and many others.
How the anthology came about
Students studied different types of writing throughout the week. One activity they did was to use pictures to inspire their writing. If they saw a photo of a butterfly that inspired them, for example, they could write a poem in response, and perhaps "shape it" in the form of butterfly wings.
They did a lot of free writing, haikus and had the freedom to explore whatever type of writing style that interested them, from short stories to graphic novel layouts. They even explored writing a screenplay and all that went with it: writing, directing, rehearsing and performing their written words. Students were allowed to edit their work or not, depending on how they felt about it.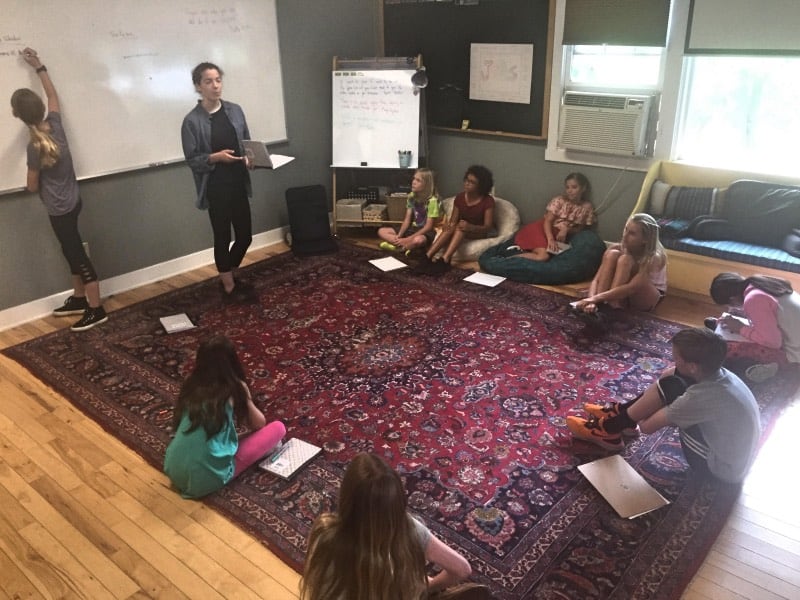 At the end of each day students could elect to turn their work in to be part of an anthology that April would put together later in the summer. After the camp ended, she spent time compiling and typing out each of the writings her students submitted. She remarked that some poems were funny, some were more serious, some explored serious issues and other poems touched on lighter subjects, such as smelly socks. In effect, these poems were a snapshot of this particular age group, and allowed their individual selves to come out. They had no filters. Their work reflects what was in their heads at that moment.
Student success
April considers the most successful part of the week to be when she witnessed an increase in student confidence with regard to their writing. They produced some insightful, heartfelt, and well-written work. They learned that even though they might struggle with specific aspects of writing academically, they can still be incredible storytellers, and write pretty remarkable content.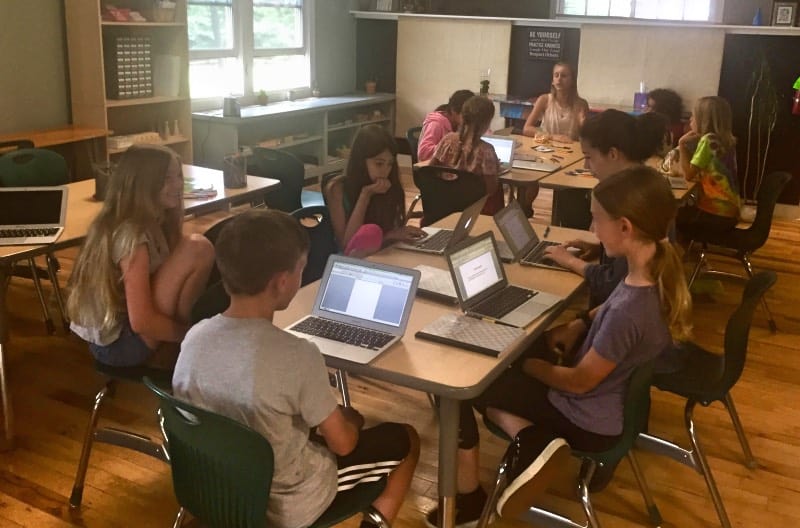 All photos courtesy of April Fox. We have a copy of the anthology in the Main Office!