Fourth graders figure out their favorite Greek deity
We headed over to 4th grade recently where our students were immersed in the world of ancient Greece. They learned about mythology and creative arts. Their teacher, Kurt, said they really loved learning about the Greek gods and doing hands-on activities related to their learning.
Because of that, Kurt let them do a special activity that would further their learning with Greek mythology. They investigated their favorite god by reading a story, and created designs using paper shaped like pottery. These designs were based on what they knew about the deity they studied.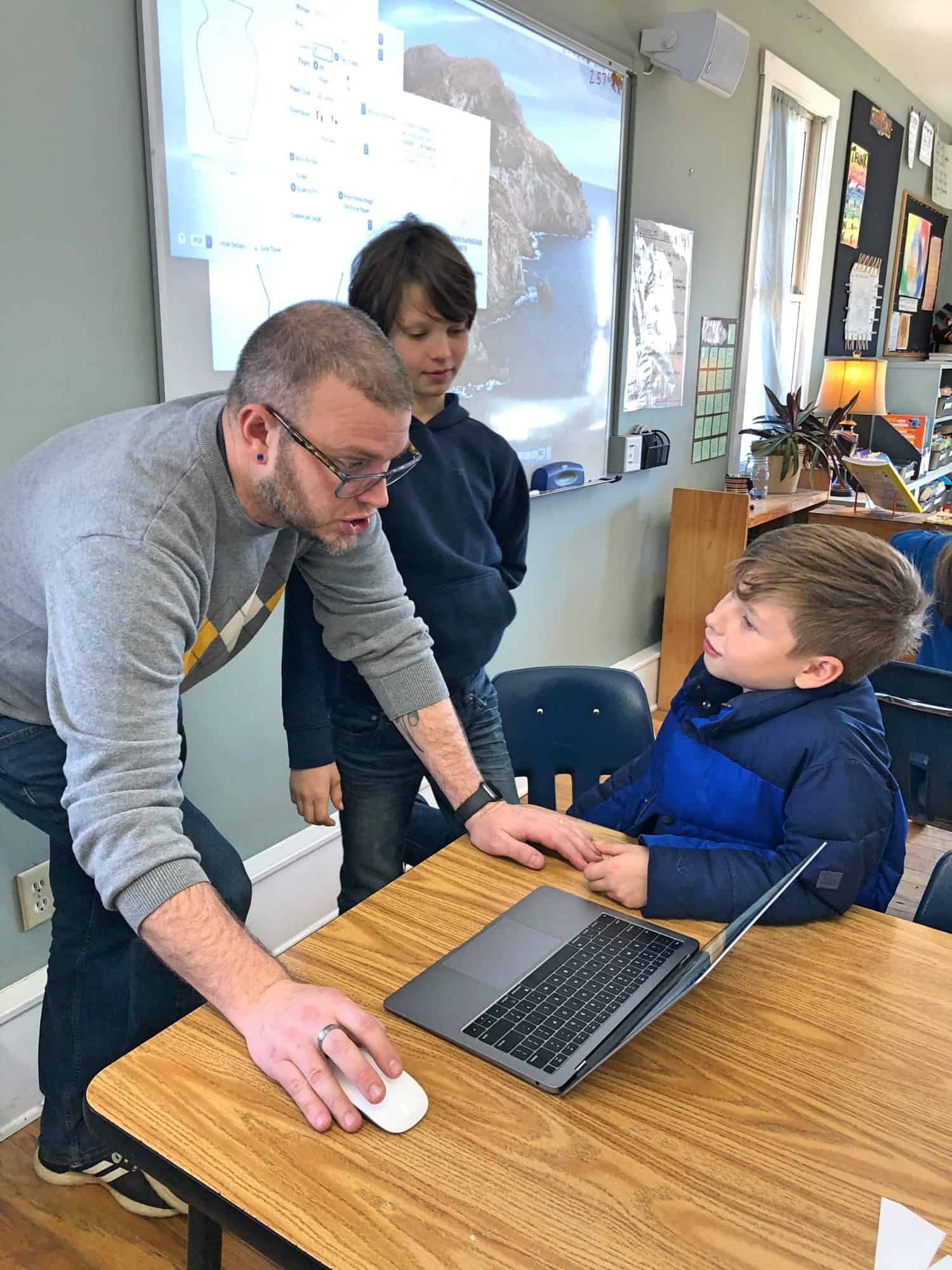 Hercules – probably the most famous Greek deity
They started off their lesson with a short video about Hercules. They talked about how the story of Hercules is from long ago when "chaos reigned." Students realized there were many references to pottery and design, as well as other historical events.
Greek Pottery
Fourth graders had a chance to look at examples of ancient Greek pottery. They saw references to Achilles, a centaur, minotaur, war and peace, Hercules and more. Once they had a chance to look at different examples, their teacher explained that stories they were about to read would also inform the designs they'd create on their pottery.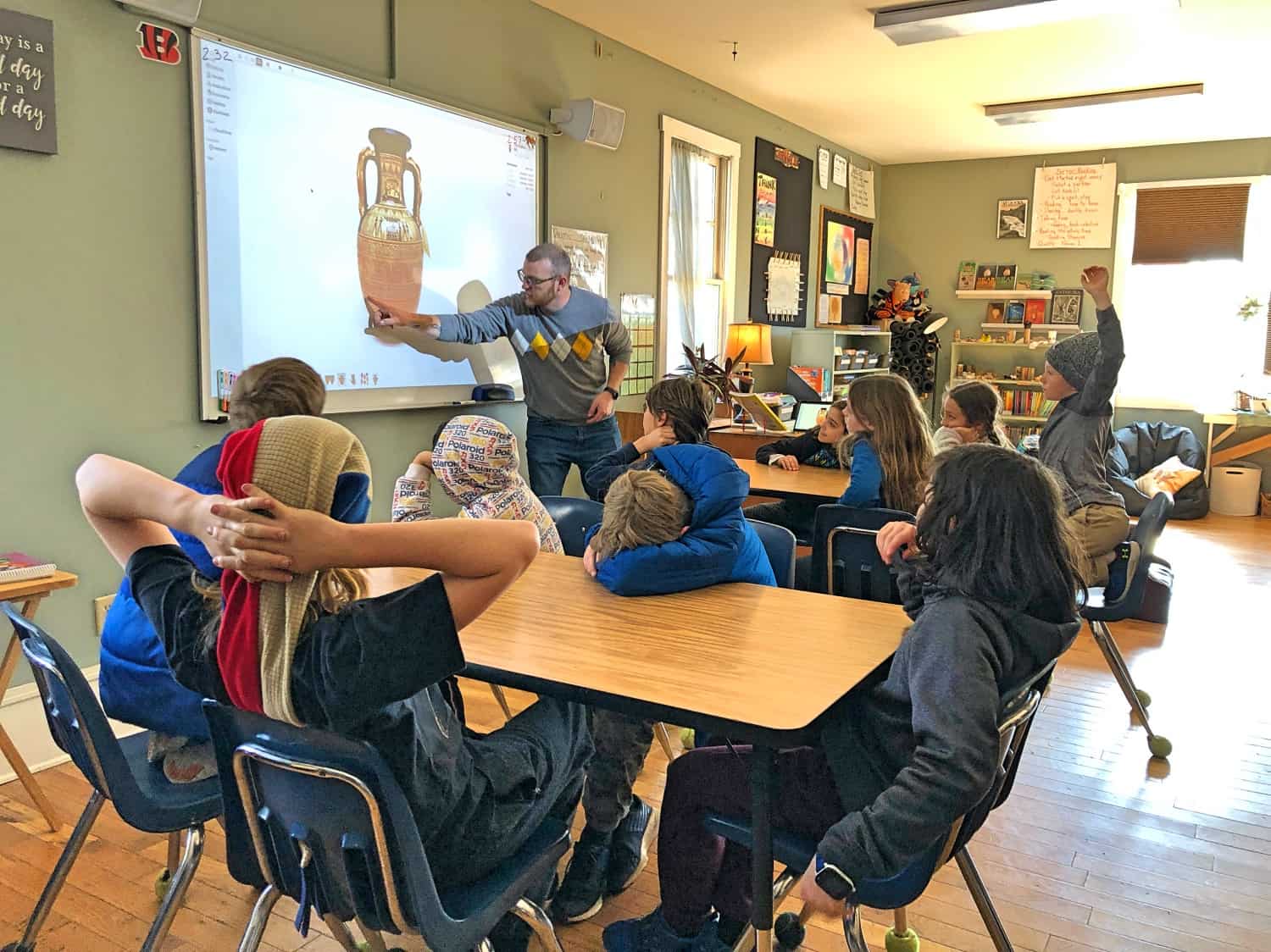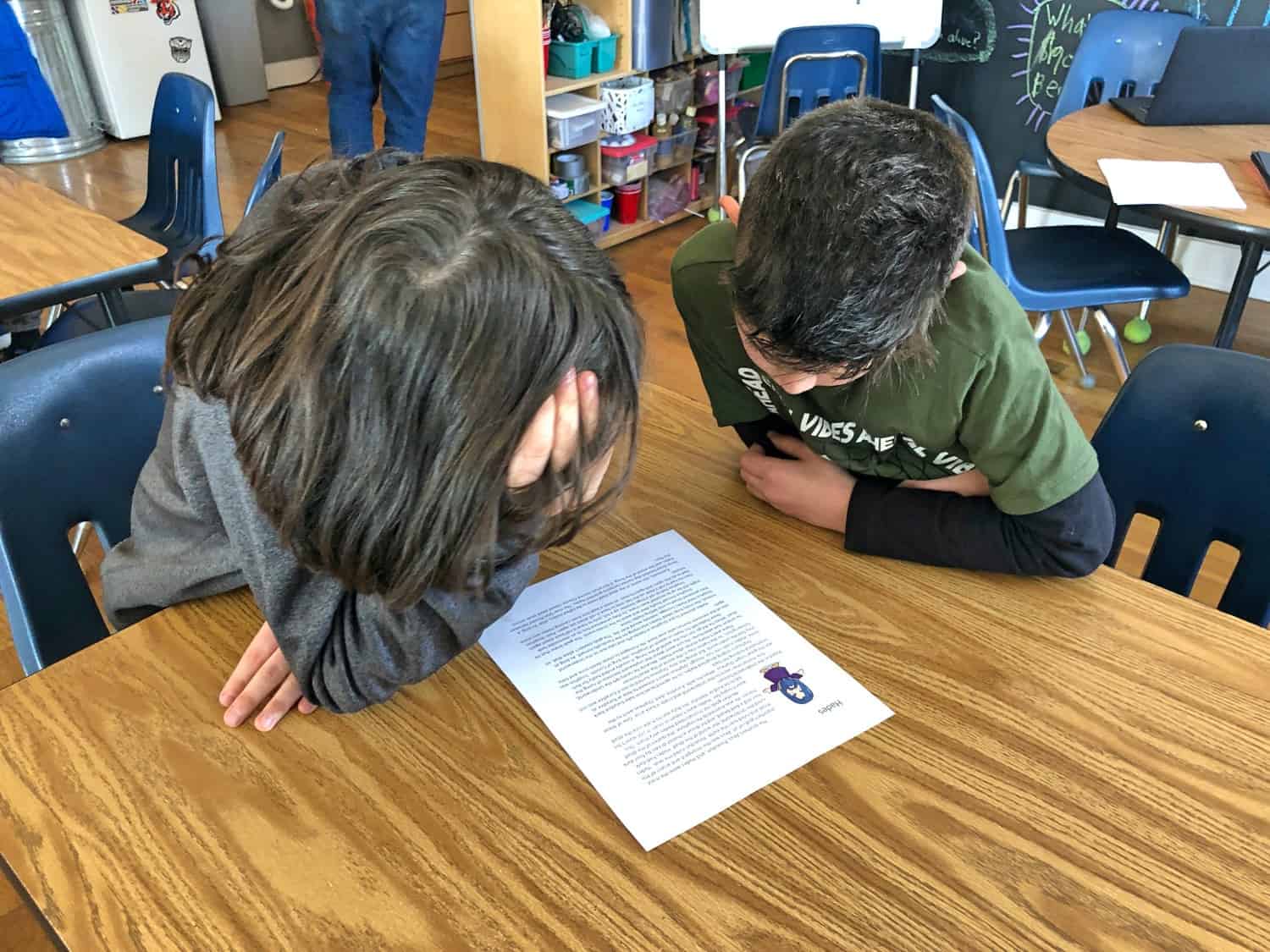 Stories about Greek gods
Each student paired up with another and chose their favorite Greek deity to study. They were allowed to read the story to each other, silently, or alternate between silent reading and reading aloud as they liked. Once finished, each student created their paper pottery. Essentially, they created a stencil using one piece of paper, cut it out, and finally glued it onto paper with a brown background.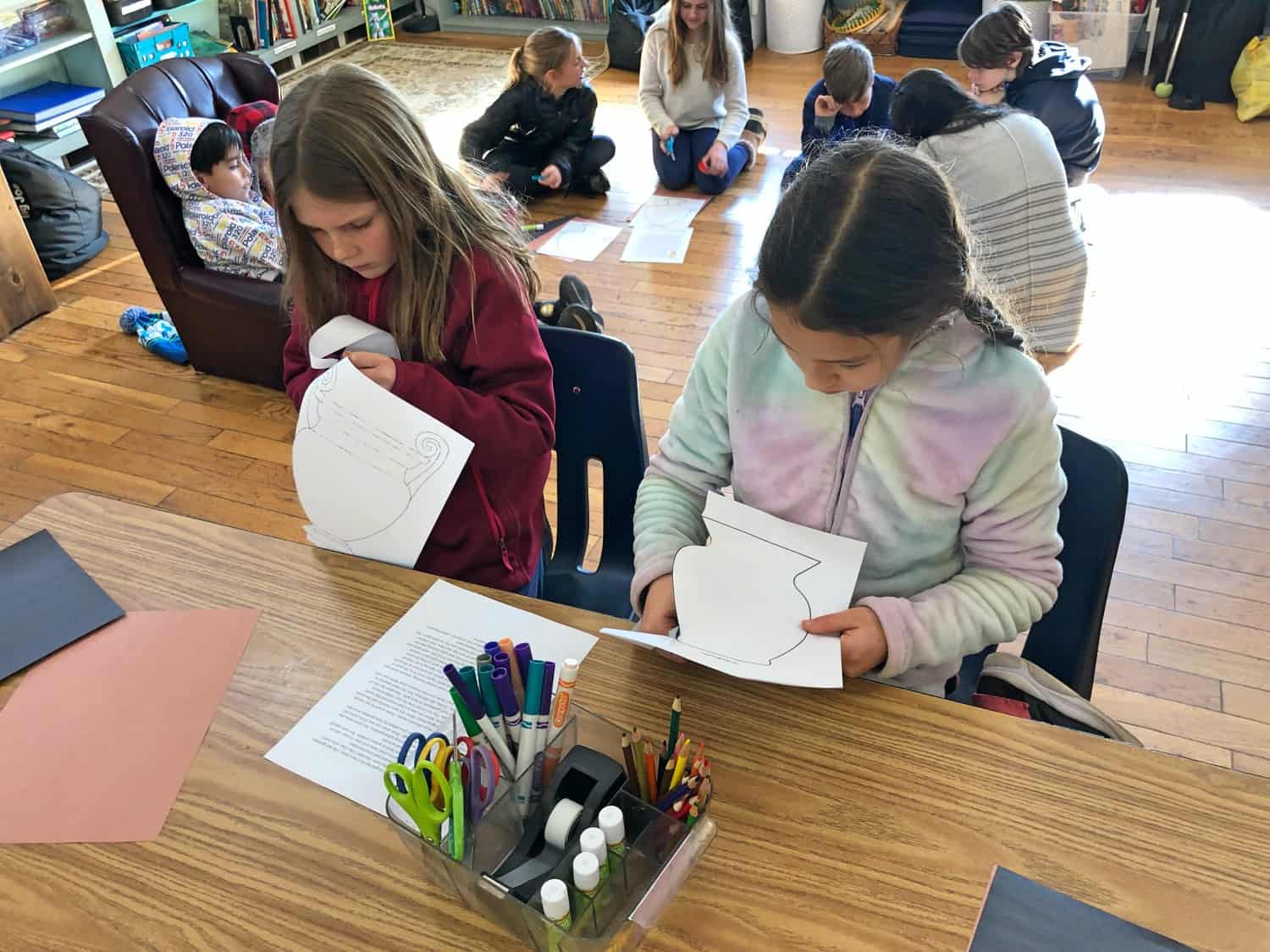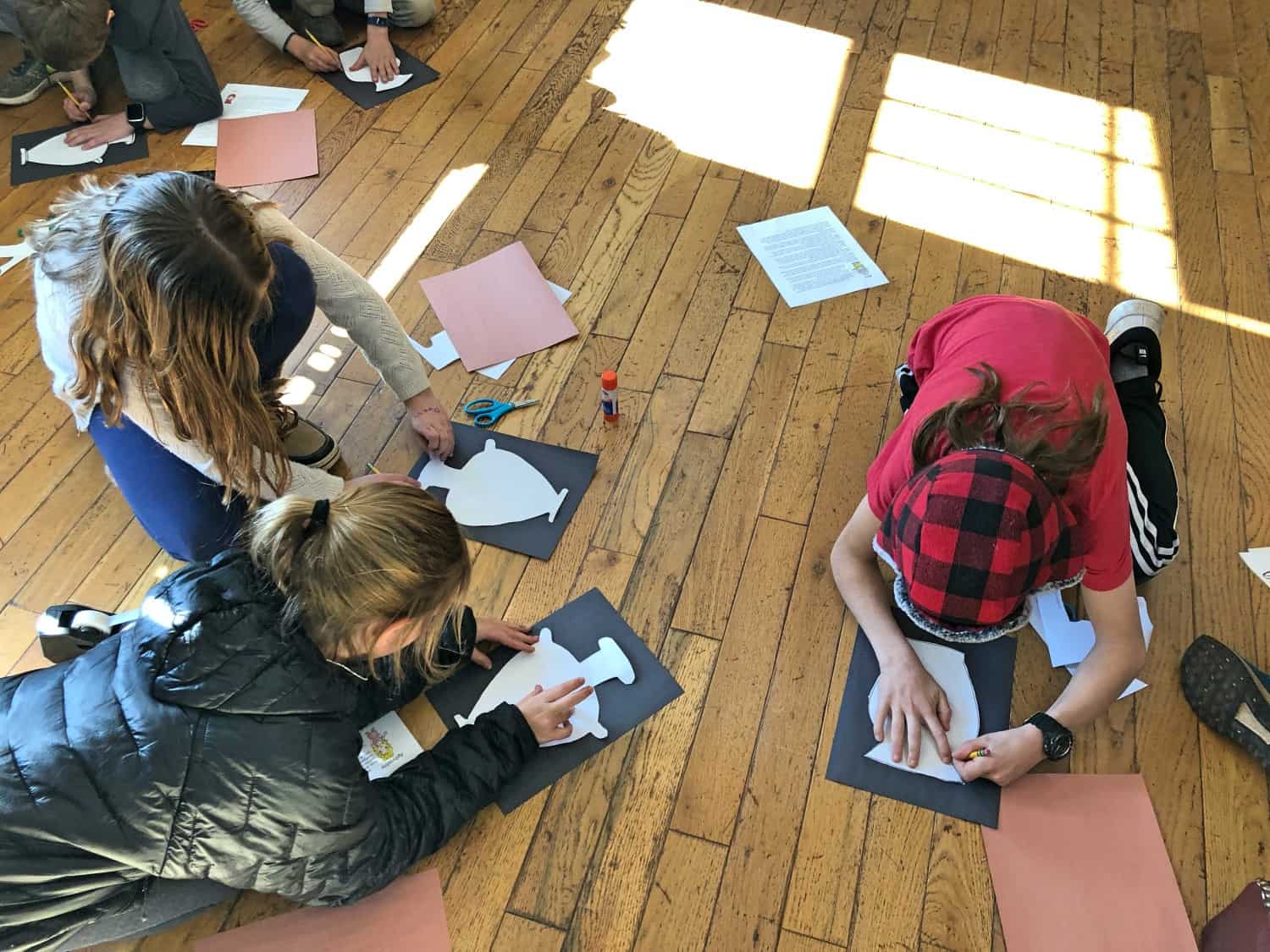 After students finished gluing their stenciled piece onto the background, they could begin drawing designs. They worked with pencils and black markers. Some designs were quite eloquent and detailed. One requirement was to reference the story they read within their pottery design.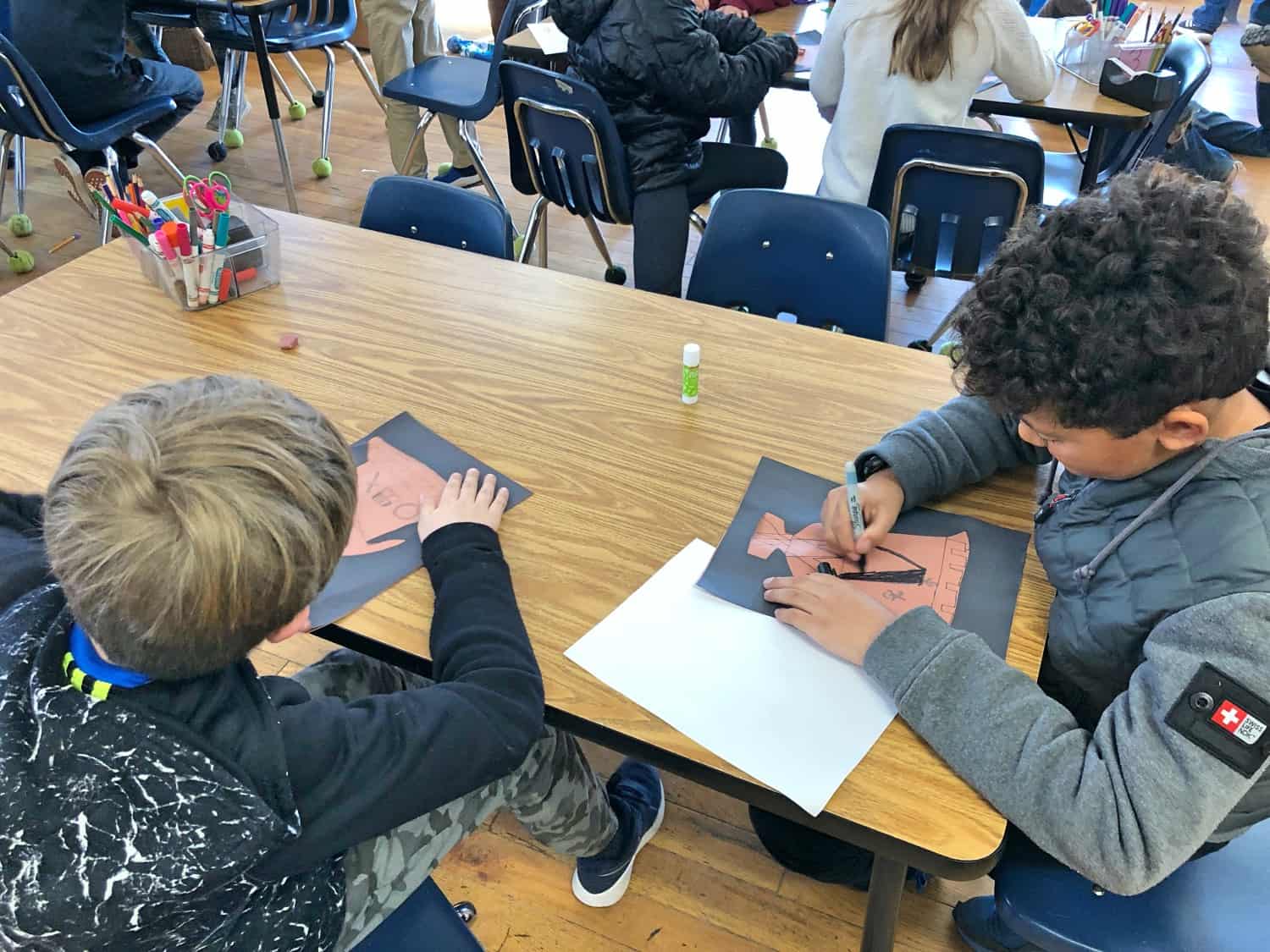 These pottery designs complemented the rest of their unit on Greek mythology. Intricate and detailed, each pottery piece reflected each student's drawing style. As students concluded the unit, they did further research on their chosen Greek god. This research led to a one-page report, which they later presented to their class.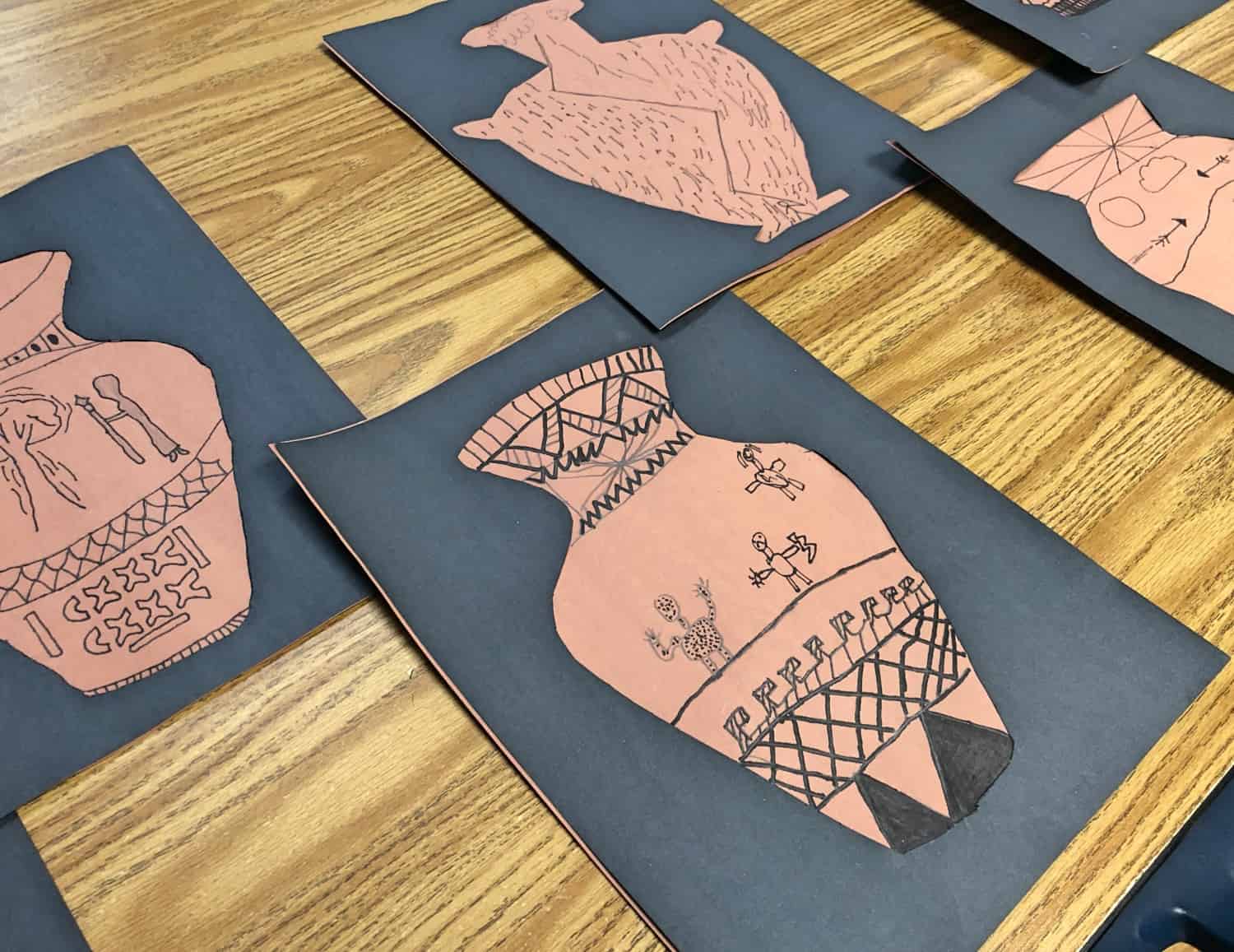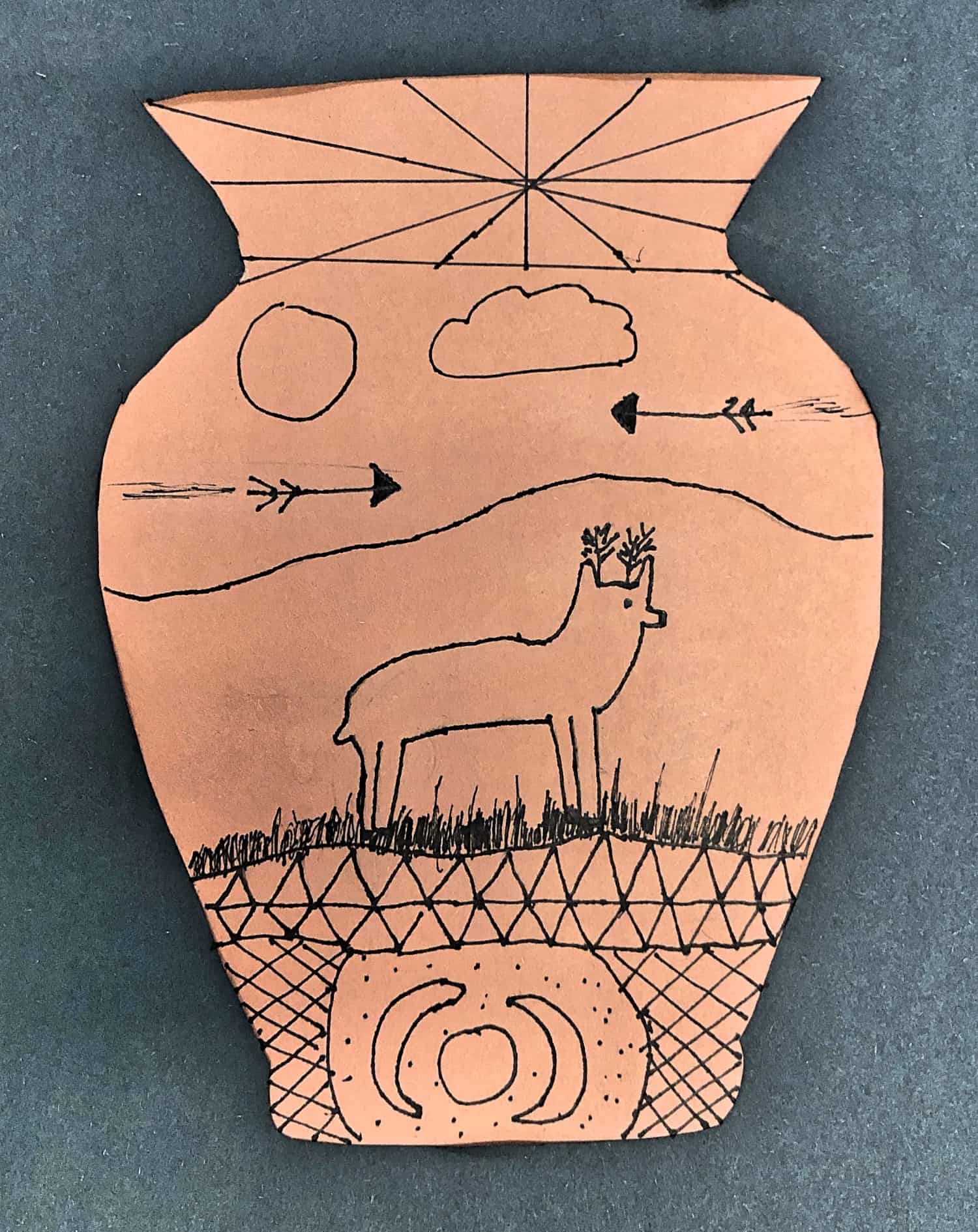 This one lesson touched on several different domains: the social and emotional, in which students were able to collaborate with one another, and worked together to complete their stories and pottery projects. They engaged in the mental domain in researching more about Greek deities. They were able to use the creative domain with their pottery designs and even touched on the spiritual domain with regard to Greek beliefs and mythology itself. All teachers at Rainbow create units that incorporate the seven different domains at least once.