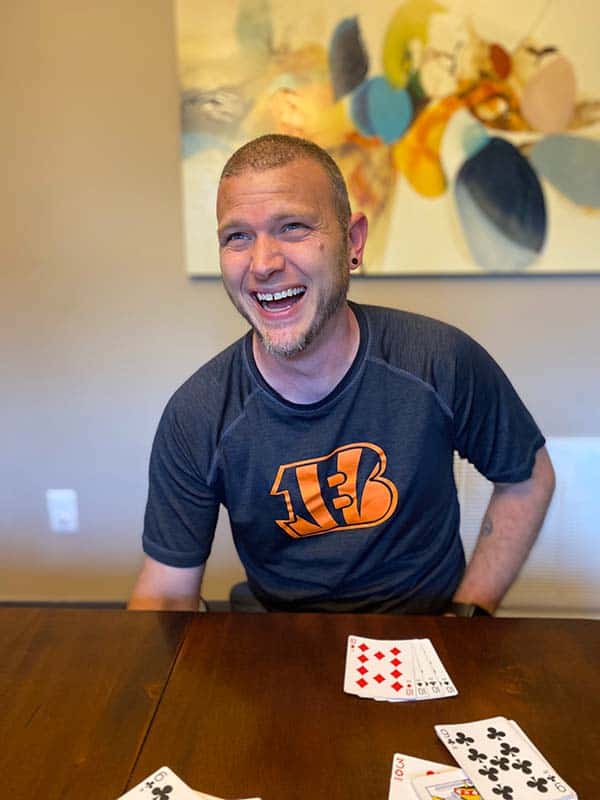 Kurt Campbell – 4th Grade Teacher
Kurt has been an Elementary Educator since 2007. He worked for Asheville City Schools for 12 years; the last seven of those were as a 3rd Grade Classroom Teacher at Lucy S. Herring Elementary. He has been Rainbow's fourth grade teacher since 2019.
Kurt is known for the joy and enthusiasm he brings to the classroom and his love for every child. He was a visible leader at Lucy S. Herring, leading professional development opportunities, bringing creative ideas to the teaching and administrative team, and always going beyond the call of duty. He is also a very high-tech teacher who uses technology to bring learning alive.
Not only is Kurt a skilled teacher, but his personal interests and commitments bring a lot of richness into his professional life. Kurt enjoys playing soccer and gaga ball with students at recess, as well as playing music with them.
Kurt is a talented musician and actor from his many years as music director with the Asheville Performing Arts Academy. He has also dedicated many summers to the Read to Achieve Summer Reading Camp, originally as a teacher and then as the director of the program.
His two children, Luna and Jack, and his dog Chance, love being part of the Rainbow Community.
He can be reached at kurt.campbell@rainbowlearning.org.