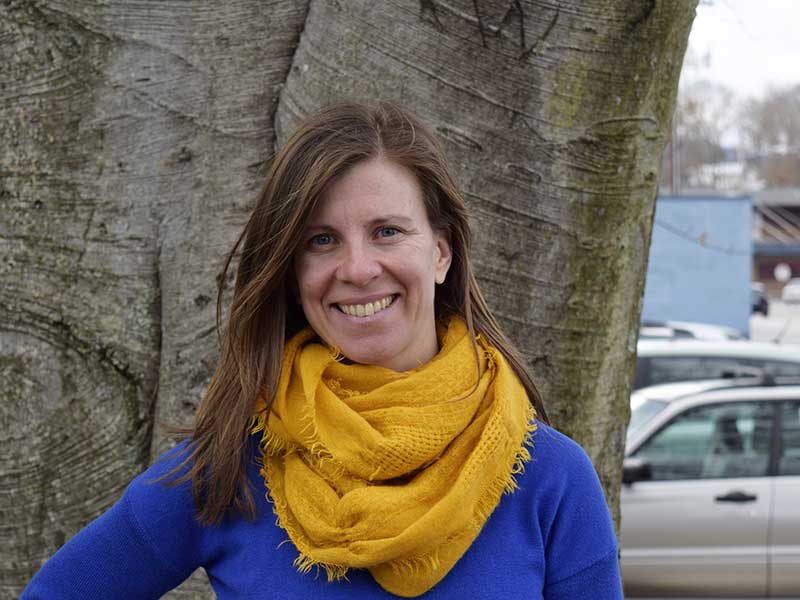 Susie Fahrer – Executive Director, 4th-8th Division Head
Education
Susie holds an undergraduate degree from the University of Vermont in Elementary Education, and a MA in Special Education from Western Carolina University, graduating with honors both times.
During her professional career she has engaged in a dynamic portfolio of continuing education from becoming Orton Gillingham certified to participating in Equity education programming such as Building Bridges, Racial Equity Institute, Whiteness at Work, and more.
Susie was chosen Teacher of the Year in 2009 at North Windy Ridge and nominated for North Carolina Teacher of the Year.
Experience
Most of Susie's teaching experience is here in Asheville. However, she has also taught at the International School of Amsterdam, an International Baccalaureate school. In addition to teaching at Rainbow since 2012, Susie has served as an adjunct professor at Western Carolina University. She prepared young educators to meet the diverse needs of students that they will encounter in the classroom.
Susie has administrative experience as the designer and head of the Title I program at North Windy Ridge Elementary School in Buncombe County which serves over 600 students. In addition to monitoring the reading progress and programming there, she provided professional development for the whole staff.
At Rainbow, she has not only served as a lead teacher, but also as faculty representative to the board (2013-17) and as the Dean of Faculty 2016-2018. In 2018, Susie transitioned out of the classroom to become the Division Head for 4th-8th Grade at Rainbow Community School.
Executive Director and 4th-8th Division Head
The 20-21 school year marked the beginning of Susie's role as Executive Director of Rainbow Community School. She aims to hold central the best possible programming for our students, families and faculty through continued investment, heart, and vision for the larger community. She often claims, "I have found my home professionally in the methodology, governance, and people of RCS." As an administrator, Susie seeks to empower the students, staff and families to achieve a learning community that they are thrilled to call "home."
You can reach Susie at susie.fahrer@rainbowlearning.org.