Decolonizing our Hearts Through Mindfulness
Description of Workshop:
Only 10 percent of eighth grade black boys are proficient in reading. Black students are suspended at 3 to 4 times higher the rate than white children. Black students are incarcerated at a rate five times higher than their white counterparts. A quarter of Latin American children are not proficient in reading. Something is wrong.
In this presentation we will cover what is going wrong in the classroom and why examining the heart of our implicit biases derived from the heart of colonialism is essential.
We will look at the intersection between Colonialism, spirituality and how we see children/families of color. We will examine how this intersectionality has affected the academic success and self-esteem of black children. We will discover what research says about the power of mindfulness to heal diversity issues. We'll do this while exploring effective mindfulness and diversity exercises to open our hearts, decolonize our minds, heal implicit biases, and nurture an attitude of unconditional positive regard in our teaching practice and beyond.
Expect to learn easy to grasp mindfulness diversity exercises to take home, breathe, move, experience live sound healing, and to have a lot of fun.
 Intended Audience: Educators, administrators, parents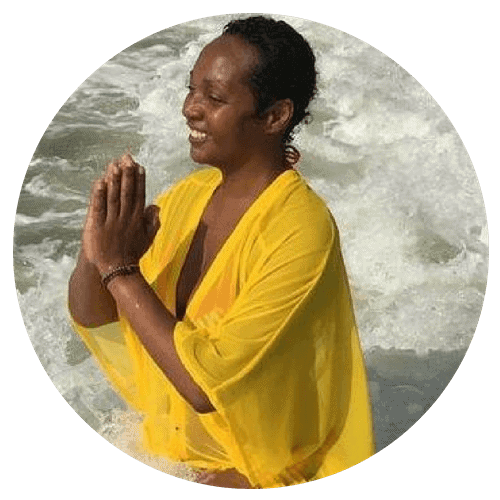 Yeye Omileye Achikeobi-Lewis
Yeye Omileye Achikeobi-Lewis M.Ed, NCC, LPCA, is a writer, artist, clinical mental health counselor, school counselor, certified SEED Diversity Trainer, Ayurvedic Practitioner, and mindfulness expert.
She has taught Mindfulness to the Palmetto Police Force, children and school system. She has completed the Building Bridges local training. She has also traveled to and studied ancient mindfulness cultures and traditions.
She teaches on ancient mindfulness and ancient trauma healing. Her work has been honored by His Holiness the Dalai Lama, United Nations, African Spiritual Leaders and she has recently received the highly distinguished Tibetan Title, Oracle and Emanation of Mamaki, The Tibetan Water Mother.
You can find her at Yeyeosun and Breathing Room Space.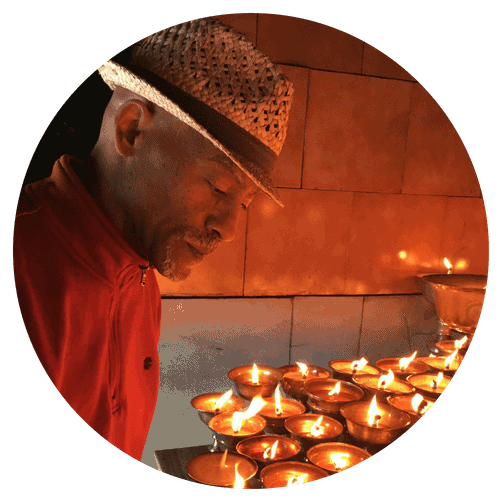 Derrick Lewis
Derrick Lewis, is a graduate of Duke University and currently works as Project IT Manager for Mission hospital.
He recently completed the Building Bridges local diversity training. He has trained Palmetto Police Force in Mindfulness.
He is committed to healing communities through diversity and mindfulness training and practically helping build community wherever he can. He is also a master drummer. You can find him at Yeyeosun.