Inner Alchemy
Description of Workshop:
This workshop will center around direct experiential practices. We will be engaging in two short meditations – one, a horizontal practice, the other, vertical. Each will be between 15-20 minutes in duration. From within your own experiences, elicited from these exercises, we will be directly exploring the Rainbow Seven Domains™ model.
Seeing for ourselves through ourselves; how we each experience the world through different lenses, different domains, both narrow and broad. Through personal writing, journaling, and personal sharing of narrative, we will begin the Alchemist's journey of exploration into the Self. We will begin an "unpacking" of different models of consciousness which seek to explain and help us in understanding what it is that resides under the surface of our seeing, feeling, thinking, and doings. A mapping of consciousness, of the interior, crucial to the Alchemist's journey. A coming to know thy Self.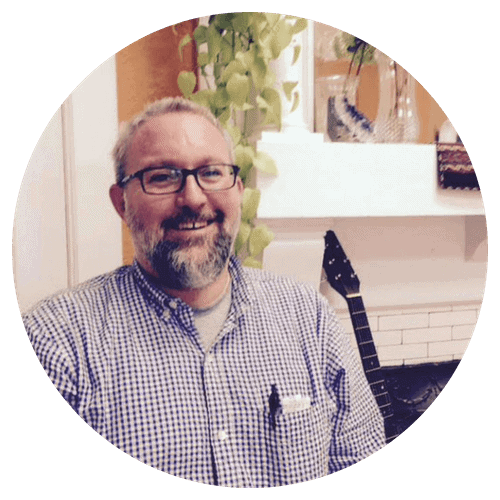 Will Ray
Will is Rainbow Community School's Director of Counseling. Will has served as Clinical Director for CARING for Children, a local non-profit which offers a wide range of supportive care and treatment to many families in distress or crisis who live in our community and are facing varying levels of need. Will its also a trainer at AB Tech on both mental health knowledge and structures of service delivery and on ways and means for best supporting individuals/students with mental health struggles. He just recently completed a Duke University and University of North Carolina at Chapel Hill facilitated year long admin and clinical training program in Trauma Focused Cognitive Behavioral Therapy (TFCBT) through the NC Child Treatment Program. He is currently a practitioner for Clairvision meditation work, which includes what Jung would refer to as a form of Inner Alchemy. This meditation work includes a modality of somatically-based practices known as Inner Space Techniques (IST) and Inner Space Interactive Sourcing, which leads individuals into explorations of inner worlds. A path embodying both deconstruction and construction of the self. The practices lend themselves to an intentionality and dynamic awareness; with healthy and clear correlations to other Paths of Heart, including Vedic traditions, Anthroposophy, Taoist Alchemy, Tibetan and other Buddhist works, and certain other Christian inner traditions or lineages – all of which, guide in their core tenets, ways towards good walking in balance, deeper compassion, greater strength and knowledge, and peace.