What Are You Doing with Your Words?
Description of Workshop:
Everything we do involves conversation: Either internal dialogue or interactions with others. It's like the water we swim in, we don't pay much attention to it. But conversation is critical to our well-being and our capacity to thrive, as individuals, communities, and nations. How we talk and what our words do are always moving us.
This workshop will introduce two simple practices that will enable you to mindfully use your words to inspire conversations in the classroom, home, and community that will move you and other towards what you want more of. Towards a world that works for all of us. Join me in fueling conversations worth having.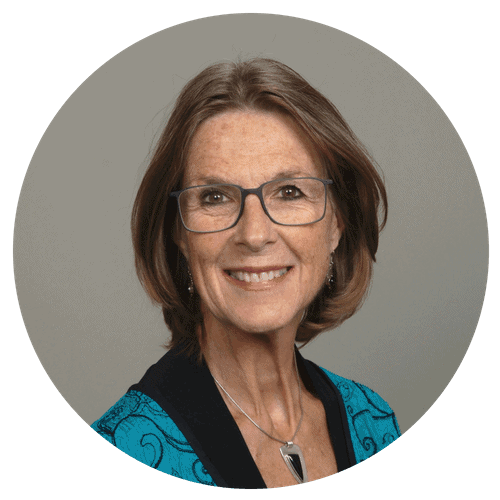 Cheri B. Torres, Ph.D.
Cheri's passion is helping people use everyday conversation to create positive dynamics in their relationships, organizations, and communities. She specializes in leadership, team development, and whole system strategic planning, emphasizing the art of productive and meaningful engagement through intentional conversation.
She blends together Appreciative Inquiry and other strength-based conversation practices and grounds her work in the current research in positive psychology and neurophysiology.
She has worked across all sectors: corporate, government, education, and social profit/NGOs, supporting their capacity for learning and innovation, shared leadership, teamwork and collective impact.
She has trained thousands of trainers and teachers in the use and practice of Experiential Learning, Appreciative Inquiry, and other strengths-based processes.
In 2009, Cheri founded "Collaborative by Design", reflecting her commitment to collaborate with clients and other consulting groups for positive change.
She currently is a founding partner or Associate with a number of such groups, including NextMove, Innovation Partners International, Insight Shift, the Taos Institute, the Center for Appreciative Inquiry, and UniteWNC.
Cheri holds a Ph.D. in Educational Psychology with a specialization in Collaborative Learning from the University of Tennessee. She also holds an MBA, a Masters in Transpersonal Psychology, Level 2 certification in Cultural Transformation Tools/Barrett Values Centre, and Level II certification in Spiral Dynamics Integral. She has authored numerous books and articles including The Appreciative Facilitator: Accelerated Learning Practices and Dynamic Relationships: Unleashing the Power of Appreciative Inquiry in Daily Living. She co-authored a chapter for the newest edition of Advances in Appreciative Inquiry and a chapter in Appreciative Education.
She co-designed and patented Mobile Team Challenge, an award-winning, portable low ropes course. She lives in Asheville, NC with her husband, Michael, their two dogs, Logan and Annabelle, and two cats, Ziggy and Lucy.
Website:
Conversations Worth Having