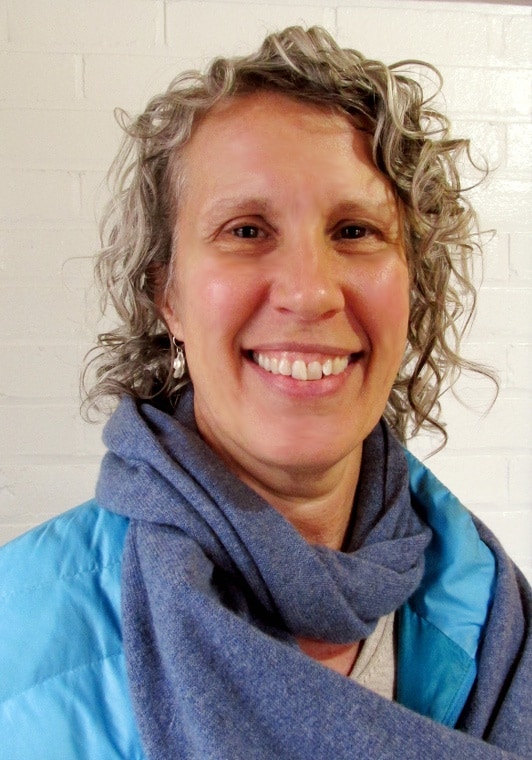 Tracy Hildebrand – Art Teacher
Tracy strives to lead students in creative experimentation, problem solving and confidence building in their visual arts skills. She loves integrating art projects with each grades' study units to bring learning alive through the creative domain.
Education
Now in her sixth year as art teacher, she works with students in Grades K-8. Tracy holds a BFA  and a BS in art education from Old Dominion University and an Associates Degree in production crafts, specializing in jewelry from Haywood Community College.
Aside from teaching art, which she did for several years in Norfolk, VA public schools, Tracy has also been a full-time jewelry artist, taught numerous art and craft related workshops to both adults and children including glass bead making classes at John C Campbell Folk School and was a raft guide and a kayak instructor. She is a member of the Southern Highland Craft Guild.
Interests
Tracy enjoys yoga, organic gardening, reading, cooking and making all kinds of art. She especially enjoys being outdoors hiking, paddling rivers, and traveling with her husband Stewart, daughter Emily, and their wonder dog, Teeka.
You can reach her at: Tracy.Hildebrand@rainbowlearning.org