The Historic Orr Mansion, built in 1907 by the Venerable Dr. Orr
The admissions office is located on the first floor of the historic Orr Mansion, through the original front doors and to the left.  The atmosphere in the Orr House is one of homey comfort and beautiful aesthetics for our second and third grade classrooms. Our historic building is also home to our administrative offices, which are accessible from the deck connecting Orr House with Rainbow Row. You may make tuition payments here, review Board and school communications, request information about our programs, or schedule a visit with the Executive or Operations Directors.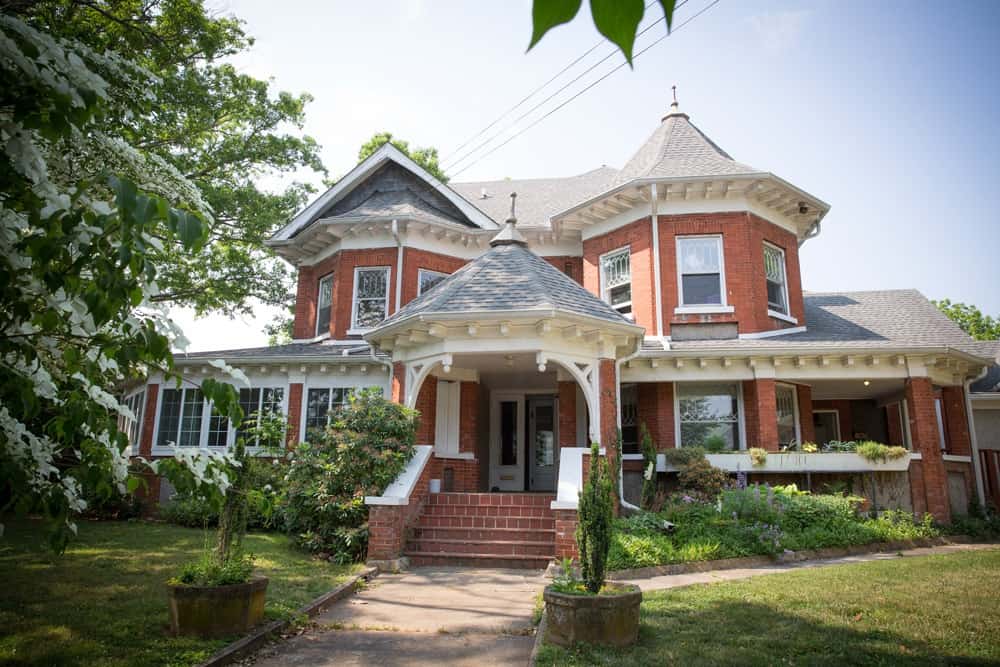 "Rainbow Row" Main Classroom Building, Built 1998
Across the deck and next to the Peace Garden, the newer classroom building houses first, fourth, and fifth grades on the upper level and preschool on the lower level, providing safe and easy access to the playground.. The older classes share a mobile computer lab of Macintosh lap tops.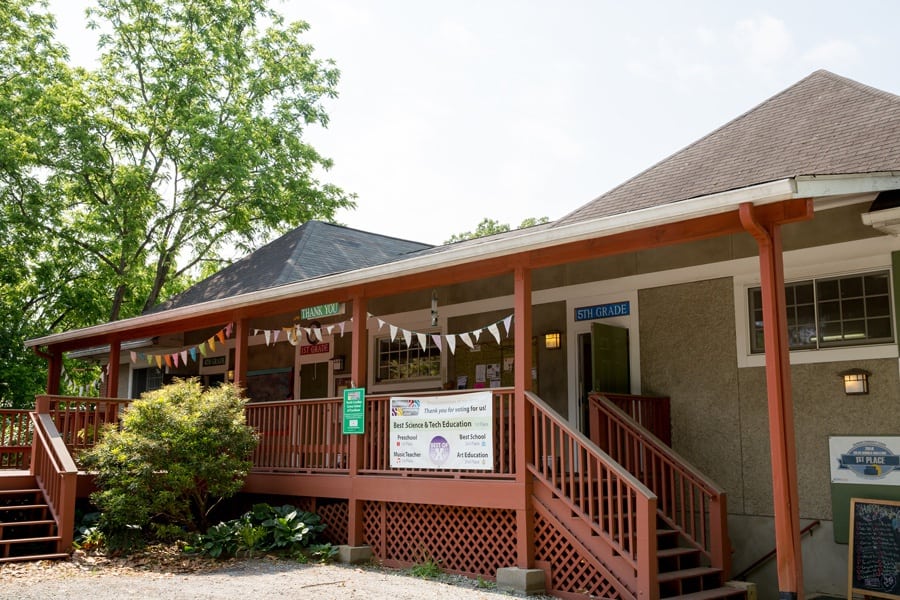 The Butterfly House
Art and after school programs are located in the butterfly house between Rainbow Row and the Student and Family Support Center.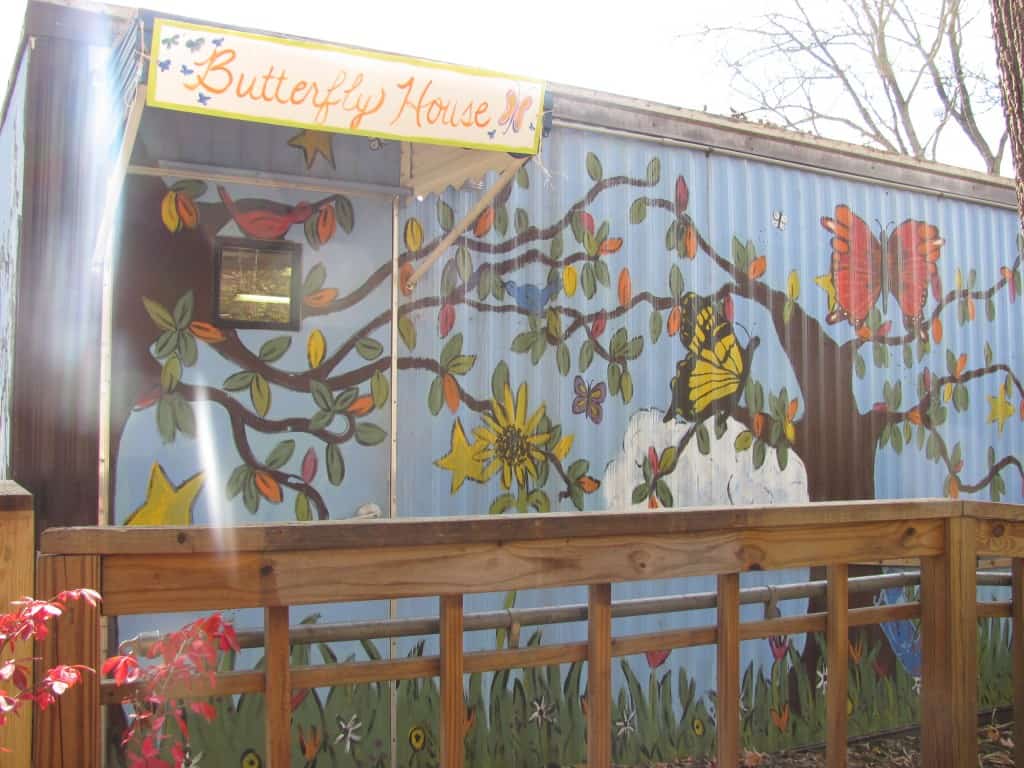 The Orchard House is the very sweet home for our kindergarten program, providing them access to their own, private garden area and easy access to the playground.  It is located through the playground, on from the Omega Middle School parking lot.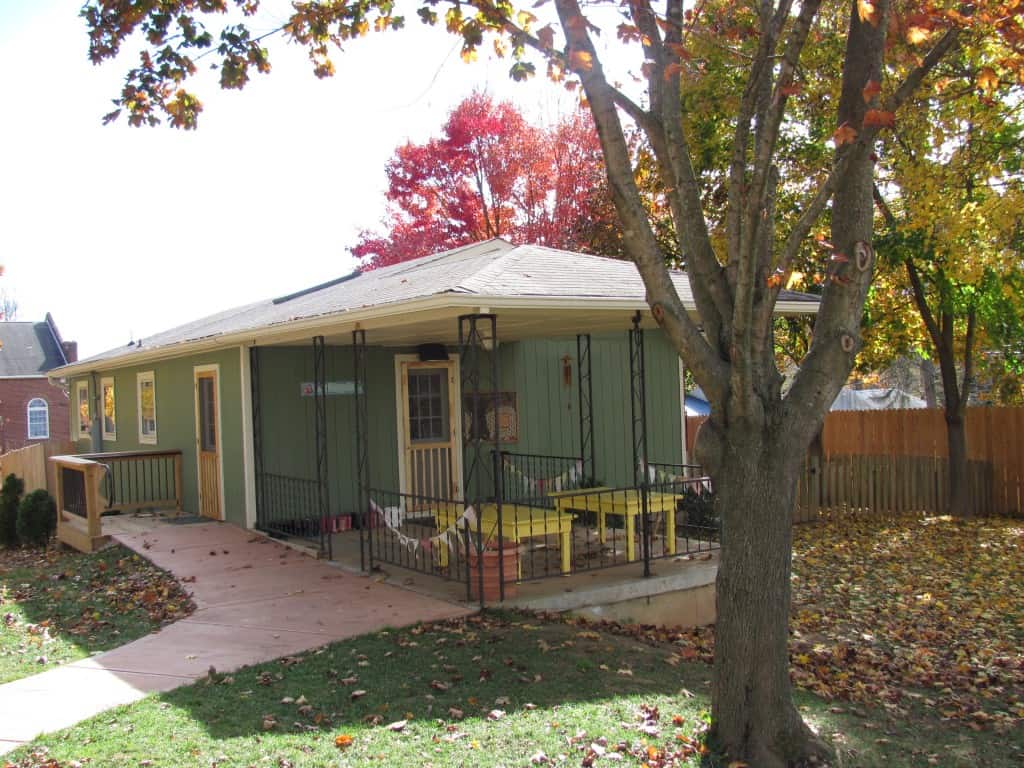 The student support and counseling offices are located in the brick house at the bottom of the lower parking lot adjacent to the playing field.
Parking
Please note that all parking lots are one way. The preschool and elementary school campus must be entered from Haywood Road and exited onto State Street.  The Omega Middle School Campus must be entered from State Street and exited onto Pennsylvania Avenue. To ensure traffic moves safely through our campus, we ask that you park only in designated parking spaces or use on-street parking.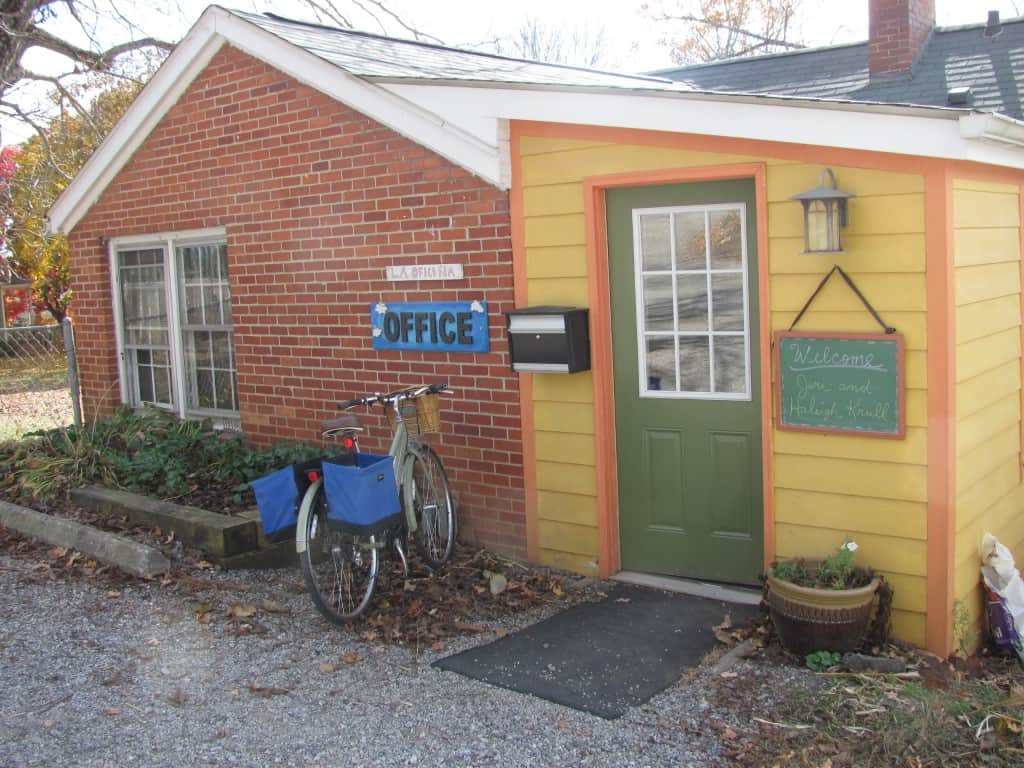 Outdoor Areas
From Haywood Road one would never guess how large and beautiful campus is.  The gnome village playground and Fantasy Land preschool area are safely out of view, as are the zip line, orchard, swings, and playing field.  Besides the playground we use the small, intimate areas of our beautiful campus for outdoor learning, such as the outdoor classroom, with its sitting stumps and botony garden.  We have over 75 trees on campus, including prize winning old growth trees, such as the huge copper beech that has been given "Treasure Tree" status by the City of Asheville and the two-winged silver bell that is a national champion.