February 2018 Kaleidoscope
This is the time of year to find cheer. As I write this, it is dark and rainy outside. I've been inside for a long while with the flu, and I'm really looking forward to getting back to our beloved school and seeing bright and shiny faces again. We have had many students and teachers out this flu season, and I hope your family has either avoided it or come back onto the healthy side of life.
Health and Safety
I would like to give a shout out to Jessy Tickle, our administrative assistant in the office who also acts as our health and safety coordinator. It is Jessy who sends out information about what illnesses need to be on our radar and suggestions about what to do. She makes sure that our staff gets all required first aid and CPR training. She keeps first aid kits well-stocked. She also diligently keeps track of the latest research regarding health and safety and makes sure we are following protocol. She is very good at applying ointment, gauze, and planting gentle kisses on those cuts and bruises. She is our protector and nurturer. Thank you, Jessy.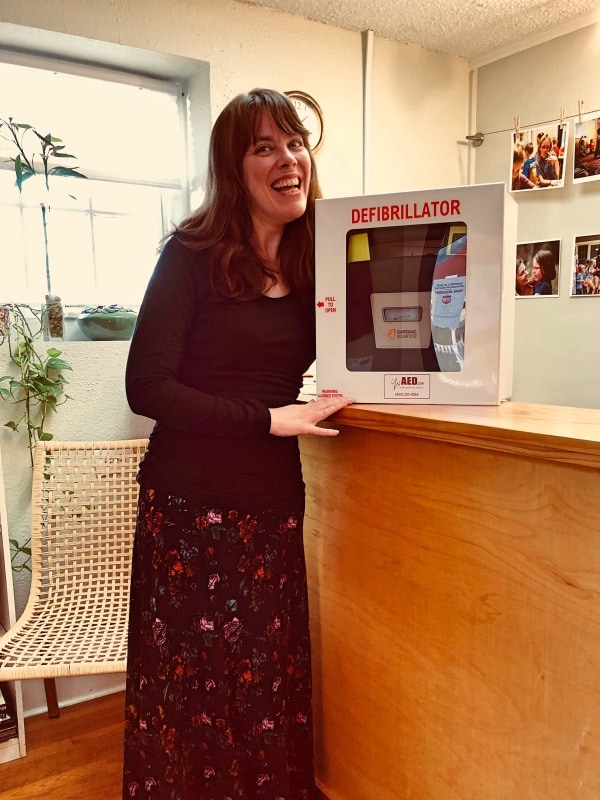 A Special Announcement
[bctt tweet=""Keeping the main thing the main thing." " username=" @rainbowcomsch"]
A lot of you have probably heard this simple mantra that Howard Hanger has made famous around Asheville. The most important thing at Rainbow Community School is the learning experience of your child. That's what we are here for! With all the things that go on at Rainbow, such as the Rainbow Institute, the More than Mindfulness conference, our equity goals, and parent education, there is nothing more important to us than what goes on in the classroom.
That's one of the reasons we are going to a two-division-head structure next year. Only a handful of years ago, Sandra and I had about half as many students and families that we cared for, and much fewer staff. As we've grown, we recognize that it has been more difficult to forge relationships with all 220 students and their families to the degree that we prefer for Rainbow. Next year, each division will be about the size Rainbow used to be — approximately 110 students.
The head of school position will still preside over the whole school, but Susie Fahrer will become the division head for intermediate/middle school grades, and Sandra McCassim will be the division head for the preschool/primary grades. We hope this will make for seamless, open-hearted communication between parents and administration. All of us who work here are life-long learners and the organization itself is a learning organism committed to constant improvement.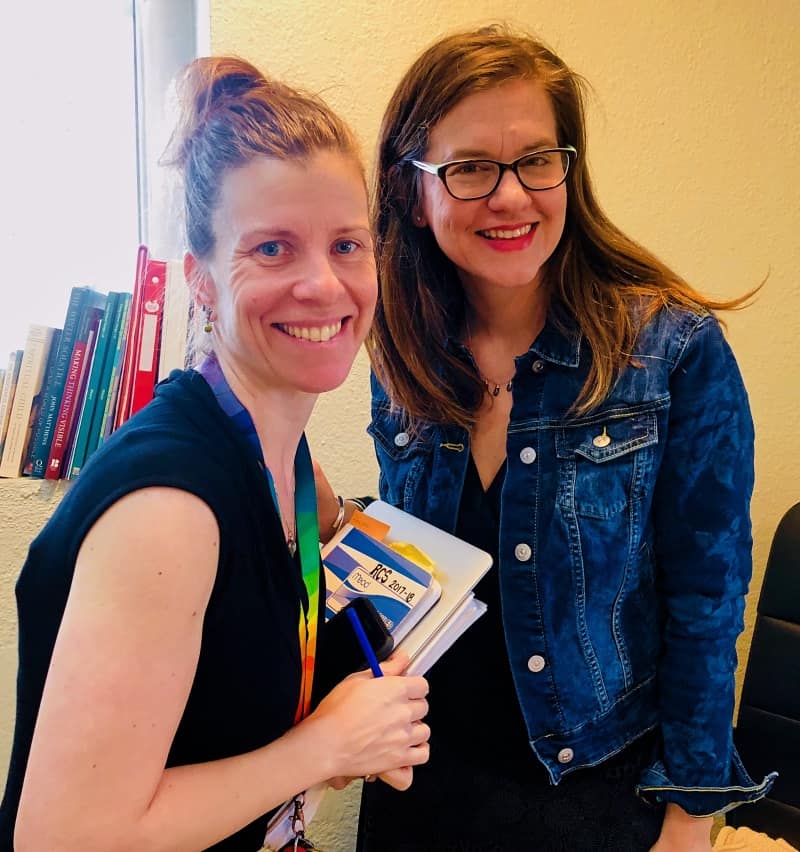 A Very Special Guest
Lisa Miller, author of The Spiritual Child, is doing a two-day visit to Rainbow Community School on Tuesday, March 6 and Wednesday, March 7. She is observing our school and 11 other schools around the country that she considers to be excellent examples of schools that nurture the spiritual development of children.
If you haven't read Lisa's book, I consider it a must read for Rainbow parents. It's inspiring and easy to digest. Lisa is the head of clinical psychology at Columbia University Teachers College, and she has conducted and compiled decades of research on spiritual development in children and teens. Her research at Rainbow will work towards developing resources for educators from a wide demographic on nurturing spiritual development in the classroom.
We have some copies here in the office if you'd like to purchase one at a great discount, or you can even borrow one!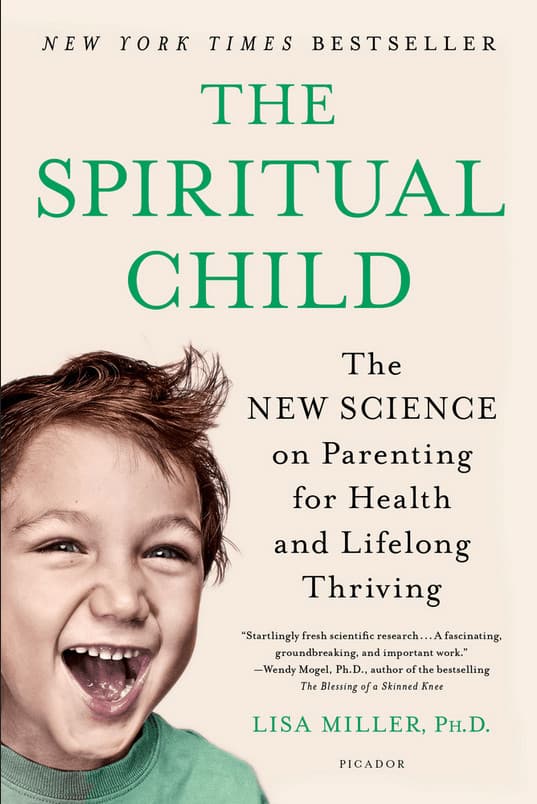 The Annual Ski Trip
Yes, it's been a very cold and snowy winter. That means great snowboarding and skiing! Every year the 4th -8th grade goes skiing at nearby Cataloochee. It's a big family event with parents, students, siblings, and teachers all hitting the slopes, and nurturers keeping the hot chocolate warm in the chalet. This trip had the best conditions possible in North Carolina, and a lot of kiddos took lessons and had a great time learning how to snowboard or ski for the first time. In the long tradition of Rainbow ski trips – this one definitely goes down in history as the best ski trip EVER!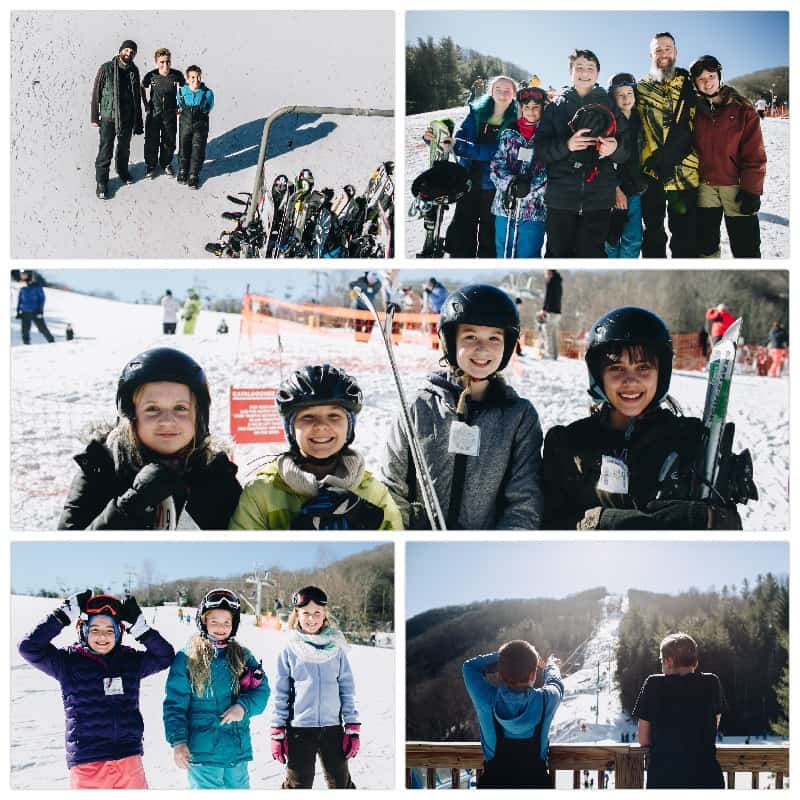 Contracts
A couple weeks ago Sheila Mraz, our admissions director, and I sent out information about re-enrolling for the 2018-19 school year. All currently enrolled rising 1st through 8th grade students are guaranteed a spot as long as you return your contract in time. Also, siblings of currently enrolled children are given any spots before anyone from outside the school. There are times that we have had multiple siblings apply for one spot, but that is rare. We always have some spots open up, and typically, every class enrolls a couple new students each year.
Tuition Assistance
Do you need tuition assistance? This year we had 46 students receiving various levels of assistance. The VET (Voluntary Equitable Tuition) program, the annual campaign, and operating expenses all help pay for this program. For several years we greatly increased the number of tuition assistance awards we gave out and the size of those awards. This helped make Rainbow more economically and racially diverse. We won't be actively growing the program anymore, so we don't plan to increase the number and size of awards. However, we will be maintaining the program, so that Rainbow families who need help can get it. If you are one of the people who contributes to VET or the annual campaign, thank you for keeping this important program alive. If you are one of the people who benefit from it, we are so glad that you are here!
The Omega Dance
Everybody dance, now! I have to tell you that if you never chaperone an Omega middle school dance, you are missing out. I chaperoned the Omega dance on February 2, and it was so much fun! If you think of a middle school dance as a bunch of kids awkwardly standing around the edges with a few girls dancing every once in awhile, you have not been to an Omega dance.
Everyone dances, and everyone is included! Acting silly is expected! In Omega you can totally be yourself and act as silly, or as cool, as you want. And the teachers dance with the kids – the kids actually like it! I am so proud to be head of a school with such wonderful middle school kids – their experience is so completely different from the middle school experience I had. After the dance the kids were asking me when the next dance is. It's not scheduled yet, but we'll keep you posted.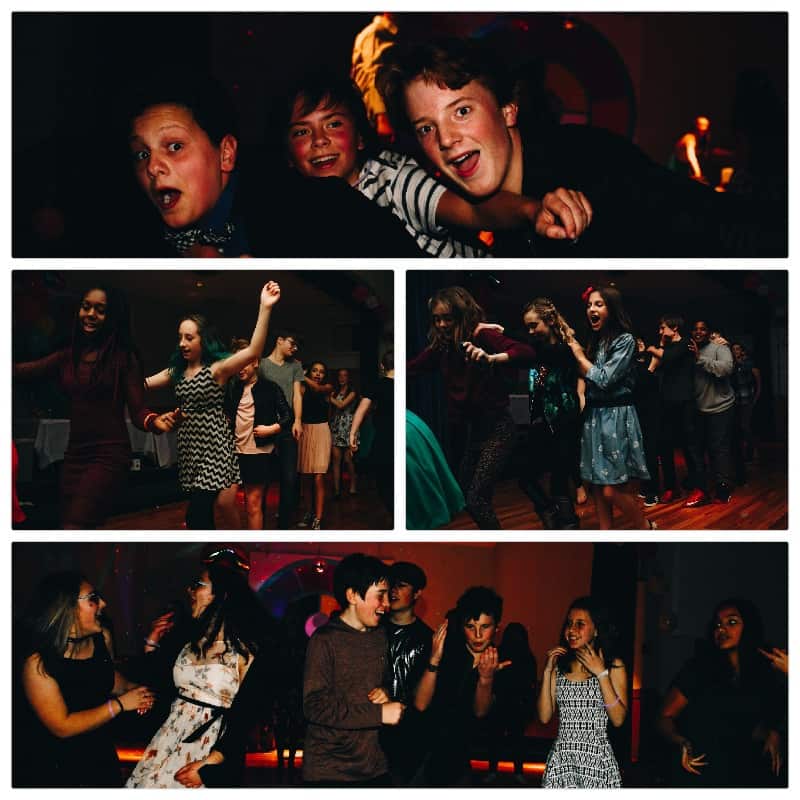 Substance Abuse Prevention
Last week I started teaching my substance abuse prevention class to 6th grade. I have so much fun teaching this class every year! I know it doesn't sound like a fun subject, but it's the kids that make it fun.
Sixth graders are old enough that they certainly have heard about drugs and alcohol, but they don't know much about the facts or the reality of what temptations may come their way. Typically, they've heard a lot of myths. The main point of the class is to help inform students to think about this before they are confronted with these things, so they know how to react and how to stay healthy, while still being true to themselves.
Office Hours
Please come visit me! I now have open office hours every Wednesday from 9am to 10am.
An Open Invitation
We're in the heart of the school year when teachers can really study a unit in depth with their classes. Students, in turn, create profound work and portfolios. The upcoming Science Fair is evidence of this, adding to the incredible body of work students have already accomplished over the course of the school year. There's so much learning and collaboration, along with personal growth that characterize where we are at this point in the school year. All parents are welcome to observe any class to see the amazing things Rainbow educators do with students each day.  In particular, I recommend visiting and observing the middle school. All you have to do is schedule an observation time through Kate in the office.  We welcome you!