Kaleidoscope – May 2019
I am the earth and the earth is me. Each blade of grass, each honey bee / each bit of mud, and stick and stone / is blood and muscle, skin and bone. I am the earth and the earth is me!
~One of Rainbow's May Day songs
The song "I Am the Earth and the Earth is Me" captures the heart of Rainbow's underlying philosophy: We are all interconnected. I recently heard about a satellite video where one can "see" the earth breathing. We are all a part of one giant organism, and that is the underlying message we hope to convey to every child. It's a very different message from an educational paradigm that assumes that we are all competing with each other.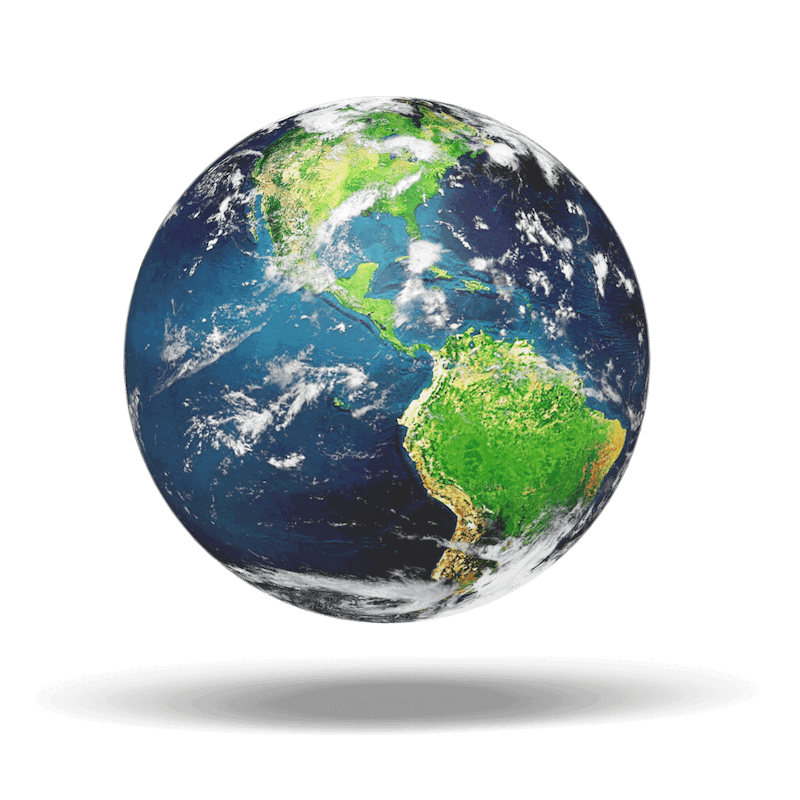 The hidden curriculum
The term "hidden" curriculum refers to everything children are learning outside of the stated curriculum. The hidden curriculum includes how the classroom and campus look and feel, how people treat one another, how the teachers speak to the children and so on. Some experts believe that children learn far more from the hidden curriculum than anything else. Our beliefs and values are shaped by the hidden curriculum. In short, we become our environment.
Traditional education
Personally, I grew up in a traditional educational space where we were told to "treat one another as you would want to be treated," but the hidden curriculum had a different message. The hidden curriculum taught us to primarily "watch out for number one," which may seem like a simple self-preservation technique; but ironically, when humans try to out-compete one another we end up putting the whole world, including ourselves, in jeopardy. Thus we have racism, global warming, extreme economic injustice, and a host of other human-caused maladies.
Interconnectedness
How does this understanding of interconnection affect our educational model on a day-to-day basis? One simple example is the three breaths every class takes together at the beginning of morning centering. Many schools that are still operating in the "competition paradigm" are adopting mindfulness practices, which is great. However, often these practices are intended to make kids behave better, or perform better, which is fine, but so much more is possible. Instead of having a group of 20 children individually close their eyes and meditate, we begin the day with students taking three breaths together, at the same time. In the simple act they become as one organism – like one giant set of lungs. This helps set the tone for the whole day. The hidden curriculum is one of being connected.
May Day
Another aspect of the hidden curriculum is the underlying meaning and message in things as simple as the games we play, the songs we sing, and the things we celebrate. May Day is a celebration of Life and all its glory, which includes celebrating glorious you, glorious me, and all of the glorious children. Were you able to attend the May Day celebration? Did you wear wings or a crown of leaves? Sit on the grass? Did you dance to Jai Ma? Eat strawberries and cream? Hug a friend as tightly as possible? I hope you made the most of every minute. May Day also marks the school year coming to an end. We are so grateful for this wonderful year and are looking forward to some new additions for next year.
Staffing Transitions
It's that time of year when we get ready to say goodbye to friends who are moving on to new adventures and welcome new staff. Over all, we again have very little turn-over, but here are a few of the changes for the 2019-20 school year:
Kurt Campbell
Kurt Campbell is hired to teach fourth grade next year, as Molly Sawyer is leaving that position. Kurt is pretty well known around town as a popular elementary teacher for Asheville City Schools, as well as for the local volunteer work he does. One parent who found out about him coming to Rainbow sent me an email:
"I am so happy for him and for Rainbow, he is such a multi-talented person with so much heart, I'm excited for his future students!…Just wanted to say, great choice. 😀 I know Kurt primarily through Asheville Performing Arts Academy where he does *amazing* work with musical direction and encouragement for the kids, but I've also witnessed him as a soccer coach when [my son] played a couple years ago…Whenever we were on the same field, I was so impressed with his ability to really connect with each kid and find both goals and encouragement for them all. So happy to hear this has worked out!"
We look forward to having him on staff next year. He is already busy with our "onboarding" process, which includes trainings, mentoring, meetings, classes to take, and observations. His two boys will also be joining Rainbow.
Justin Pilla
In Omega, we have some shifting around. Omega's structure is changing slightly, and 6th grade will be more deeply incorporated with 7th and 8th grade, particularly for elective classes in the afternoon. Therefore, Omega will have two assistant teachers who will also lead elective classes. Justin Pilla will still spend some time in 6th grade, where he is currently Assistant Teacher, but he will more often be in 7/8, and he will teach humanities and art electives.
Christa Flores
On a lucky lark we had the opportunity to hire Christa Flores as the other assistant teacher (primarily in 6th grade) and as a STEM educator. Christa has a degree in science education from Columbia University. She is an author and educator who specializes in the "maker movement," teaching kids how to invent and engineer. Some of you may know her from the "How to Invent Anything" after school club, which she taught here through the Asheville Museum of Science.
Mark Hanf & Kate Folkman
We wish Mark Hanf and Kate Folkman well. Both have held part-time positions in Omega, and both have decided that their position and/or part-time work was no longer a fit for their next phases in life. Mark has been at Rainbow in several different capacities for 11 years. Kate was new to the staff this year, and we hope she will continue here as a parent or in another capacity.
Paris Sigler & Marisa Capablo
Another change is in the preschool after school program. We wish Marisa Capalbo, After School Lead Teacher, many blessings as she moves to Hawaii this summer! Taking her place will be Paris Sigler. Paris is a Rainbow alumnus who first discovered she loved working with preschool children when she was a counselor in training – an Omega Middle School program where students work in the preschool during the summer. Paris is graduating with her early childhood degree this spring, so we finally get to have Paris, the "child whisperer," full time at Rainbow!
Shawna Grasty
Finally, Shawna Grasty is going to graduate school, and she will not work in after school next year. In addition to being a caring and grounded after school teacher, Shawna has done an incredible job working with Love in Action, particularly with our food bank, which distributes healthy food to over 30 Rainbow families, serving about 100 people weekly. Shawna has a huge heart. I hope you have a chance to wish her well before the end of the school year.
A New Formula for Math
For over a decade Rainbow has instituted "school-wide math," where all students, 2nd – 8th grade have math at the same time, which allows students who are extremely gifted the opportunity to go to a math class at a higher level. Our "normal" math track has our 8th grade students completing their first year of high school math and receiving high school credit before they leave Rainbow. Advanced students will have already completed two years of high school math by the time they leave Rainbow!
After many months of analysis the faculty and administration have decided to curtail the program back, so that students in 2nd – 5th grade who are advanced in math can stay in their classroom with their peers. (No more missing part of centering while transitioning between classes!) Once students start in Omega (6th grade), they will have many levels of math, including the more advanced classes they can travel to. We decided this adjustment was in the best interest of all students, and the healthiest for the culture of each class.
Got Anxiety?
Our world has become such an anxiety-producing society that almost all of us have more anxiety than we are even aware of. Stress is normal, and according to psychologists, even necessary, but anxiety can be debilitating. If you listen to the news you are probably aware that anxiety in children and young adults has become a national epidemic, a mental health crisis. But there is hope. My recent blog post talks about this and a solution being researched at the Yale Child Study Center.
Screen Free Week
Screen Free week has ended, but feel free to be free! I LOVE this piece of art Mark Hanf did for Screen Free week. The message is clear. There's a whole world out there.
Dissertation
On a personal note, it feels like I am starting a "new life!" I will still be executive director at Rainbow next year, but I am so excited to have more time. You may know that I have been working on a doctorate degree from Teachers College at Columbia University. Last month I finished my dissertation. The title is, "Learning That Meets Life: The Lived Experience of Teaching with Secular Spiritual Pedagogy." The dissertation journey was incredibly rewarding, and I learned a lot from the research, which I will be sharing with the faculty. But, as you can imagine, it feels great to be done. However, I will be missing almost a full week of school from May 21-24, to travel to New York with my family and participate in graduation and the 250 year old "hooding ceremony" at St. John's Cathedral. I promise to share pictures.
Stand Against Racism
For Stand Against Racism Month, Rainbow participated in two events. We hosted the "How to Talk to Children about Race" workshop for parents and educators. The event was so well-attended; we had to slightly adjust our plans for the evening. Participants were divided into the age group they were interested in, age 2 to 13. Each circle learned about stages in children's development and racial identity, and we discussed how they play out on a day-to-day basis. Rainbow faculty has been using these stages to do a racial equity curriculum audit all year, and it was rewarding to expand the discussion to parents and other educators.
The other event was the Westside Walk for Peace with Hall Fletcher, Asheville Primary, Vance Elementary, and Francine Delaney. Children made signs, marched along Haywood Road; and they gave speeches on the lawn of Trinity Methodist. Several Rainbow students, including children as young as first grade, spoke to the crowd. My husband attended (as a reporter for Asheville FM) and he said, with tears in his eyes, it was "The best thing I'd ever seen!" I was so proud of all the kids who spoke. As always, children are so heartfelt. Their simple wisdom and truthful words cut through any confusion, declaring things like, "Sometimes people are treated different because of the color of their skin. And that's just not fair!"
The Green New Deal
Also inspired by young people, I attended the Sunrise Movement's event about the Green New Deal, which was hosted at Rainbow last weekend. The young people and adults at this event helped me understand what the Green New Deal is, and I felt so much hope. I highly recommend you watch this very short animated video to really understand the vision. It's brilliant.
"A miracle worker is not geared toward fighting the world that is, but creating the world that could be."
~Marianne Williamson (A Return to Love.)
I chose to be an educator so I could help create "the world that could be." Just as every child is a miracle – the potential for the world that could be, so is every teacher a miracle worker. We only have a few precious weeks left in the 2018-2019 school year. I hope your family makes the most of it; and I hope you have the opportunity to share you appreciation for all the miracle workers in your life.