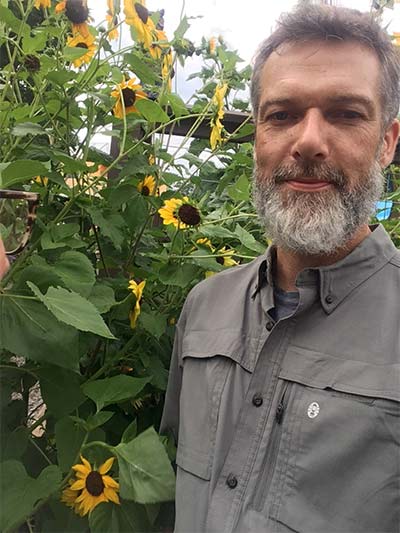 Eddy Webb – Second Grade Teacher
Eddy has been teaching at Rainbow Community School since 2003, with a brief hiatus to pursue personal interests. He is so grateful to witness and be part of the evolution and growth of Rainbow over the years.
Eddy seeks to inspire his students with his own enthusiasm for life and learning, modeling risk-taking and mindful reflection. His goal is to make learning a fun adventure for his class with lots of real-world experiences and time in nature. Eddy appreciates Rainbow's Seven Domains™ model and project-based learning, ensuring his students learn and then share their understanding using a variety of intelligences. He plays the guitar and sings with children every day, instilling the idea that we can all be active participants in life, making the world a better place by sharing a song or whatever gift we have to offer.
When he's not in the classroom or helping plan community events, you might find Eddy paddling on a local river, mushroom foraging with his grown-up daughter, or singing songs around a campfire with friends and family.
You may reach him at: Eddy.Webb@rainbowlearning.org