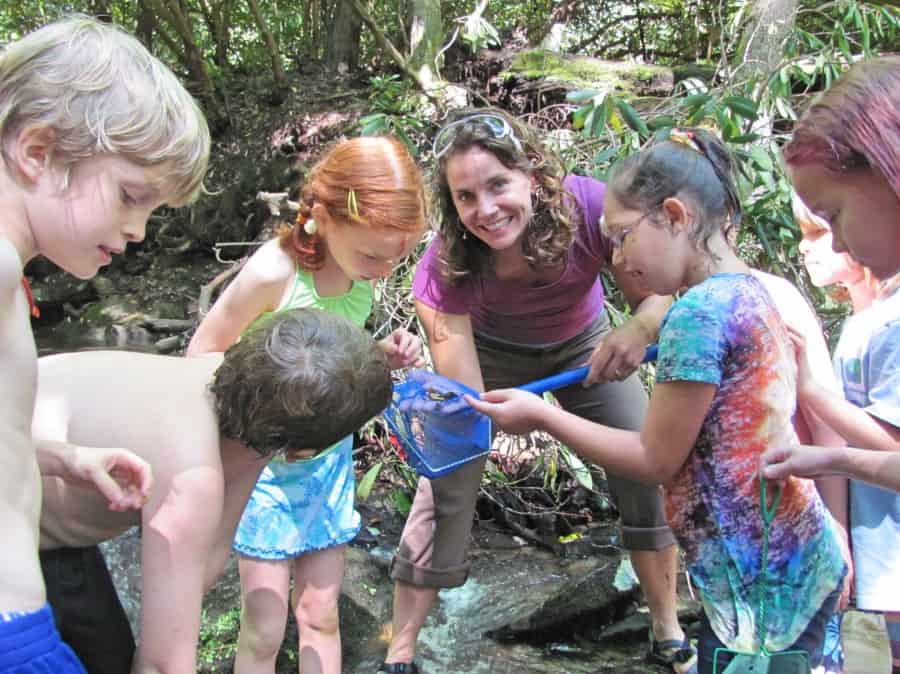 West Willmore – Admissions and Development Director
West (she/her) has served RCS since 2008 in various capacities; from lead teacher, to Summer Camp Director, to Professional Development Coordinator, to Marketing Coordinator and now as Admissions and Development Director.
West's educational philosophy is anchored in holism. She feels that educating the whole human means honoring the interconnections between all learning dimensions – mental, social, emotional, spiritual, natural, creative, and physical. She believes that holistic learning principles have the capacity to support an individual's or organization's health and well-being and can yield undeniable transformation. West draws specifically on place-based and experiential practices to nurture learners' deep connections to themselves, others, and the environment. She strongly believes that direct, authentic and meaningful experience is the primary stepping stone to understanding.
West holds a B.S. in Natural Resources from the Sewanee: University of the South, a Graduate Certificate in Environmental Education from the Teton Science Schools, a Master's of Education from Montana State University, a school administration license from Appalachian State University, a Non-Profit Management certificate from Duke University, a Fundraising Professional certificate from Boston University and is currently enrolled in a doctoral program at Antioch University.
West is an outdoor enthusiast and spends most weekends rock climbing, mountain biking, or trail running with her partner Tim and Goldendoodle dog Cleo. West can be reached at admissions@rainbowlearning.org.