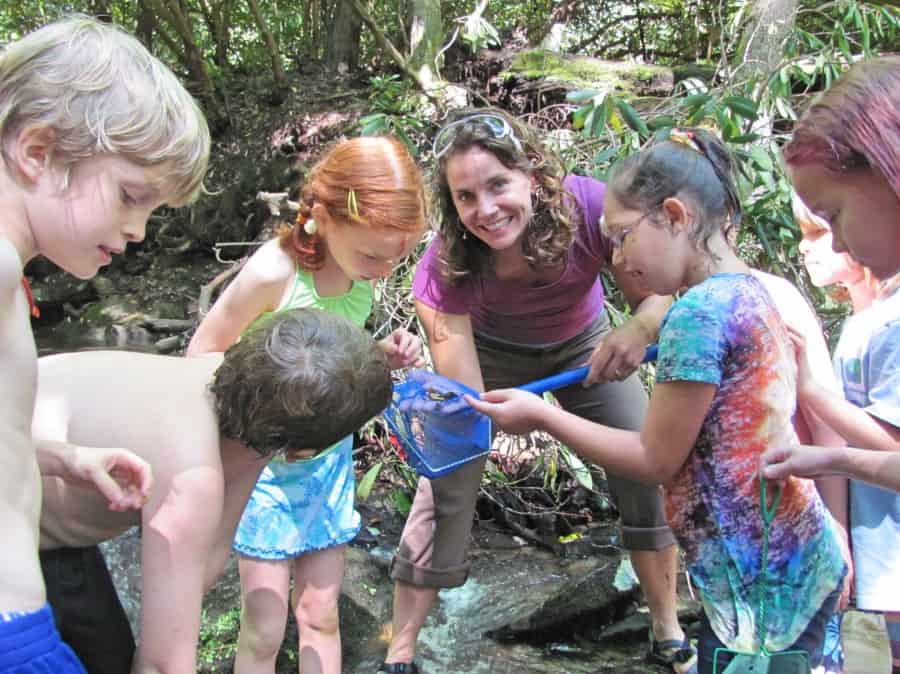 West Willmore – Development Director, Summer Camp Director, Rainbow Institute Lead Consultant
West has worked at Rainbow Community School for over 12 years. She has served the school in various capacities from 2nd and 3rd grade lead teacher, to professional development coordinator, to mentor teacher and curriculum coach, to marketing coordinator and now as Development Director and Summer Camp Director.
She is also the co-founder of Rainbow Institute, the adult education arm of Rainbow Community School and coordinates and hosts continuing education workshops, events, and conferences. Additionally, West serves as Rainbow Community School's resident naturalist.
West's educational philosophy is anchored in place based and experiential learning. She works to nurture a love of learning by fostering student's deep connections to themselves, their community, and the natural world around them. She strongly believes that direct, authentic and meaningful experience is the primary stepping stone to understanding.
Education
West holds a Bachelors Degree in Natural Resources from the University of the South,  Sewanee, a Graduate Certificate in Environmental Education from the Teton Science Schools, a Master's of Education from Montana State University, a school administration license from Appalachian State University, a Non-Profit Management certificate from Duke University, a Fundraising Professional certification from Boston University and is currently enrolled in a doctoral program at Antioch University. 
Additional Interests and Background
West is trained in Appreciative Inquiry, a model for organizational change and has served as a fellow for Columbia Teacher's College, Collaborative for Spirituality and Education. West also serves on the Board of Directors of Green River Preserve, on the capital campaign cabinet of Camp Grier, and as an Advisory Council member for ICARE, the international council for accrediting relationship based education.
West is also an avid rock climber, a trail runner, and road cyclist.
Did you know West was interviewed by Dr. Bob Hanna on Asheville FM? You can listen to an excerpt of her interview where she discusses her blog and her approach to education.
You can listen to West and other Ashoka change leaders on a panel at the SXSWedu 2106 conference in Austin. In addition, West was on the Meetings with Remarkable Educators Podcast.