Authorized Use of School Buildings and Grounds
Please read and sign Authorization Form
Before proceeding with the auditorium rental, please be sure you completely understand the authorized use instructions below.
AUTHORIZED USE OF SCHOOL BUILDING AND GROUNDS – "F-6"
The school may be used by non-profit or private groups, at the discretion of the Executive Director and Facilities Manager, for a reasonable charge when:
The group has a representative in charge of the property use and responsible for following this policy. A Rainbow host must be present on school grounds during the event.
The group's representative has submitted an application for use and a deposit.
The group (through its representative) agrees to accept responsibility for repairing or replacing anything damaged or lost during its use, or any expenses incurred.
The use of the facility will not interfere with school use.
The representative reads and makes sure the group follows all safety guidelines for building use, including locking and securing the building.
The group is not allowed into classrooms or office rooms without the permission of the person in charge of that room.
The group does not use any school materials or equipment, including sound equipment, without the specified permission for those items.
The group leaves the facility cleaner than before they used it, or pay the school custodian for cleaning after the event.
The group, in addition to rental fees for the facility, pays for a host at the rate of $25/hour to be on site during their event, from beginning to end. This will only be waived for groups who have used the facility before for a similar event with success/respect.  (The host can run the sound equipment.)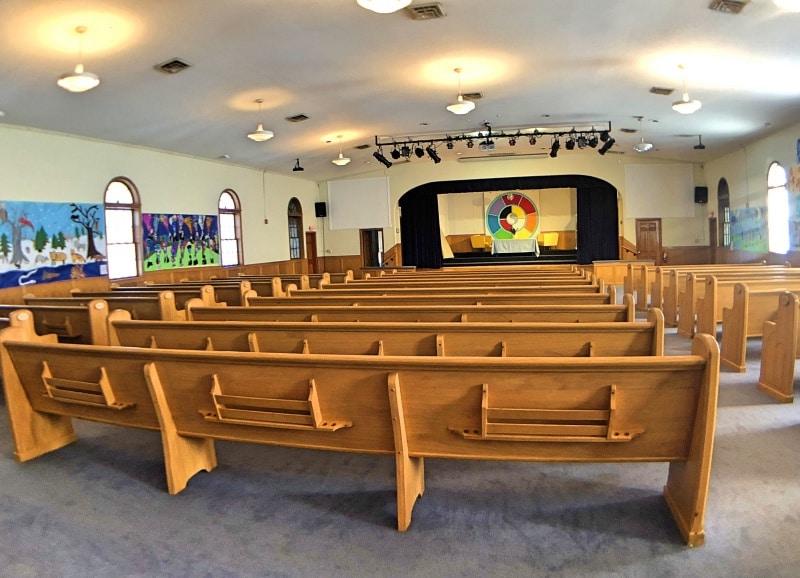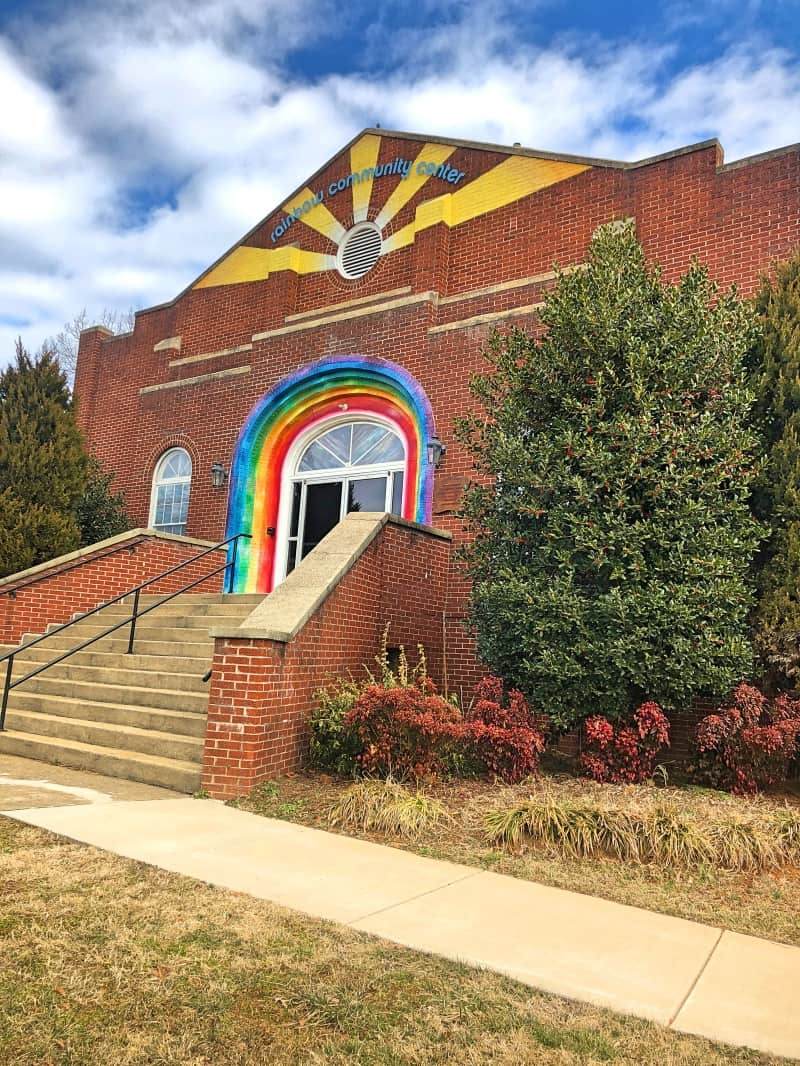 Sign a release
An official of the organization (or individual) must sign a release preventing litigation against the Rainbow Community School for any accidents, injury or property loss resulting from the use of school property or equipment.
ALL requests for facility use must be approved by the Administration. Filling out an application does not guarantee you have reserved the auditorium. Please wait for confirmation from our office manager.
If you would like to reserve a rental space, please fill out the form at the bottom of this page. This form will alert our Office Manager and our Technical Staff so that we may plan appropriately for your event.
Rainbow Community School Suggested Donation Facility Use Rates – Auditorium
Edit  * Host fee is $25 per hour

Rainbow Community School Suggested Donation Facility Use Rates – Classrooms

| Organization Type | Security Deposit | First two hours | Each additional hour: | | Additional information: |
| --- | --- | --- | --- | --- | --- |
| Nonprofit Organization | $150 (refundable) | $150 | $50 | | *Additional cleaning fees may apply |
| For-profit Organization | $150 (refundable) | $300 | $50 | | *Additional cleaning fees may apply |
Edit

| Organization Type | Security Deposit | First two hours | Each additional hour: | Additional information: |
| --- | --- | --- | --- | --- |
| Nonprofit Organization | $100 (refundable) | $40 | $15 | *Host and additional cleaning fees may apply |
| For-profit Organization | $100 (refundable) | $50 | $15 | *Host and additional cleaning fees may apply |