Rainbow Institute
RI is an arm of Rainbow Community School that seeks to inspire a holistic education movement through transformative learning experiences, resources and research. The work of RI is inspired by the holistic educational model known as the Rainbow Seven Domains approach. This approach values healthy development in all the domains and considers the spiritual domain the elixir that breathes life into the other developmental domains. RI strives to help individuals, educators and institutions nurture the spiritual identities of all community members by inviting the sacred into the school experience. Each RI blog post will offer reflections on various spiritual domain happenings at RCS and will share transferrable and adaptable lessons and resources. We hope that these posts will serve as a resource for you and your organization.
                                                                                                                                         ~ West Willmore, Co-Founder of Rainbow Institute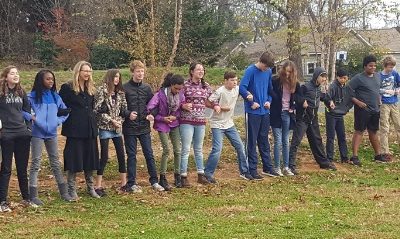 Rainbow's centering curriculum aims to support the spiritual identity development of each learner through various contemplative, mindfulness and meditative practices. It also serves to cultivate a strong class coherence and foster a collective wisdom through...
read more