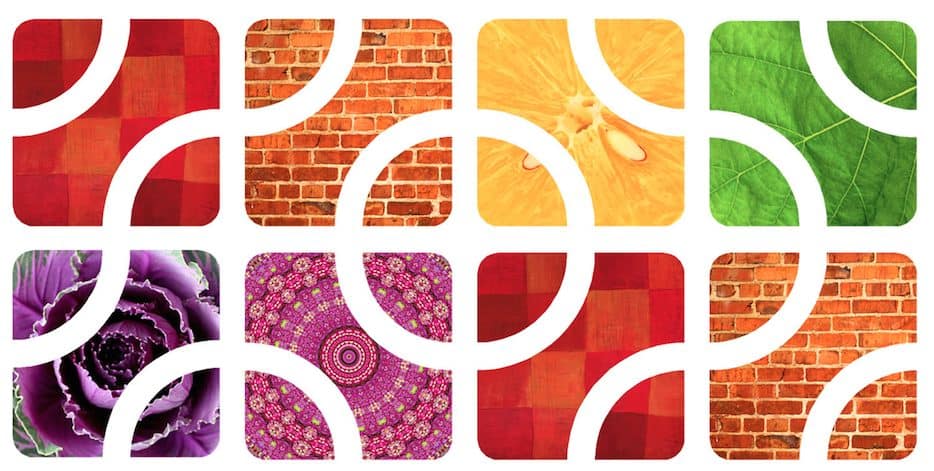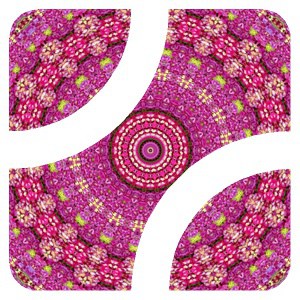 January 2016
Kaleidoscope: The many colorful things happening at Rainbow, from the Executive Director, Renee Owen
As I reflect back on 2015 I am struck by how much was accomplished at our little school.  I am so happy we said "goodbye" to 2015 with love.  Wasn't the winter program about love…lovely?  ALL the songs were written by the students along with Sue Ford (music teacher), and classroom teachers.  Plus, Billy Goodrum, parent and internationally acclaimed composer, made a special appearance with two songs Omega students wrote with him.  A text came to Sandra McCassim (Director of Operations) during the performance that read, "These songs are all so catchy! They MUST be recorded!" We will see if we can do an audio recording for you.
The theme of every song was love, and I have enjoyed carrying those songs in my head and in my heart throughout break, and into 2016.  In fact, love is my intention for 2016 – inspired by your children.
There is much to look forward to. After completing almost everything on our strategic plan that was written in 2013, the board has been laboring since the parent summit last fall to write an updated strategic plan.  What is next for Rainbow?  What are we called to do?
Lately, it seems we have been called to do a lot.  Below are some examples:
On January 13, two PhD's who are writing a book on compassionate schools are visiting for the day.  They will be observing classes and interviewing students and staff.
The Ashoka Foundation has asked me to help write a book on changemaking education.  I will be spending the whole third week of January with seven other writers from other Ashoka Changemaking schools, and at the end of the week we will have the first draft of a book!
In late February, I and our new Director of Equity, Kyja Wilburn, will also be spending a week with Ashoka at a national summit to strategize how we can influence the national educational system to be more compassionate and to better prepare students for the future.  Soon after that, in March, West Willmore will be presenting at the South by Southwest conference in Austin, on behalf of Ashoka.
Another researcher, Alan Bush, is proposing to do a dissertation on resiliency based on research at Rainbow. One of his co-workers, Amelia Terrapin, is providing free services to Rainbow as she pilots a program she has created on reflective thinking and group learning through movement. (Amelia has a great TedX talk, which you can see here.) Yet, another researcher, Judy Yero, author of "Teaching in Mind" visited in October, and after visiting 50 schools that she handpicked nationwide, Rainbow was one that she hi-lighted to an investor that she is working for.
Plus, West and I have put together an all-star team to design a high school.  (See November's Kaleidoscope for an explanation of the XQ high school $10 million grant competition.)  Our concept for "rEVOLution High" was submitted and accepted by XQ, so now we move onto the next phase, which is due February 1.  I encourage you to read the concept, by clicking here.  You can watch the rEVOLution High concept video here, by using the password "rainbow."
In March, a researcher from Columbia Teachers College and another from LSU are going to be interviewing parents, students, staff, and working with the board on "Blue Ocean Strategizing."  They have worked with very large corporations and non-profit organizations, and are interested in applying Blue Ocean strategizing to a school for research purposes.  We are honored they have chosen to work with us as their pilot!  This is also a great opportunity to get help in strategizing how best to capture the opportunities we have right now, and how to make the largest impact with the fewest resources (and/or how to expand our resources.)  This is very important as our little school is being noticed all over the country.  How can we make the biggest difference for our own students and community, while helping to make holistic, Seven Domains education widely accessible?
First we need to solve the largest puzzle that we have.  The board calls it "the nut we have to crack."  Essentially, the "nut" is that we charge tuition and that makes it hard to serve a wide array of families – only a narrow sliver can afford to attend.  Of course, that is obvious, and it is more complex than that.  We have to charge tuition because the education we provide does not fit into the BOX of public school education.  Until we can change that, the "nut" is trying to figure out how to keep tuition as low as possible, so that Rainbow education isn't just for those in the highest social-economic demographic.  Not only would it not match our values to be exclusionary, but additionally, we can't prove that Seven Domains education should be available to public school students, if we haven't proven that it is effective with a wide demographic.  At the same time, we need to have enough revenue coming in to pay our staff, maintain/improve facilities, and to keep a low teacher/student ratio and all the quality programming and we have.
How do we make ends meet?  Currently, we do it by paying our staff very low salaries.  I am sorry to report that Rainbow lead teachers make, on average, about $7,000 less a year than Buncombe County teachers and North Carolina ranks 46th in teacher pay in the US. This is surprising, and quite disturbing to most parents when they discover this fact — especially since we have such amazing teachers and they work so hard! As you know, it is quite a struggle to pay tuition, so it just doesn't seem possible that tuition isn't enough to pay salaries that don't even compare with some of the lowest paid teachers in the country.  However, some straight forward math reveals that when we have fewer students in a classroom than public schools and we staff two teachers in a room instead of one, and tuition is set only a little higher than what public schools receive per pupil, that by the time all our revenue is spread out over all the staff (and staff is 80% of our expenses, annually), that salaries end up being low.
Therefore, the board has decided that we have two major equity issues to tackle on our new strategic plan – racial equity (see November Kaleidoscope for more discussion) and teacher pay equity.  There are only two ways to solve the teacher pay equity issue – either save money by staffing more kids per teacher or increase revenues.  Doing the former would compromise our quality, so that means focusing on the latter.
So, how can we increase revenues?  Tuition is our only consistent source of funding, and it makes up 95% of our revenues. Currently, tuition goes up quite a bit every year, just to keep up with the 3%-6% salary raise teachers receive annually.  If we started providing larger staff raises, tuition would have to increase immensely.  The current average tuition at NAIS (National Association of Independent Schools) is $17,800/year.  Clearly, our tuition is way below that, while our quality of instruction matches NAIS schools, and we seem to have enough demand for enrollment to support a high tuition increase.  However, our integrity and values do not match that kind of tuition increase! 
So, how else can we raise more revenue — A LOT of revenue, like $200,000/year more– without making Rainbow totally unaffordable??  We could have a much larger annual campaign, but the $80,000 we currently have is not easy.  We could raise tuition steeply, but on a sliding fee scale.  This has its obvious drawbacks.  People have also suggested we have an additional fee each year and families below a certain income wouldn't have to pay it.  Again, this has some major drawbacks. As you can see, this is quite a nut to crack!
The strategy for "cracking the nut"
While we may have to consider some of the options above if we want to pay our teachers fair salaries, the ultimate goal is to get really creative and find funding – consistent annual funding — from outside the parent body.  This is almost unheard of for a private school, but Rainbow is unique!
The strategy we hope to create is to wrap the following two goals together :
1) to impact national education and 
2) to make our own campus more equitable.
After all, with all the attention our Seven Domain educational model is receiving, we should be able to receive some revenues through sharing it. Some possibilities: publish books, train teachers, hold conferences, start "franchising" Rainbow schools – and to use some of the funds from this work to fund equitable tuition at Rainbow.  However, all of these ventures require an investment of labor and money.  So we are beginning to look for large grant funding to support spreading our influence on a national level.  The XQ high school grant is one example, but there are more possibilities. Ultimately, I would like to see tuition decrease, while teacher pay increases, and financial aid (accessibility) increases.  Dream big!  That's what I tell your kids. I believe this is possible and I will be continuing to write about it in upcoming Kaleidoscopes.
Tuition for 2016-17
In the meantime, we are fortunate to be financially stable, and to have the resources we need to maintain our current level of quality.  This month the board will vote on the tuition rates for the 2016-17 school year with an eye to maintaining that quality while increasing teacher pay and equitability.  Be sure to check your parent mailboxes at the beginning of next month, where the new rates and your tuition contracts will be placed.
Also, in the meantime, one thing that really makes a difference with the "nut" is the annual campaign. We want to thank everyone who donated to the annual campaign.  We actually raised slightly more than the $80,000 goal!  About 70% of all families, including a lot of awesome grandparents, donated.  If you intended to pledge, and didn't get around to it, it is NOT too late!  In fact, any donations that come in before June 30 will be applied to this year's annual campaign. There are many campus projects that we can accomplish with extra annual campaign funds, such as fencing off the athletic field from the street, making a CD of our winter program, increasing the counselor's hours, and much more. Did you know that 100% of the teachers and staff donated to the annual campaign? That is just another example of what a generous community we have.  Thank you to everyone for donating to make Rainbow the incredible non-profit organization it is today!
I especially want to shout out to our fundraising volunteers!!  These brave parents donate their time to go out and ask people for money.  That is a job a lot of people aren't willing to get paid to do!  They do it for free because they love Rainbow, they love you, and they want to see this school and your children succeed.  So please, go out of your way to thank whoever on the fundraising committee solicited you for your annual campaign donation this year.  It was probably one of the following people: Zack Adam, Sarah Corley, Andrea Rosal, Jenn Tracy, Ira Starr, Neill Yelverton, Macy Pugh, and Claudia Konijn.  They are heroes!  Also, we want to thank Sara Stender for managing the campaign so beautifully this year.
If you found this Kaleidoscope informative, be sure to recommend it to a fellow parent or grandparent.  I also hope you clicked on the high school concept link and took the time to read it or to watch the video.  There is a lot happening, and with a shared vision we can make a huge difference in the future of education and in the lives of your children.  We are a strong community.  Blessings for 2016!