Welcome to the Rainbow Community School Blog!
RCS News and Updates
We are so excited to share with you everything that makes Rainbow such a unique blend of holistic education, academic excellence, social responsibility, and integrated community. Here you can find our reflections on the seven domains, our opinions on mindfulness in schools, our upcoming events, and how we're revolutionizing education from the inside out. Explore the posts below to get a sense of what being part of the Rainbow community is all about.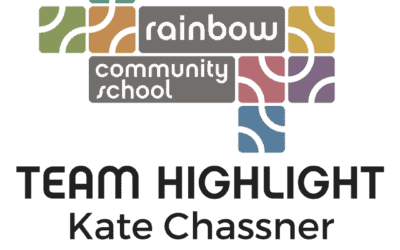 As we gear up for the school year, we thought it would be fun to highlight one of the first faces you'll see on campus: Kate Chassner! She is Rainbow's Office Manager. She seemingly knows the answers to everything. Need keys? She's got 'em. Need to know the schedule?...
read more